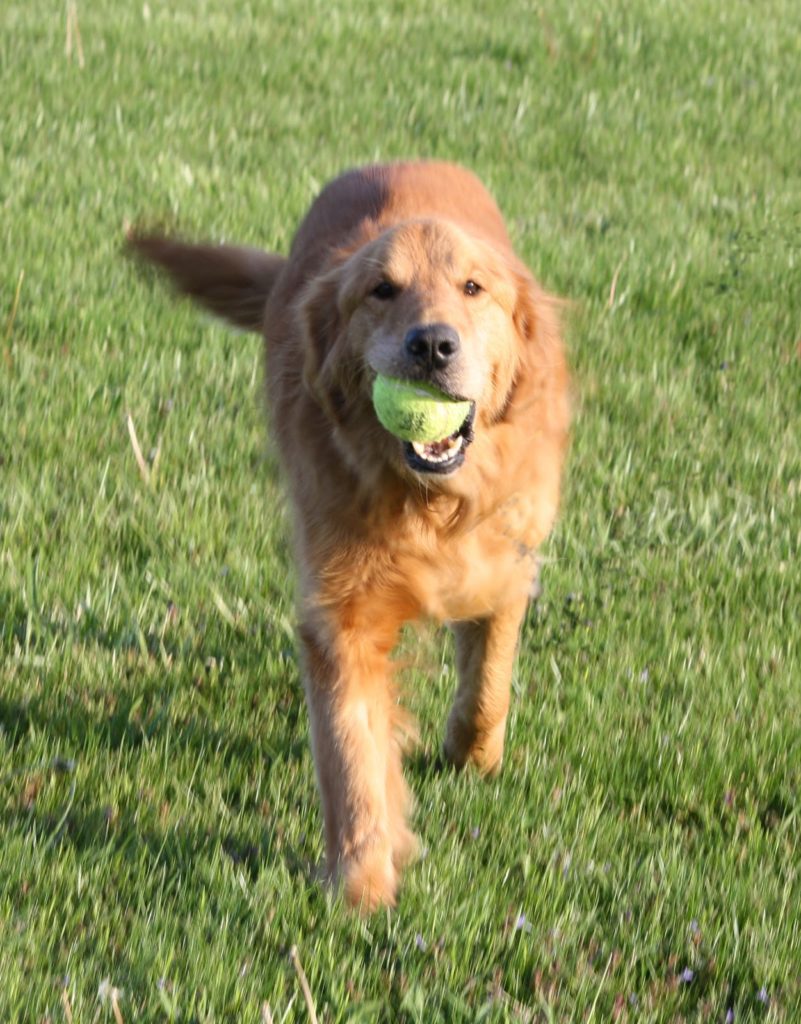 Brooks loves to play with his tennis ball!
So here it is WEEK 2 of K9Kamp!!
And we've got a great challenge for you this week. It's called, umm, errrr….Play with your Balls
Here's all you need to do:
1. Collect your dog's favorite ball. Is it a tennis ball? Soccer ball? Do we have any basketball playing dogs here?
2. Engage in a game of ball with your dog, keeping the energy level up for both of you. If you have to, run in place while he is chasing the ball. See below for two ideas of games you can play.
3. Aim for playing for 10-20 minutes three or four times during the week. Adapt to your own schedule and you and your dog's physical needs. You may play longer just once on the weekend. Or you may need shorter play periods and fewer days. Whatever works for you…just be sure to challenge yourself a bit, okay?

Here's the ball game Kelly and I like to play:
GOAL!
1. I have a small, soft soccer ball.
2. Kelly is the goal tender.
3. I try to dribble the ball with my feet past Kelly to make a "goal."
She usually gets it away from me. She's pretty good!
4. Now switch it up. See if you can get the ball away from your dog. Do NOT do this with bare feet, lol!
Only you can know if your dog will respond well to a foot trying to steal her ball. Also, use caution and move in softly (I usually come in from the side) so that your foot doesn't make contact with your dog's face instead of the ball.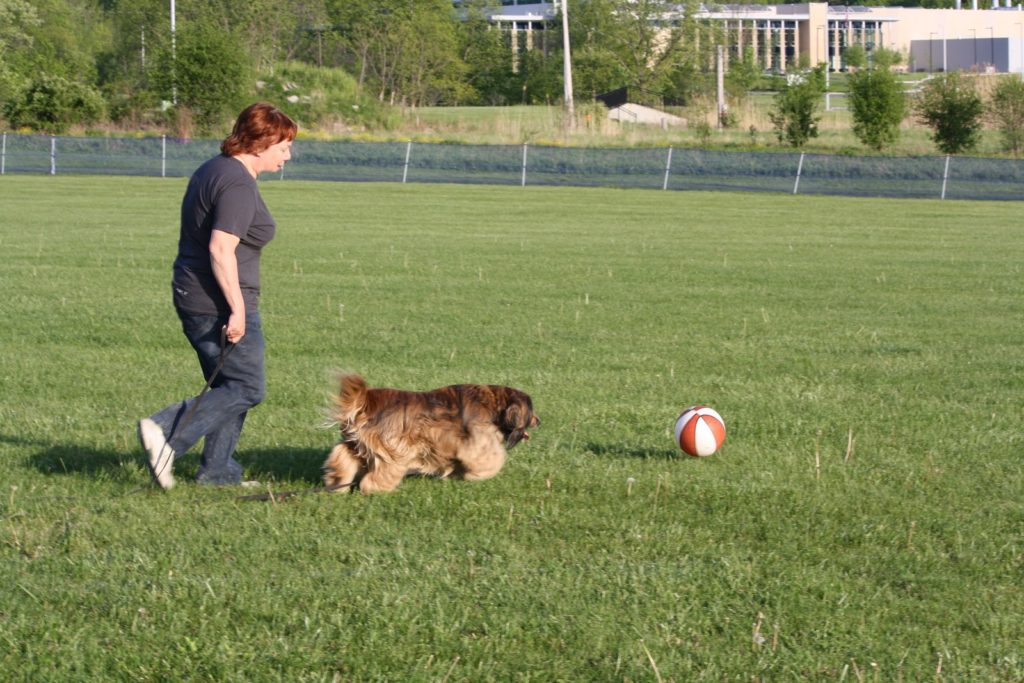 Okay, so we're not moving at the speed of lightning!
Here's the ball game Brooks and I like to play:
1. Fetch. Plain and simple. Over and over.and Over.
2. In order for this to be exercise for me too, I get up and move about the yard or park, so that when Brooks returns the ball he has to run to find me. While Brooks is retrieving the ball, I start running around like a crazy woman, calling his name and getting him all excited.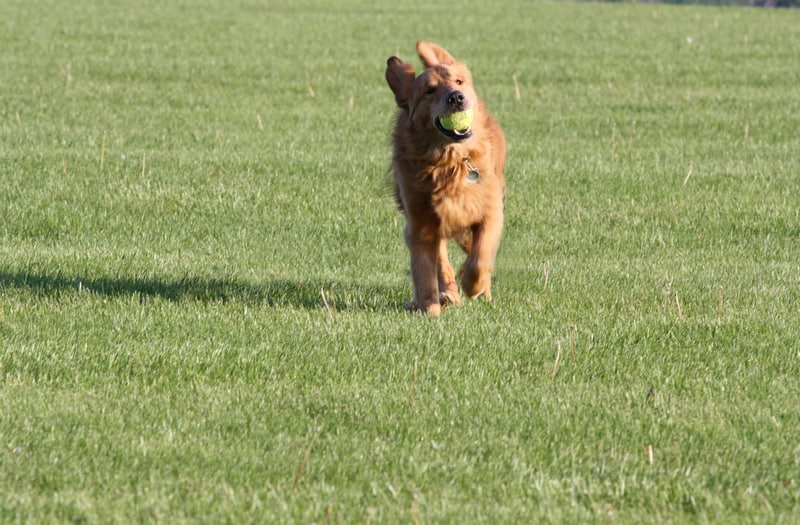 Even Brooks' ears get into the action!
****Now it's your turn! What ball game will you play with your dog this week?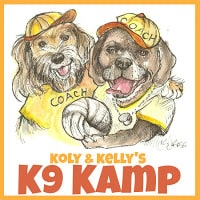 It's never too late to join k9kamp. Even if you didn't join us in last week's Walking on Sunshine you can still participate this week. Just do the challenge at home and come back next Thursday to let us know how it goes.
PRIZES! Remember, we're giving away collars, leashes, toys, copies of Dieting with my Dog and other books too! Just follow the link to enter to win great prizes!
Bonus: You'll receive the summer edition of Modern Dog magazine FREE if you complete all four challenges and fill out the Rafflecopter form! Sweet!