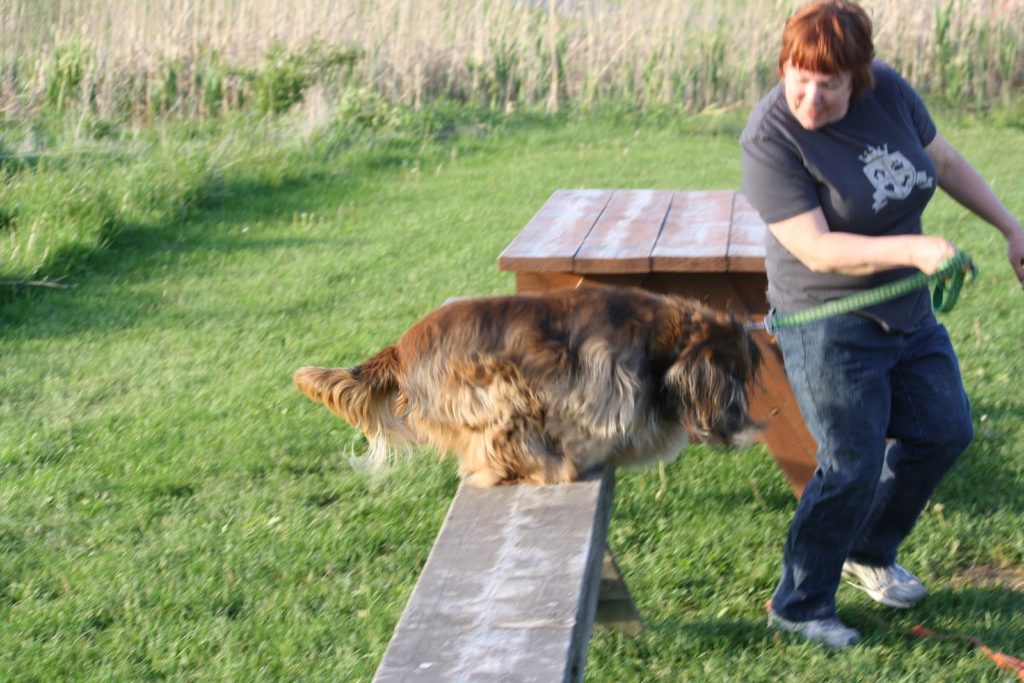 Kelly practices jumping over a bench.
This is it! The last challenge! (Do I hear a sniff sniff?) We've had fun so far this kamp season amping up our daily walk…fetching tennis balls…and playing silly games in our spare minutes. Now what's left? Well, that is really up to you. Because this week, it's Kamper's Choice!
Just pick your favorite activity from this year or last, or maybe come up with one of your own. Then commit to having fun with your dog at least three times this week. Oh, and don't forget your own fitness too! No fair letting your dog do ALL the work!
Here are some ideas:
practice on an agility course
Run the bases
Fetch it yourself
Tug with me
Catch me if you can
Jump
Monkey in the Middle
Take a hike
Jog
swim
Jump on the bed
Dance together
Here are some great ideas from our Featured Bloggers:
Play Hide and Seek
Play Frisbee
Play on the playground
Try sit ups with your dog
Climb stairs
Training exercises
Flex those muscles
Play with toys
participate in a 5k with your dog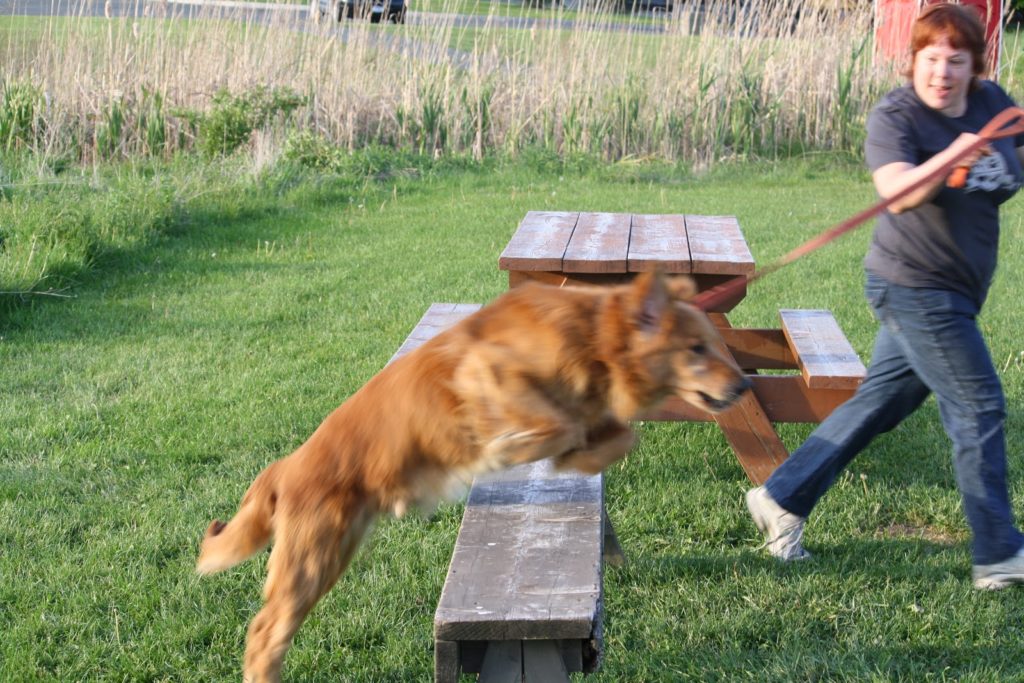 Brooks jumps over the bench too.
BONUS:
How about trying an obstacle course? If you have room, you can set up your own using:
something to jump over
something to crawl under
a jumprope
a hula hoop
an excercise stepper
other sports/fitness equipment
Move from station to station with your dog. Have fun! Who's up to the challenge?!
Check out more cool ideas from Kol's Notes. And, we can't wait to hear how you all did next Thursday at our blog hop.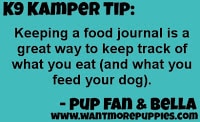 And don't forget to check out our prize page. You can enter to win great prizes like leather collars, plenty of dog toys, fitness toys, and even my book Dieting with my Dog! And if you do all 4 challenges and fill out our Rafflecopter, you will get a free copy of the great summer issue of Modern Dog! There are dozens of great prizes and lots of ways to enter. So check it out now!!
Have fun!