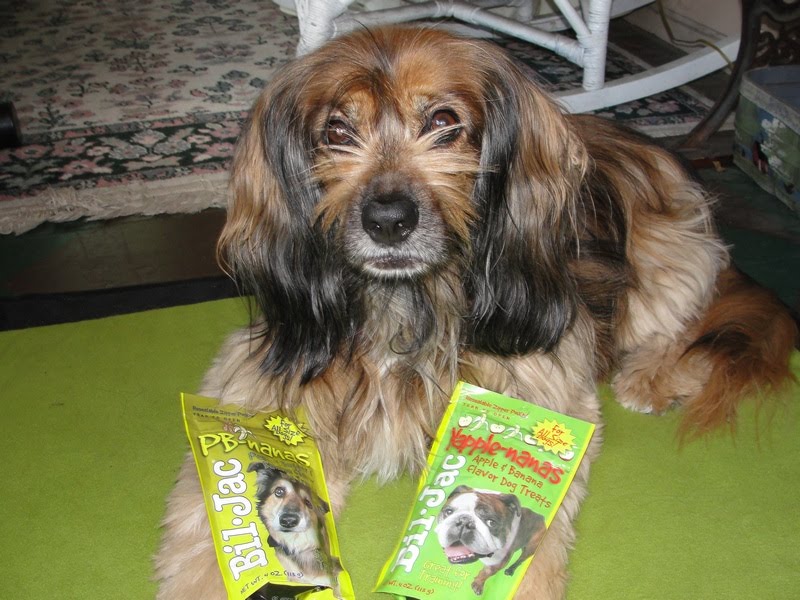 Kelly loves treats. (What dog doesn't?) But I've never thought to give her anything banana before. That is, until Bil-Jac sent me these awesome banana flavored snacks just for dogs. First of all, you've gotta love the names: Yapple-nanas and PB-nanas.
The treats are made with chicken and fresh chicken liver, and Yapple-nanas are banana and apple flavored, while PB-nanas are banana and peanut butter flavored. They contain no gluten meals or soy products. The treats are small, soft bits which would be great for training.
When I opened the packet, the fruity aroma was strong, but I thought pleasant. And Kelly was eagerly awaiting her first taste.
Does Kelly like banana flavor? Absolutely, she's crazy for it! Yapple-nanas and PB-nanas will be her training treat of choice from now on.