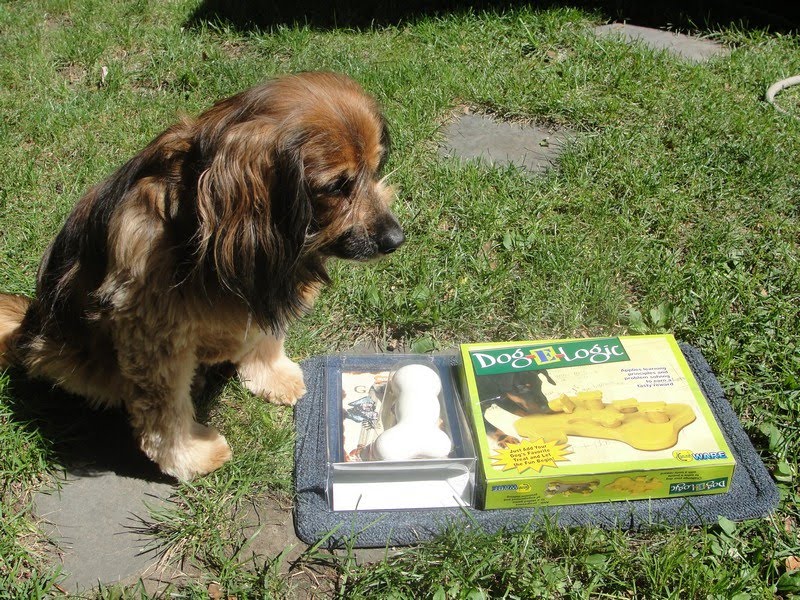 Kelly roots through her basket of toys like a truffle pig, searching for just the right one. Why does a particular toy catch her fancy at any given moment? Who knows. She has her favorites, like the pink bunny (now decapitated and dismembered.) She loves toys!
Recently csnstores.com generously gave us the opportunity to test a few pet products. Kelly and I selected two toys and a pet food placemat. Testing products is fun!
Kelly loves Nylabones, and I love the fact that they are practically indestructible. We chose the Nylabone Galileo Dog Chew Toy, "Souper" size, for powerful chewers 25 lbs and over (Nylabone $17.48). This bone is huge! And heavy. Even so, Kelly loves to toss it in the air and fling it about (thunk! crash!). She was immediately attracted to the scent and flavor. The lumpy shape is pretty cool too, reminiscent of a real bone.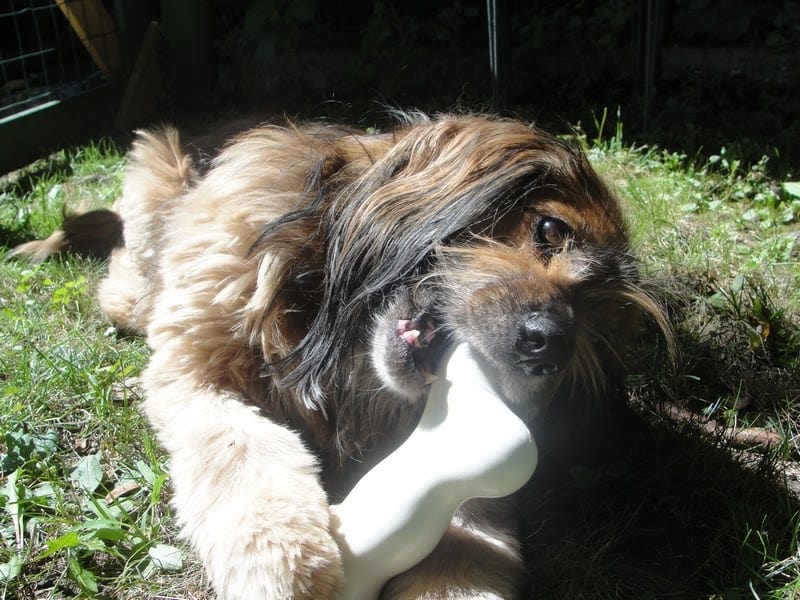 I was really excited to try out the Dog-E Logic Interactive Dog Toy (Ware, $27.95). The idea is to hide a treat under the pegs and sliding discs, and see if the dog can deduce how to remove the obstacles to get to the goodies.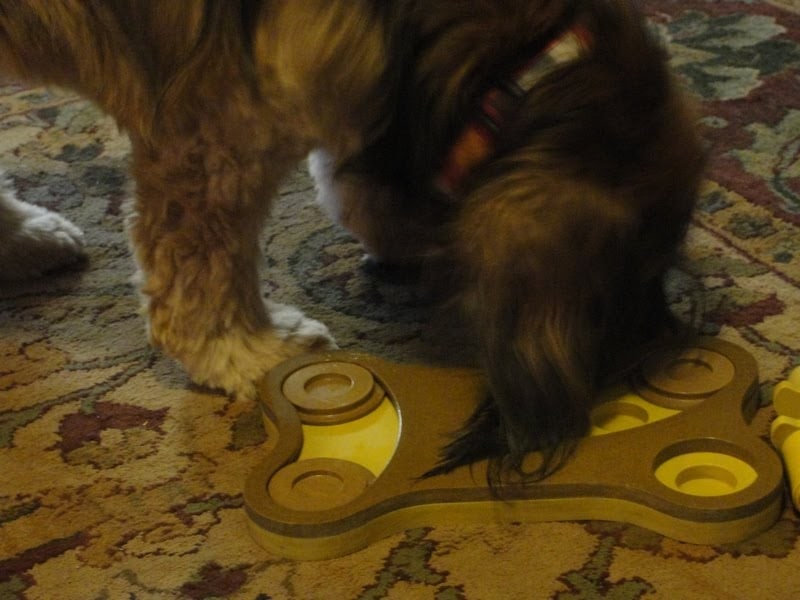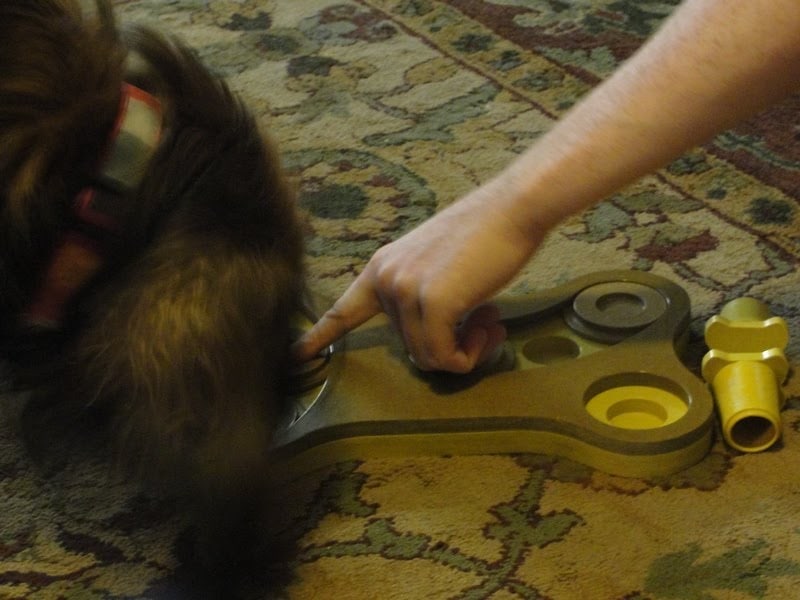 But could she figure this out? See for yourselves.
Kelly seemed to have fun playing with this toy, but I think it was more knocking and pawing things until she got what she wanted. Not sure if there was really much reasoning going on.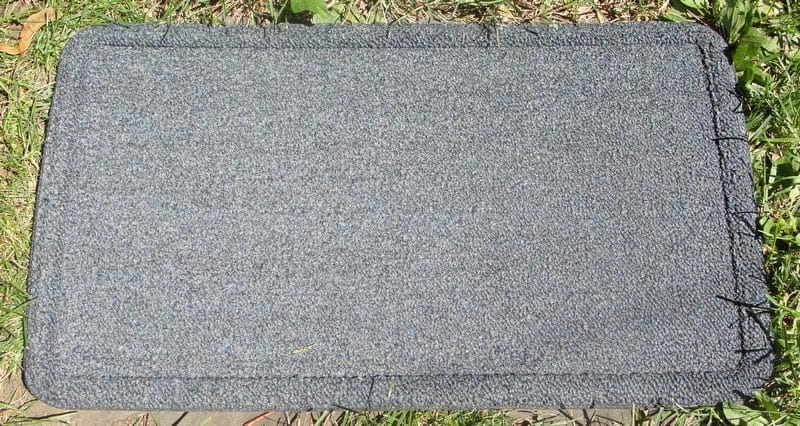 The last item we tested was the Doggie Butler Indoor/Outdoor Rug (No Trax, $28.99). When this arrived, it smelled strongly of rubber and carpet, so I had to put it outside to air out. But now it's fine. The mat has raised edges which help keep the bowls, and stray food in place. It sops up sloppy water dribbles well. The backing is thick rubber, so it doesn't skid around or budge on the tile floor at all. Overall a great pet food mat.
If you have any pet supply needs, I would recommend these products, and csnstores.com. They have hundreds of different items, from dog beds to crates, leashes, travel bowls, pooper scoopers, grooming needs and of course….toys! Kelly says toys are the best!