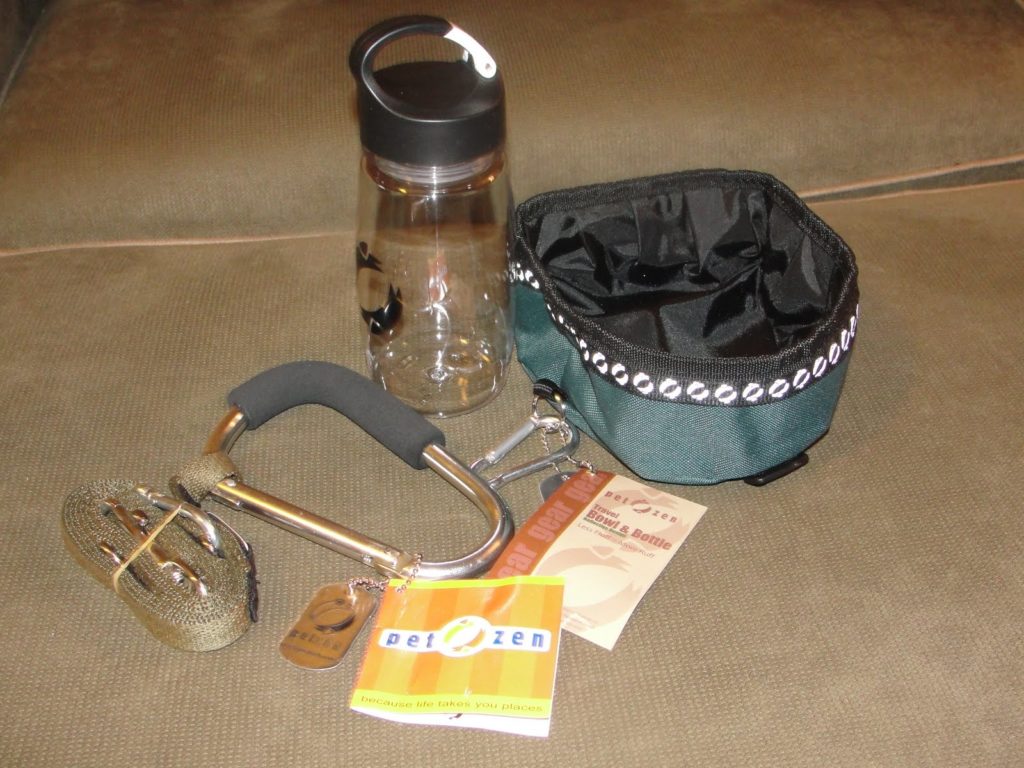 What's more fun than getting prizes in the mail?!
First, I am thrilled to have won third place in FIDO Friendly magazine's Leave No Dog Behind writing contest. The theme was on traveling with your pet, and I wrote about taking our dalmatian puppy on our honeymoon! In addition to an awesome trip to Baltimore MD, check out these cool prizes I won:
Pet Zen travel bowl and bottle (above) and this Pet Zen Dog to Go Hitch N' Leash.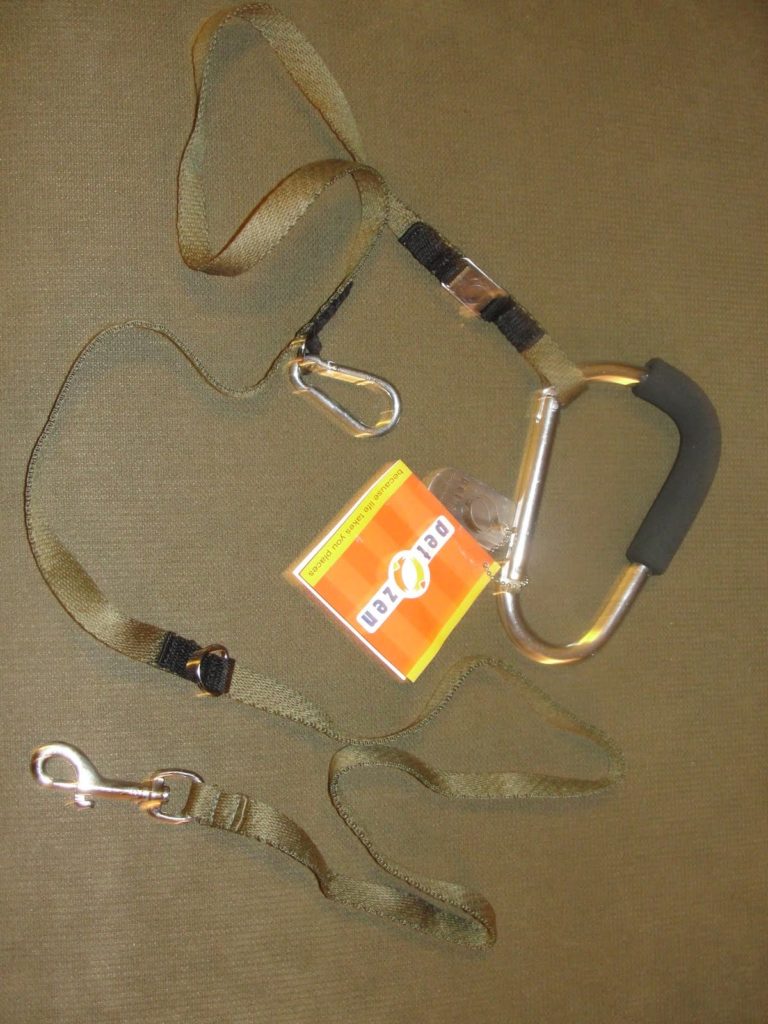 Then, I won a coupon for a free bag of Organix dog food in All Things Dog blog's random drawing. Look at all the goodies that came along with the coupon! Thank you!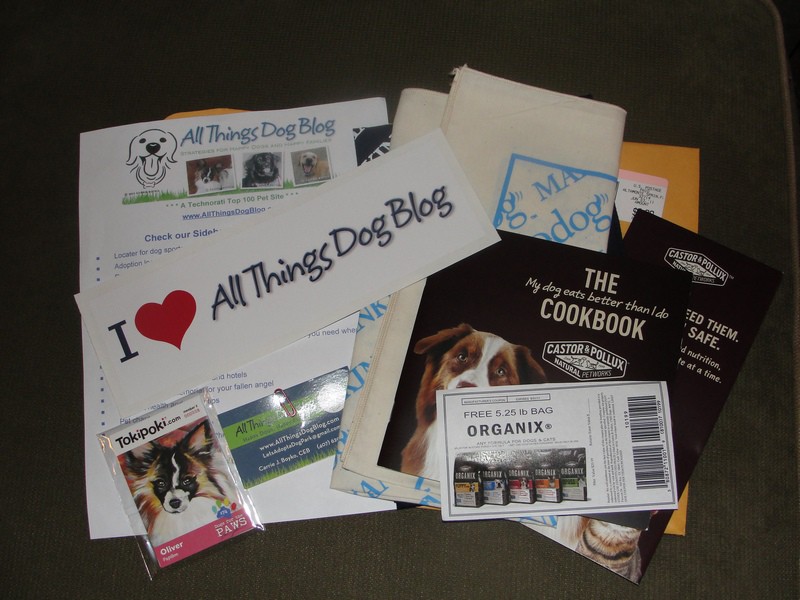 I hope you do well in the contests you enter. Go ahead, rub the top of Kelly's head for luck!