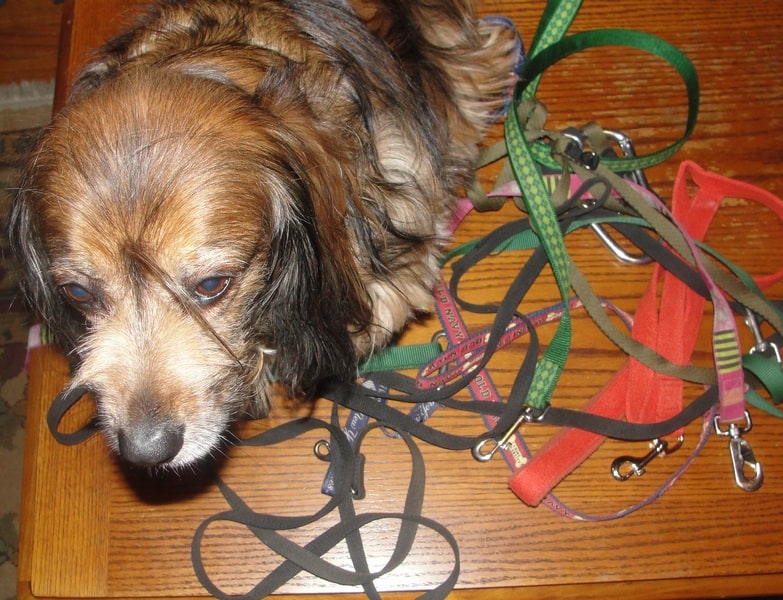 Stop taking pictures and get on with the walk!
Pawing through the alphabet
Okay, all I can say is one dog: one leash. Right? Maybe two. But seriously, is this too much?!

Over the years Kelly has acquired many leashes. Some have been prizes! This is her favorite.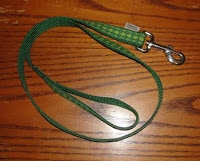 Some of the options when choosing a leash:
1. Length— A standard leash is about 6 foot long, but you can get them anywhere from 4 to 8 foot long. I like to give Kelly enough slack while walking so that she can sniff around, but not so long that I can't reel it up and put her at a heel if people pass by on the sidewalk. Kelly really likes it if she sees the super-long leash come out.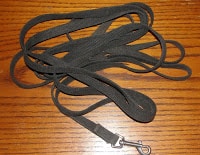 This one is 25 foot long, and it means we're either going to go outside and practice our recall (which amounts to a game for her!) or she's going to get a lot more freedom and the ability to run around and have fun (without the fear of her running off).
2. Material--leashes come in leather, nylon web, cotton, hemp and probably some other materials, but I don't happen to have anything else. I like cotton. This hemp leash by Planet Dog has a cool feature: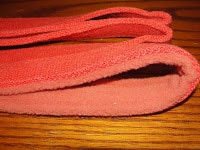 A cozy, warm fleece-lined handle. See it? Now that's thinking of the dog and the dog walker!
3. Function— You might want different types and lengths of leash depending upon what you are using them for, like Kelly's shorter leash for walking and longer for running and playing. I won this cool-looking leash by Pet Zen and couldn't really figure out what it was for until I looked it up.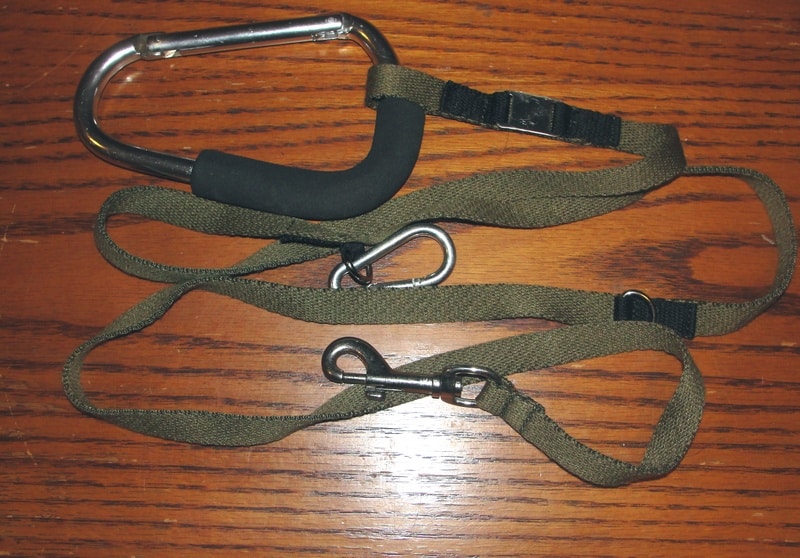 Turns out this Dog to Go HitchN Leash allows you to clip the leash around any object, and separate the clips so that you don't have to unhitch the leash from the collar in order to clip the dog to something, say a tree, or a post if you are out in public with your pooch.


4. Color/Design--You want your dog stylin' when you go on a walk? No problem there. I don't suppose you could count the number of colors and designs to choose from!
Now, to neatly store all our leashes, we got this neat hook, which we installed on our front porch.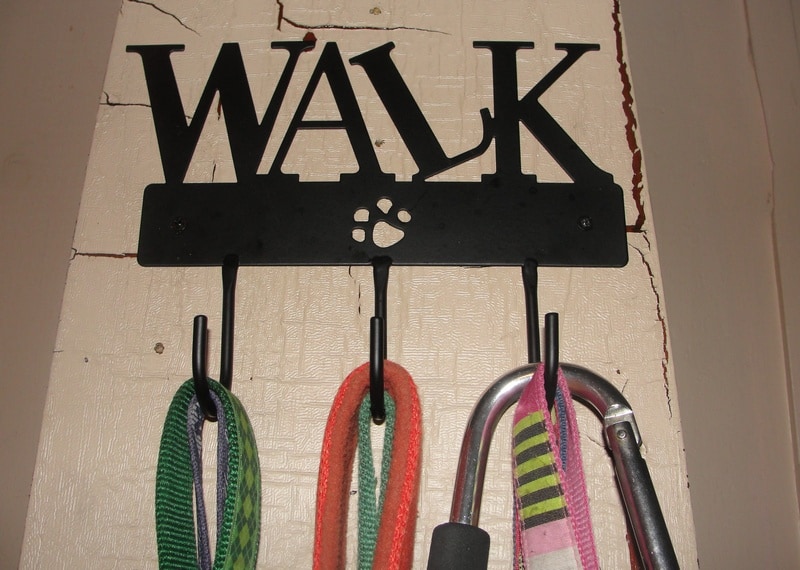 Of course, we also have a lot of cool collars to go with all those leashes. And also, these cute hooks for collars!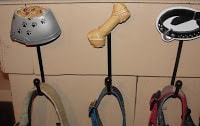 What features do you look for in a leash? What makes your favorite leash your favorite?
** This just in!! Need a new leash? Check out Go Pet Friendly's Colossal Dog Leash Trial and Giveaway today!!