We have one of those dogs who loves to watch movies.
Petey reacts to dogs, cats, horses, and other animals on TV. As long as they
are on the screen, he's interested. As soon as they are off screen, he walks
away. We enjoy family
movies, especially when they are about dogs. Here's Petey watching the scene from Lady and the Tramp where the canines are crooning in "jail."
This is a #sponsored post.
Lady and the Tramp, a classic family favorite movie, is now available (released February 20th) digitally on Movies Anywhere. To help
spread the word about the release of this
heartwarming movie, we were given a code to view Lady and the Tramp on Movies
Anywhere
. I was intrigued to learn that this new movie streaming service allows you to watch movies any
time from any location. In addition, we received a #Petcube pet cam, which allows us to view our dogs anytime from anywhere! What a fantastic combination!
First… the movie.

Step one, we installed the Movies Anywhere app
on our Apple TV 4k streaming device. Then we entered the digital code for the
movie. And within minutes, we were watching our feature presentation! It was
that easy. Petey and Ernest joined us in watching the movie. While Ernest
mostly slept, there were many times Petey perked up at the activities on the
screen.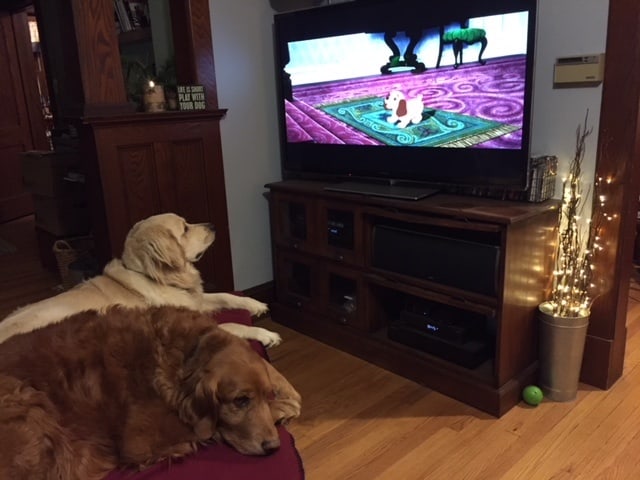 Petey watches baby Lady while Ernest rests.
Of
course my favorite part is when Lady and Tramp eat spaghetti. Even Ernest checked that out.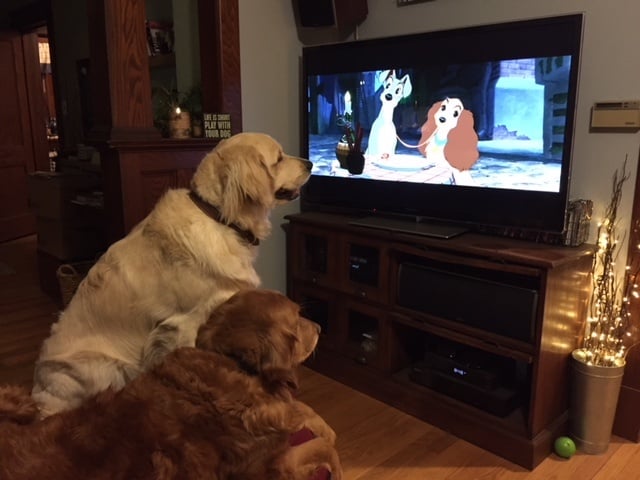 Who doesn't love this scene?
We enjoyed the ease of using Movies Anywhere. It's available to use with amazon, google play, itunes and Vudu. It's convenient because it
keeps all your movies in one place, and you can access them on any device. We
watched Lady and the Tramp at home on our television, but could also watch anytime (and anywhere!) on a tablet, Roku, Android, Amazon Fire or whatever.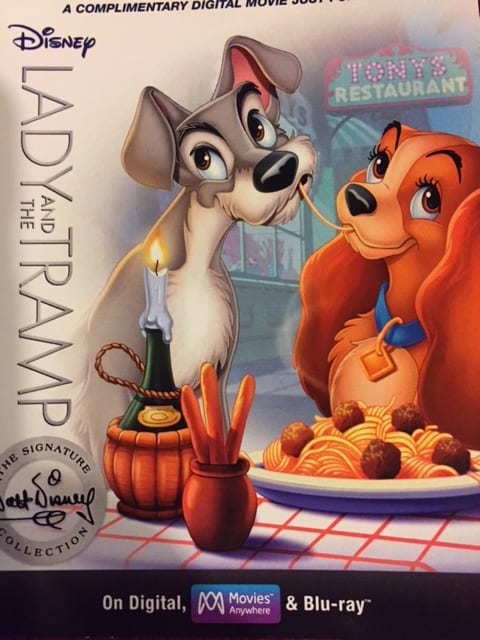 #LadyandtheTrampMA
Because it works across a number of platforms it allows you to take your
digital film library with you no matter what device or operating system you're
using.
Now on to Petcube. This is an awesome, compact
portable pet camera, so we can watch Petey and Ernest from anywhere too! Petcube
is interactive and actually allows you to see, talk to and play with your pet.
The device was super easy to install. The cube is small and looks attractive
anywhere. The two way audio allows you to hear and talk to your pet. We have
Petcube Play. This model also has a laser pointer you can use to play with your
cat or dog from anywhere. I'm not sure if Petey and Ernest would respond to a
laser pointer or not, but it will be fun to try.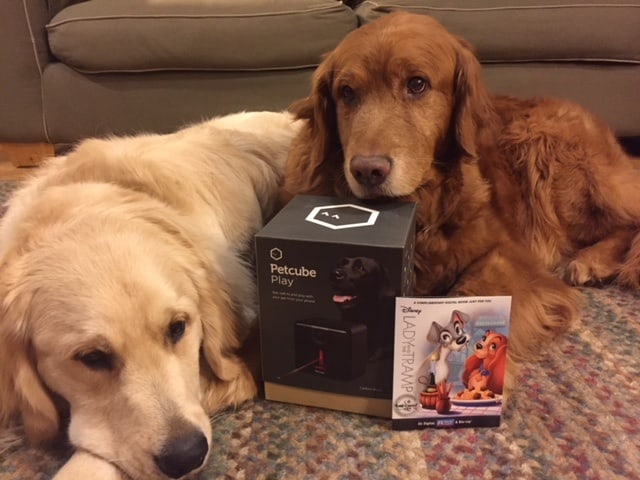 The most impressive part is
that the picture quality is amazing. It
features a 1080p HD video and the nightvision works surprisingly
well in low and no-light conditions. The lens has a 138 degree wide angle view.
I could see my hall and livingroom from just one position.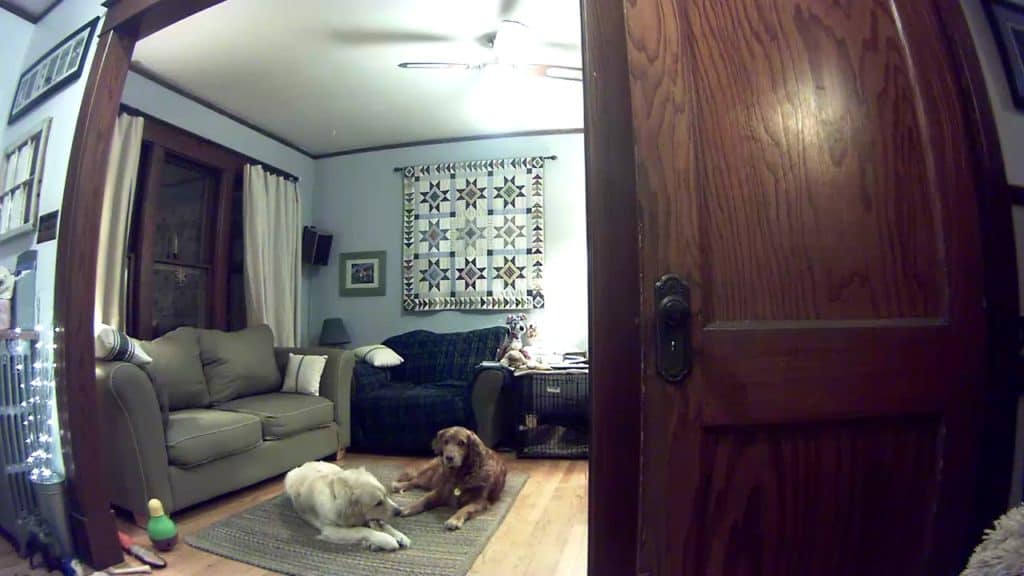 Picture capture from the Petcube pet camera.
Our Lady and the Tramp movie night was a great
success. Fortunately, the movie ends happily ever after. I recommend both Movies
Anywhere and Petcube, which together make it easier for you to watch your movies and
your pets anytime anywhere. Ernest and Petey agree. Now they need a nap.
#promotion
#LadyAndTheTrampMA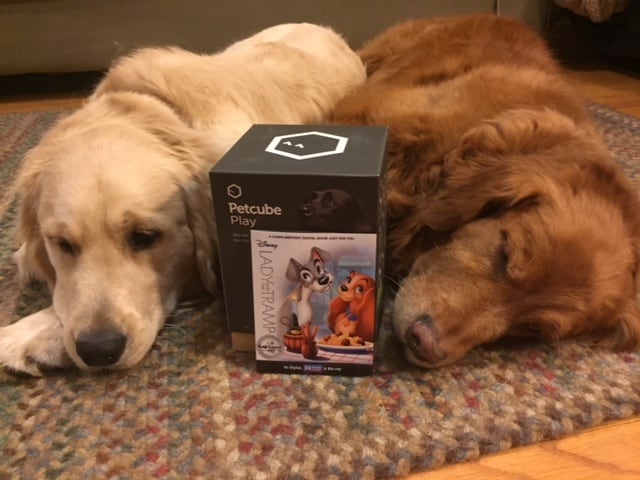 That was a good movie. Now, goodnight.

*FULL DISCLOSURE: We were provided with a code for
one movie on Movies Anywhere and a Petcube play in exchange for my honest
review. This in no way influenced my opinions. Opinions expressed here are 100%
my own.