One of our Featured Bloggers for K9 Kamp last session was Steve Pelletier. Many of you probably know Steve and Slimdoggy Jack. They're very active, promoting health and fitness for your dogs, and very helpful and kind too.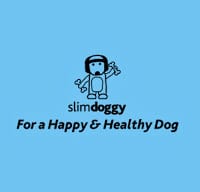 They do a bang-up job over at Slimdoggy, so I hope you pay them a visit.
Slimdoggy Jack was once a hyper, obese, unhealthy rescue dog…and now he's at a healthy weight and a strong workout buddy!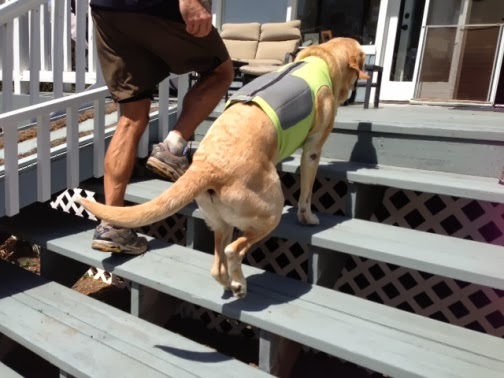 In addition to sharing detailed accurate and helpful posts on fitness and pet food ingredients, Steve created the Slimdoggy App. This is a useful tool for determining how much your dog should eat, based on calories consumed and activity level. It's a great way to help keep your dog at a healthy weight. To check it out, you can see the Slimdoggy Widget on our sidebar.
And now, Steve has pioneered Pets Move, an online community to help encourage each other to get our pets fit!
"It is costing pet owners time (their dogs life spans are shortened by 2 years) and money (hundreds if not thousands of dollars each year) to have an overweight dog." Steve says. "This is a serious, yet manageable problem to address." Pets Move provides fun tracking tools, leader boards and prizes, and a member community all of which help support people as they begin their efforts to get their pets more fit. You'll meet new friends and improve your dog's health, and your own as well!
Add caption
You can register
on the PetsMove.org site and then log & track your dog's
activities. But instead of calorie counting, you'll collect "paws" and will use these paws toward reward prizes
throughout the program. Also, enter the Pets Move video contest for a chance to get a custom pet fitness and feeding program, some great canine fitness products, and a chance to appear on The Pet Show with TV personality and veterinarian, Dr. Katy Nelson on ABC TV in Washington DC.
Steve says, "We humans are stewards of our dog's health and well-being and overall, as a nation (and a world) we are failing our beloved pets. With Pets Move, we aim to change that."