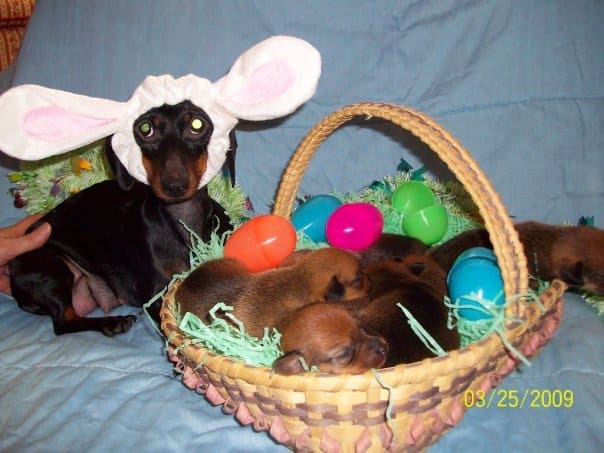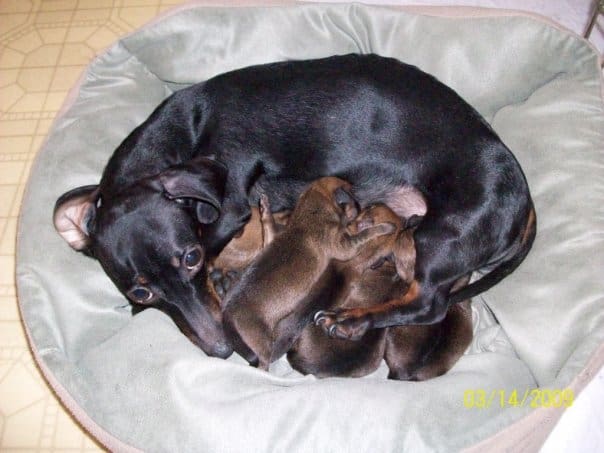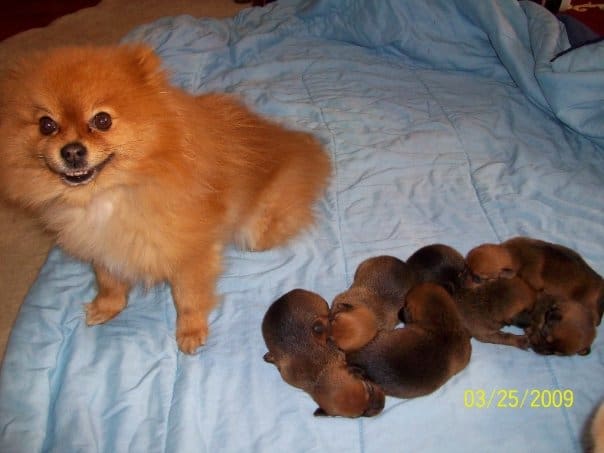 Mommy with her little ones. Here's Proud Papa.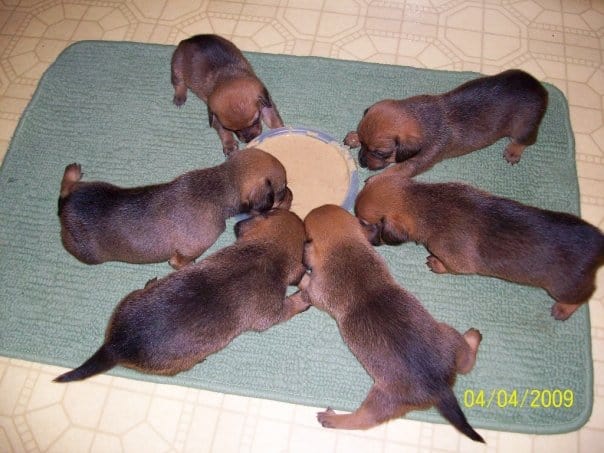 Look at these Puppies! Aren't they the cutest?!
Tony and his family Of Philadelphia, PA have a new spring addition–these 6 adorable puppies born to Dachshund mommy and Pomeranian daddy. They are about three weeks old and growing fast.
Tony and his wife Holly say the puppy experience is bittersweet–they've become attached to the pups, but know they can't keep them all. They already have 2 poms and 2 dachshunds. They plan on keeping the runt of the litter.
In the meantime, these little guys are growing, experiencing their first bowl of food, and keeping everyone busy and happy! p.s. Check out Tony's blog!
Paws for Reflection: As Charles Shultz says, Happiness is a Warm Puppy.