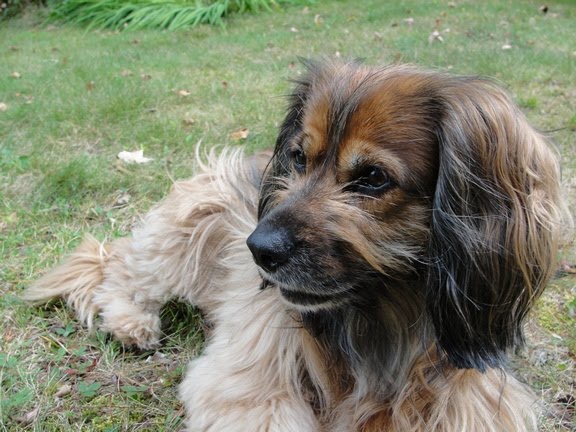 Welcome to the Magical Mystery Mutt To
ur Blog Hop brought to you by Will My Dog Hate Me, Peggy's Pet Place, and I Still Want More Puppies.
Can you help me identify the unique mix of breeds that might make up our Kelly?I'll give you more info to help you guess about Kelly, but first I want to tell you more about our Magical Mystery Mutt Tour Blog Hop. Won't you join us?! Just post a few pictures of your mixed breed dog (or a friend's or relative's,) link to your blog, and watch for everyone to come over and guess. Complete instructions are below. Now back to Kelly.We found Kelly listed on Petfinders. She was living in a rescue shelter in New York, and searching for her furrever home. Am I glad she chose us! She w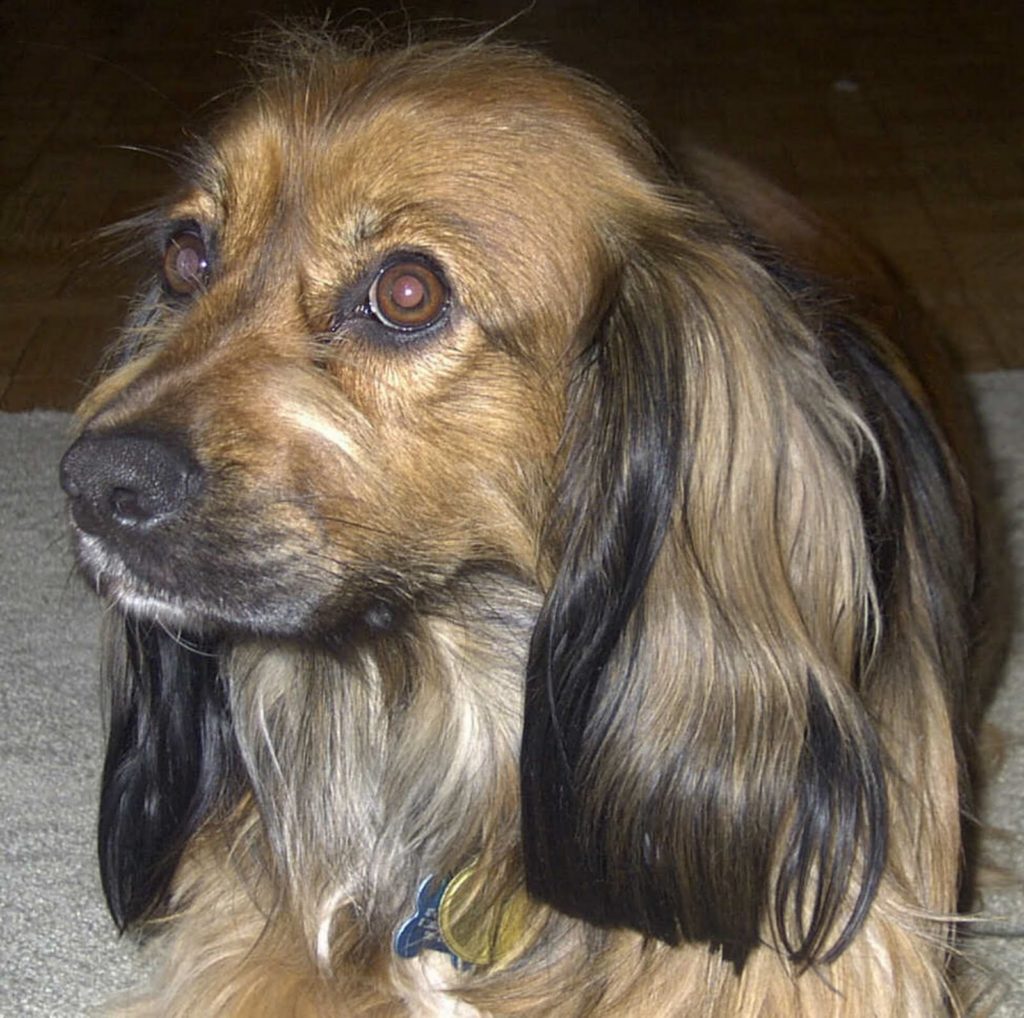 as about 1 year old when she came to live with us. Now she's 9.weight- 35 lbs.
Physical characteristics: Feathery tail, silky reddish-brown fur on top; cream colored curly thick fur on legs and belly, funny cowlicks on muzzle
Personality traits- energetic, stubborn, bossy but cuddlyWhat breeds do you think make up Kelly??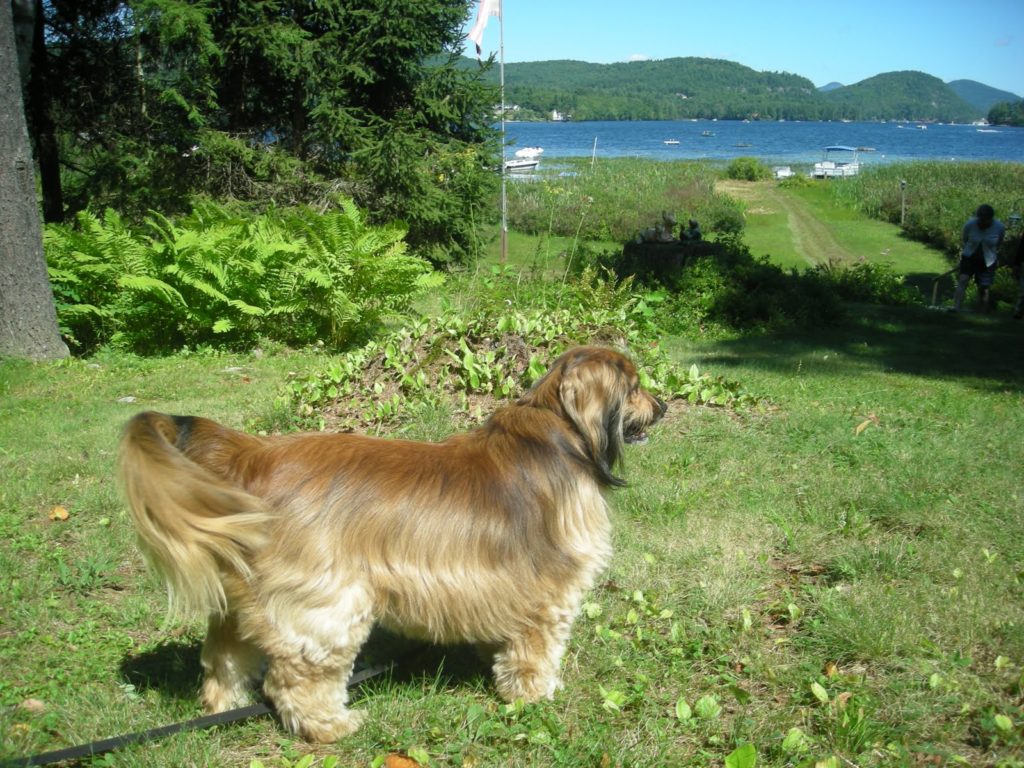 Want your mystery mutt's breeds guessed too? Here's how you can join the
Magical Mystery Mutt Tour Blog Hop: hosted by Peggy's Pet Place, Will My Dog Hate Me and I Still Want More Puppies!
1. Link up your blog name and URL using the Linky Tool below.
(Include on your blog a few pictures of your dog, and specific details to help everyone guess!) Here's the code for the Linky:
<script src="http://www.linkytools.com/basic_linky_include.aspx?id=74086″ type="text/javascript"></script>
2. Follow your co-hosts (listed above) and comment on their blogs to let us know you've joined the hop!
3. Grab our Magical Mystery Mutt Tour Blog Hop Badge and the Linky tool for your post, if you want.
4. Check out as many of the other blogs on the Linky as you'd like, and guess away!