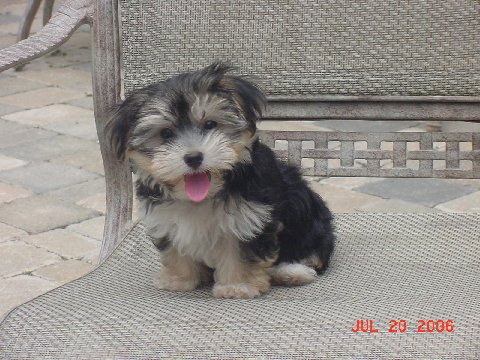 Question: What is this breed of dog pictured? (Answer appears at the end of this post.)
A few weeks ago, Edie, of Will My Dog Hate Me fame posted Name that Breed, a challenging quest to identify the breeds that worked together to make the adorable Wilson. I thought that would be fun to garner reader input on Kelly's possible breeds too. I Still Want More Puppies thought the same. Then, Edie took it a step further, suggesting it would be even more fun to open this up to all of you and your furkids!
So, I'm here to announce the Magical Mystery Mutt Tour Blog Hop, Friday February 4th. Here's what you do: simply write a post including at least two pictures of your dog. Describe your dog's:
height
weight
pertinent personality characteristics.


Post next Friday (2/4), and see what comments you receive.
You can also grab the linky tool, available here or on Will My Dog Hate Me, after 12:01am EST on Friday 2/4, and join the hop. We can't wait to see all the mystery mutts!
So join the fun in the Magical Mystery Mutt Tour and blog hop.
Oh, and the answer to the Question at the top of the post: Morkie (Maltese poodle + Yorkshire terrier.)