Here it is, time to meet the faces behind our favorite pet blogs. Our assignment was to answer five or more of the previously posted questions, to include a photo of ourselves, and to link up to the hop. Meet the Bloggers Hop is co-hosted by these fine blogs:
Go Pet Friendly
I Just Want More Puppies
Kol's Notes
No Dog About It
The Daily Dog Blog
My Brown Newfies
Cindy' Lu's Muse
Life with Desmond
Bringing Up Bella
Heart Like a Dog
Rescued Insanity
Peggy's Pet Place
NEPA Pets
And now, for the questions:
What's your favorite non-animal related book? A Prayer for Owen Meany by John Irving
What's your favorite non-animal related movie? Groundhog Day (okay, well that is sort of animal related!) and The Grand Hotel, It's a Wonderful Life, Doubt …just off the top of my head.
What's your favorite non-animal related food? Ice cream
What's one thing you have to do every day? Wake up (and it's always difficult!)
What do you wish you were more skilled at? Promoting my books. I enjoy writing, but I'm really bad at pitching marketing ideas, and getting out there and doing readings and events.
What's your favorite holiday? 4th of July. I love summer, sun, picnics, and fireworks.


What one word would people who know you use to describe you? friendly
If your pets could talk, what one word would THEY use to describe you? lazy?
Other than blogging, what are three things you do that bring you joy? My husband, my kids, my dogs. That's pretty good.
What drives you nuts about your pets? What melts your heart? It drives me nuts when, about 10pm every night, they start staring at me, jumping in my lap, barking at me, pushing their noses against my book or laptop or whatever I may have, and basically making it impossible for me to do anything else except to get up and let them out, let them in, give them a snack, fill their water bowls, throw them a ball, and try to figure out what they want. Pretty much all the rest of the time melts my heart.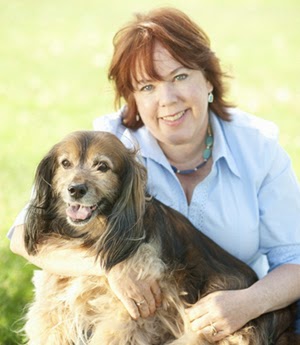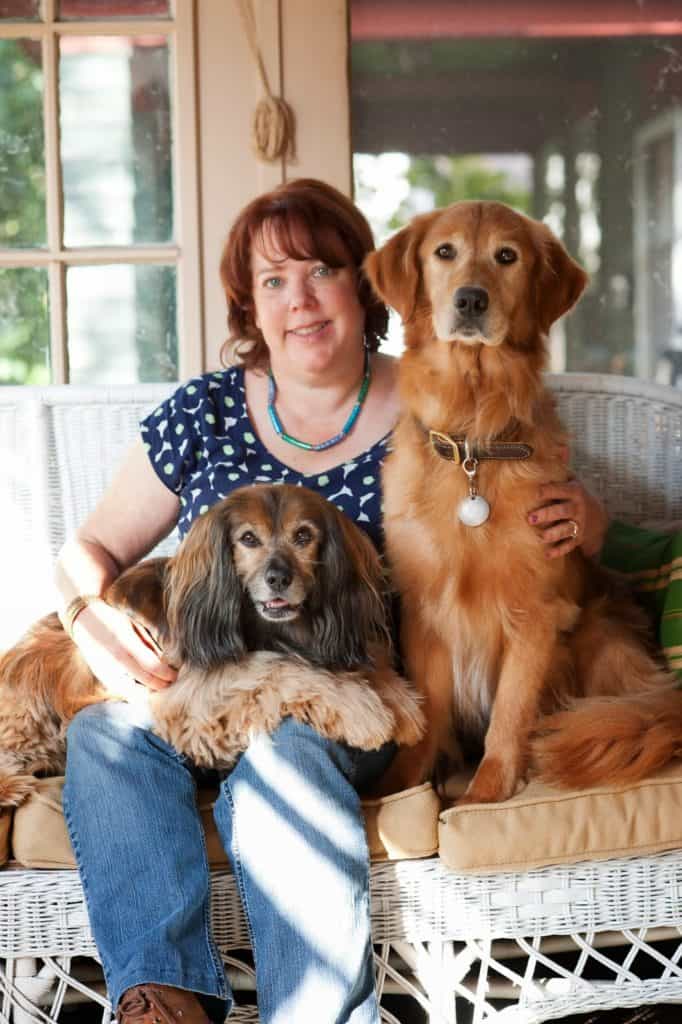 Want
more positive pet tips, good news, and special offers?
Fetch
my free newsletter,
Pawsitively Pets. Kelly and Ike
hope to see you there!
Join the hop!