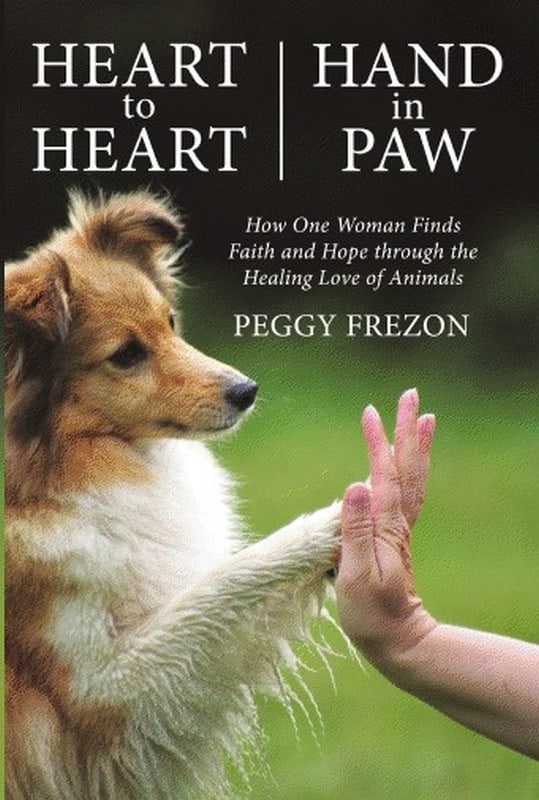 My new book, Heart to Heart, Hand in Paw is about a woman who struggles. Falls down. Gets up. Works hard. Struggles some more. But through it all she has joy and love.
Why?
Mainly because of the animals in her life. Throughout all the nitty gritty tough times– the loss of her first two mothers at a tender age, the years in the orphanage, the divorce, the alcoholism of her second husband, the financial hardships—she's always found a way to connect with an animal that has brought her healing.
The healing love of animals.
dogs
cats
birds
sheep
even pigs!
**Here's something special just for you, not found in my book: an insider's peek at the heroine of the book, my mother Luanne! I thought you might like to meet Luanne, and learn a little more about her. So, without further ado, here's Mom!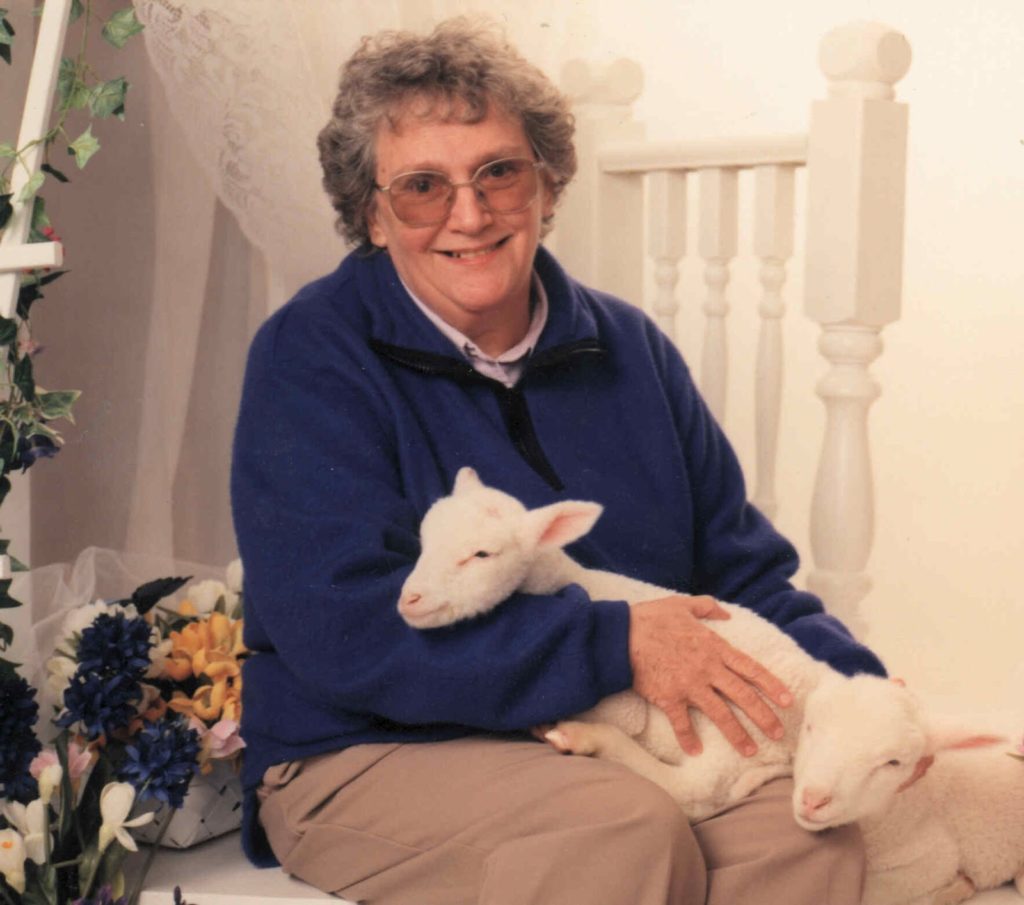 Q: You were raised and lived most of your life in Vermont. What do you like most about the state?
Luanne: The beautiful mountains and countryside, and the laid-back attitude of people.
Q: Which animal from your childhood made the greatest impression on you?
Luanne: Toy, my grandmother's parrot. He was so smart and funny although he bit me and was a tease. He hated when I practiced for the school band on my baritone horn. He would yell, "Awe shut up!" and keep yelling until I covered him up with a blanket. I guess he didn't think I played very well.
Also, Nicker, my white Maltese. He was such a faithful little guy, always looking for me to come home from school. The love he poured out to me was so special.
Q: How many birds did you have when you lived with your grandmother?


Luanne: At one time my grandmother had 500 parakeets, a parrot, and a pair of love birds! After Toy died (he was more than 60 years old!) she got a mynah bird. He could imitate so well, he sounded just like my grandmother. Sometimes I wasn't sure which one said Hello to me!
Q: You lived in some pretty rustic places before you built your log home. What was it like living in a school bus?
Luanne: Fun! I guess because we were building our log house and I knew it was just temporary. At first it was a big adventure. But as it got colder, I admit, it wasn't as much fun!
Q: The book tells the story of building your log home and starting a small "gentleman's farm" (or "hobby farm"). What animals did you have on the farm?


Luanne: Cats and dogs of course! Chickens, ducks, goats, a few cows, sheep, pigs, rabbits. Once we had a donkey. We tried to provide for as many of our own needs as we could. Milk, eggs, chicken, etc. We felt proud to raise most of our own food. We never did raise bees, Henry was allergic to them. We tried to be good stewards of all we had. We sold wool and sold eggs at the general store. And we had a huge garden with all kinds of vegetables. My husband taught me how to cook things I'd never tried before, like dandelion greens, milk weed greens,and fiddlehead ferns.
Q: What was your favorite farm chore? Least favorite?
Luanne: My favorite chore was feeding the animals, especially bottle feeding the lambs. I also thought it was fun to go out and get fresh eggs for breakfast. My least favorite was cleaning out the chicken coop.
Q: Tell us about a new pet in your life.

Luanne: Misty is a beautiful all silver gray kitty. She is not a cuddler, but she likes to be where I am, as long as I don't hug her too much and "mess up her hair".
Before I go, I want to add one thing. May I say I am so blessed to have a daughter see enough beauty and meaning in my life to write my story, I stand in awe.
Thank YOU for the great answers. I hope everyone will go meet you in Heart to Heart, Hand in Paw, How one woman found faith and hope through the healing love of animals.