I don't post about cats often enough, so in all fairness, today I'd like to tell you something about cats.
*There are 84.4 million cats in the U.S. and only 74.4 million dogs.
So I guess I've been neglecting a lot of critters!
When it comes to cat food, I know grain free is popular in dog food but I had no
idea it was being offered for cats. In addition to being grain-free,
Hill's Science Diet Grain Free cat food includes:
*prebiotics for digestive health
*no artificial colors, flavors or preservatives
Since I don't have any cats, I sent samples to my two taste-tester families, Mary Beth and Kate.


REVIEWS
Mary Beth says:
I don't give my cats too many treats. Catnip sometimes. Treats are
something I hold in reserve for when I'm counting noses and I'm short a
nose or two. A crinkly package to shake is often all I need to get their
attention. But the treats have to matter to get them to come back next
time.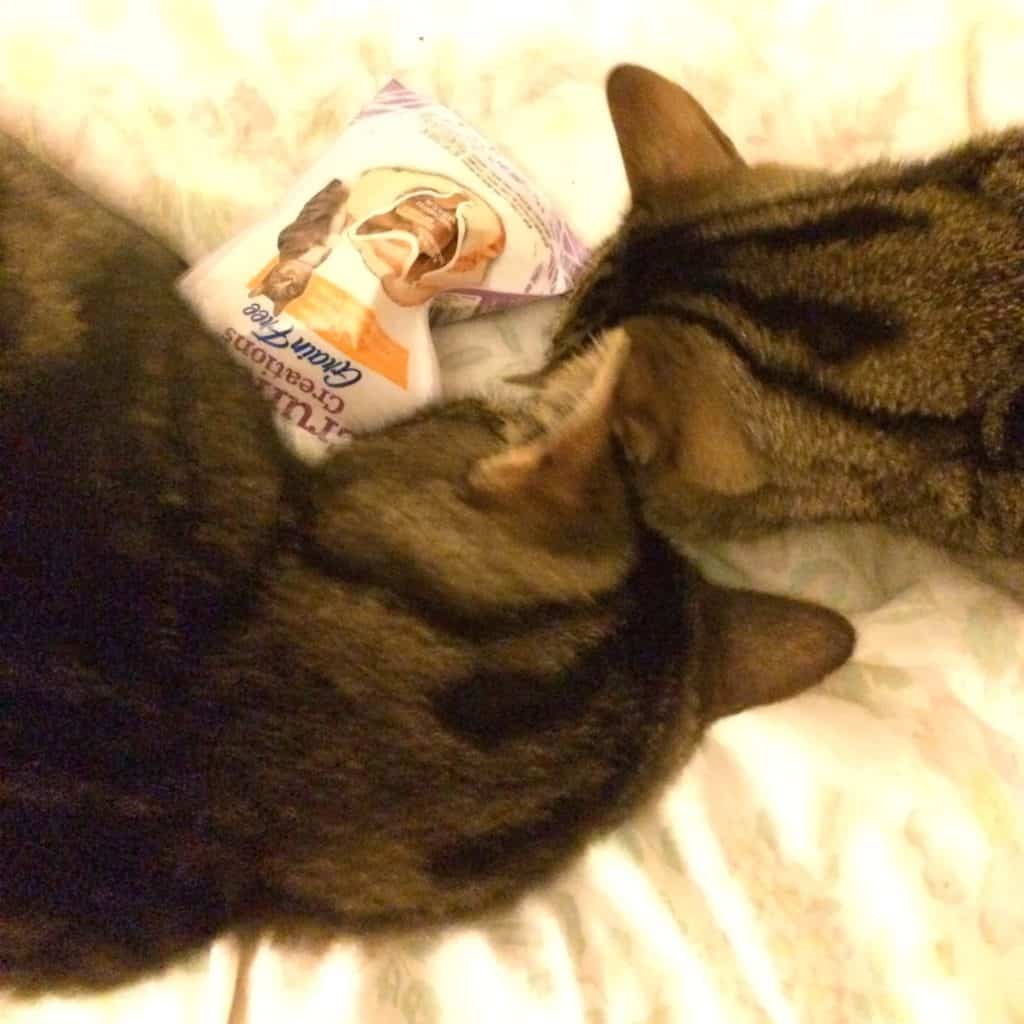 The Crunchy Creations Grain Free with Chicken Treats brought them
running to wherever I was and they crunched them right up. The size was
good, about 3/8" and not too thick. The heart shape is cute but probably
more for me. For cats it's all about the flavor and a good smell. I
thought the aroma was pleasant (some treats really over-do that).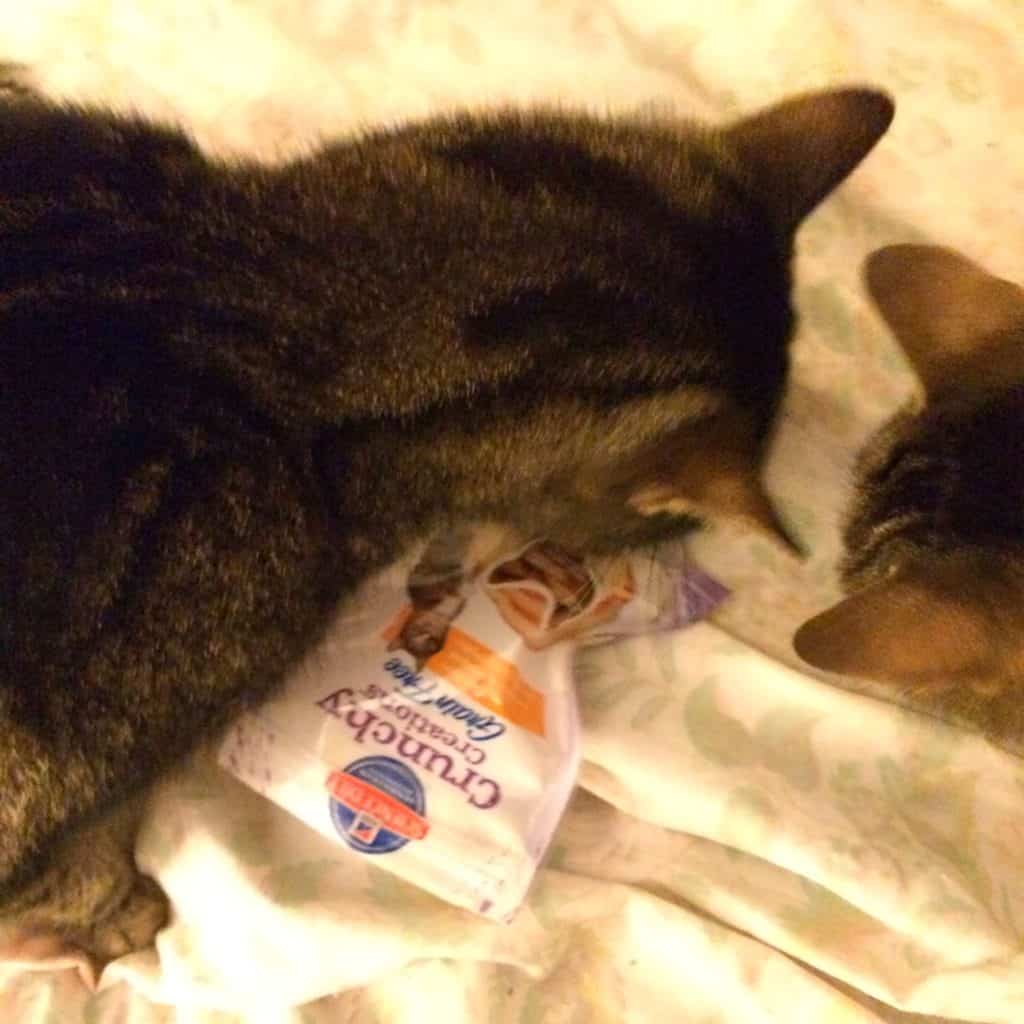 Bottom line, my cats thought it was
really good stuff and were glad when I gave them more a few days later.
I'm glad to get a treat from a company I trust, Hills Science Diet and
the cats were more than happy to give them a thumbs up.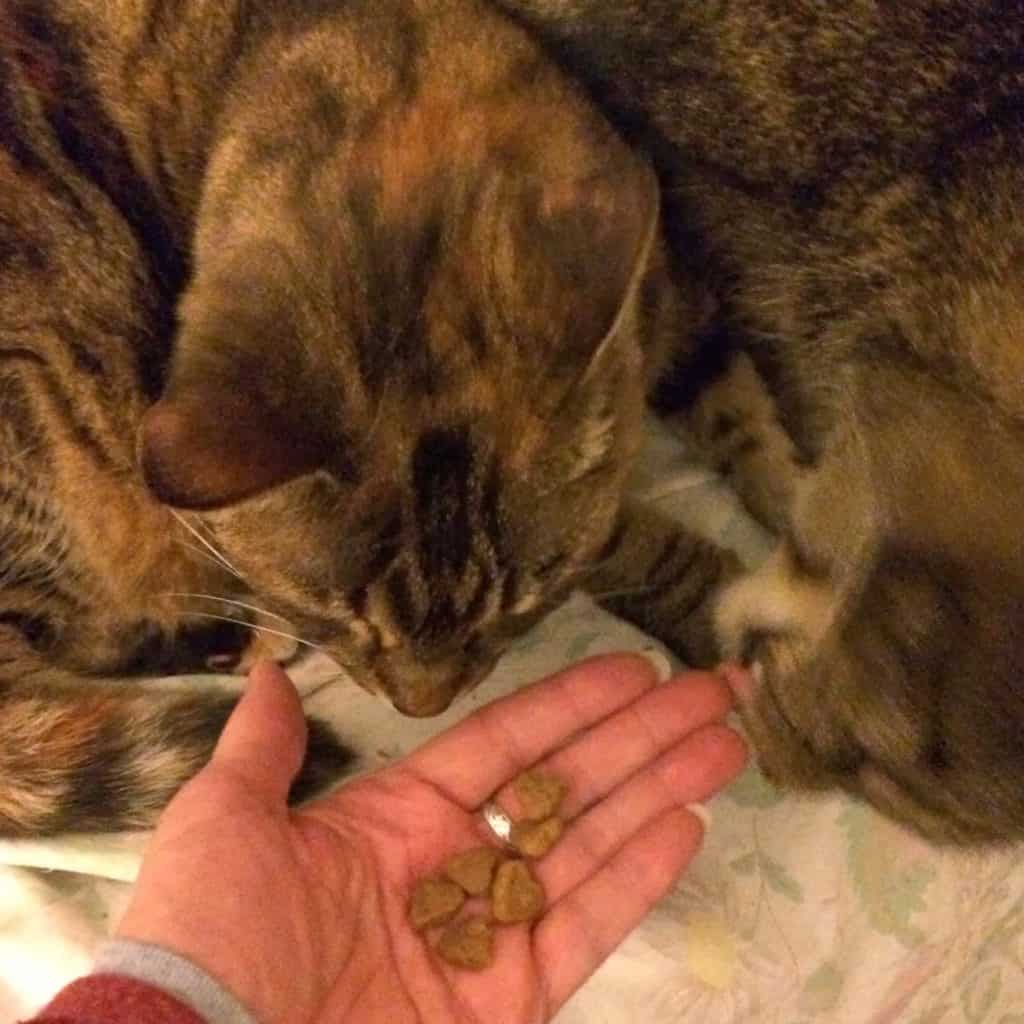 Kate says:
Cinnamon is a finicky cat, she doesn't go for just any food that I give her. So I was happy to see how much she liked Hill's Science Diet Grain Free cat food. First she had to check out the bag, smelling it all over, before she'd touch the food.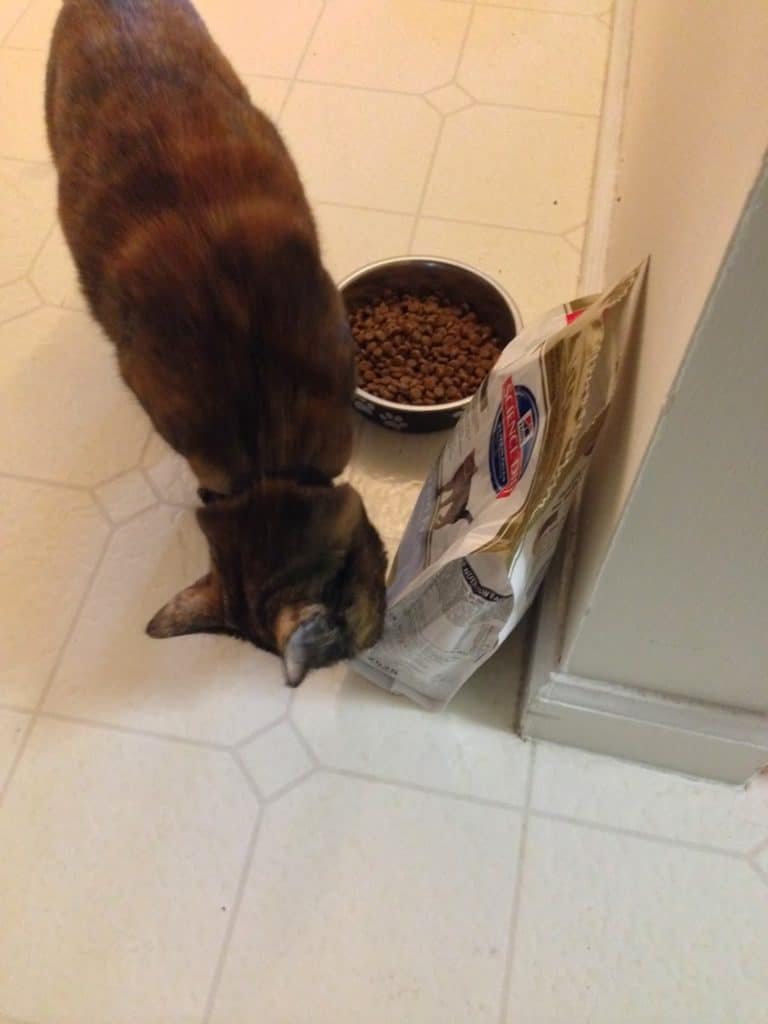 Once she was satisfied that the food was okay, she enjoyed every bite and gave it her seal of approval!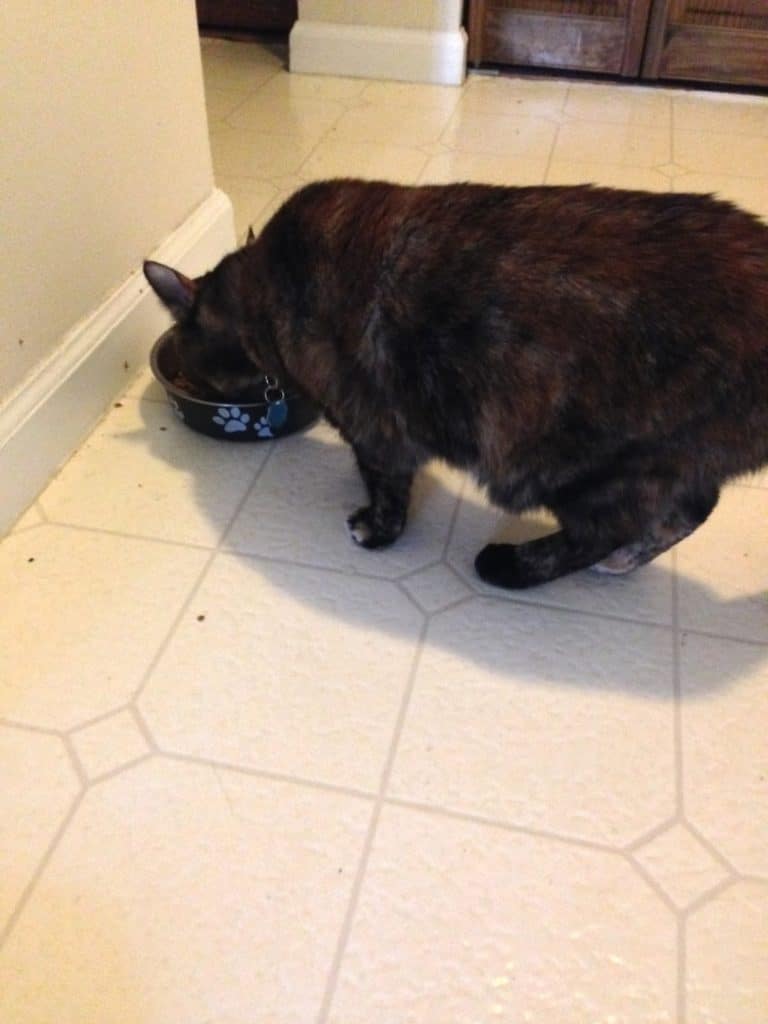 Full Disclosure: I was given a free sample of Hill's Science Diet cat food and 2 bags of cat treats because I'm a Klout influencer. I am under no obligation to recieve the sample or talk about this company. I get no additional benefits for talking about the product or company. The opinions expressed here are my own, and my two cat food reviewers.
Want
more positive pet tips, good news, and special offers? Fetch
my free newsletter, Pawsitively Pets. Kelly and Ike
hope to see you there!