What's the best part of being a blogger's dog? Getting to be a taste tester, of course!
"Are those treats for us?"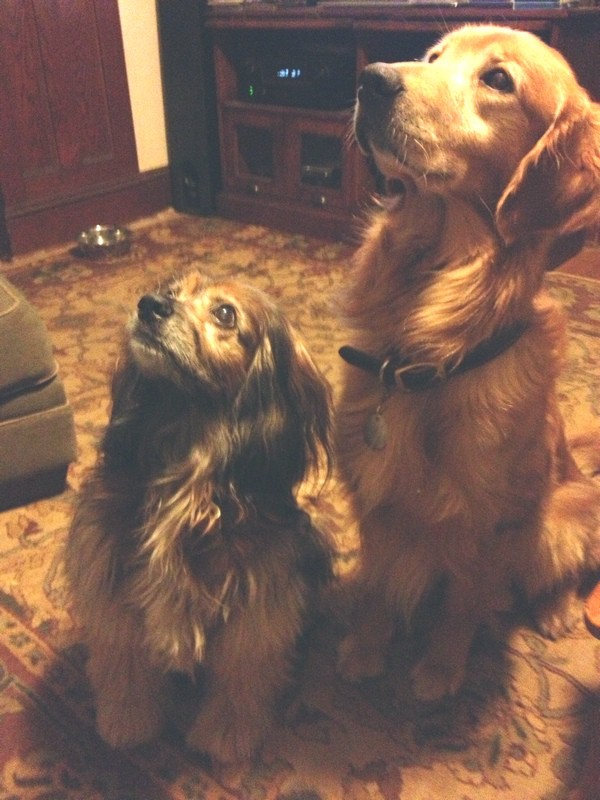 "Let's get to the testing, Mom!"
When Chewy.com contacted us about reviewing one of their new, great products, Kelly and Ike happily agreed! We selected Merrick jerky strips because-
100% natural
made in the USA
contain no artificial flavors
rawhide free
the first ingredient listed is "beef liver"
high protein treat
Well, the taste testing went like this:
and this:
Yup, Kelly and Ike are crazy about Merrick Jerky Strips. Beef liver is an ingredient they only get once in a while as a treat, so that makes it all the more desirable and exciting! They give it four paws up!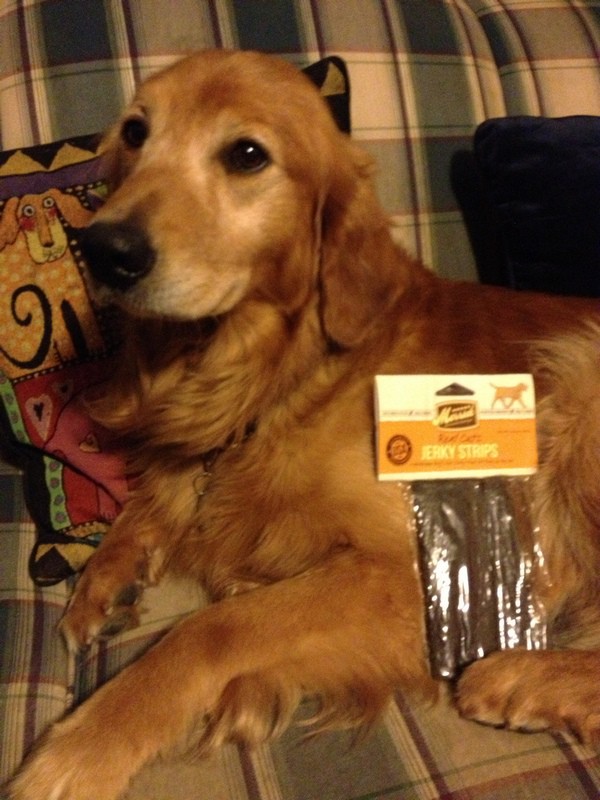 "Kelly? She said I could have them all."
"What? Where'd all the Merrick Jerky Strips go?"
Would your dog like to try some? Enter the Faces of Chewy giveaway contest!
Full Disclosure: I was provided with 1 package of Jerky Strips to review. This in no way influenced my opinions. The opinions expressed here are 100% my own.
Want more positive pet tips, good news, and special offers? Fetch my free newsletter, Pawsitively Pets. Kelly and Ike hope to see you there!