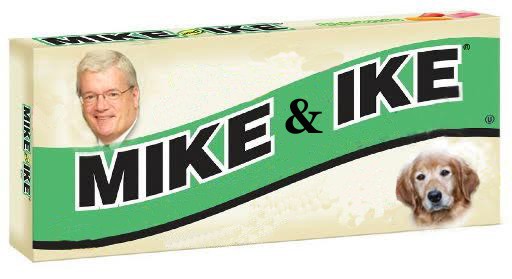 I'd like to introduce you to a very special member of our pack, my husband Mike. He's agreed to join in and share his thoughts on dogs with his own feature, Mike and Ike. Please welcome Mike in his debut post.
Am I Worthy?
Guest Post by Mike Frezon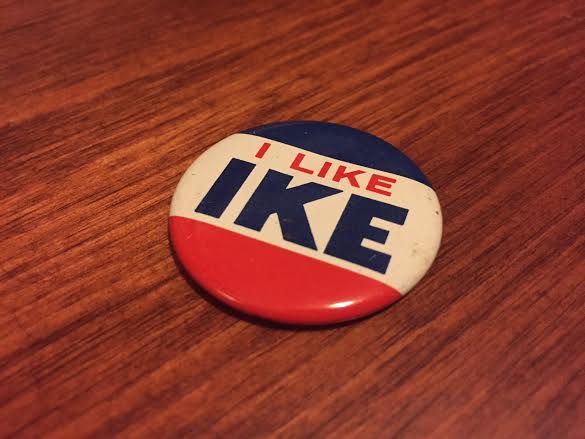 Actually, I love Ike.

Most of you folks here already know that.
Peg and I have two dogs:
our little spaniel mix, Kelly…and Ike. She blogs about them (and sometimes me) all the time.
But now that she has asked me to occasionally
contribute an entry here, I thought I should tell you a little bit about
myself and my dogs.
My first dog was a beagle/bassett mix
that wandered up to the door of our camp in the Adirondack Mountains.
We named her Cleo after a talking basset
hound featured on an old 1950s TV show (A sitcom called
The People's Choice
. Doubtful too many of you will remember it!)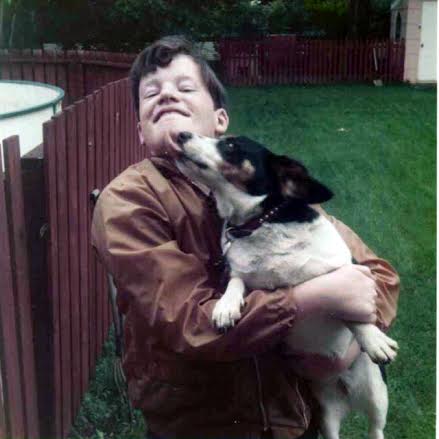 Then, over our years together, Peg and I got our Dalmatian,
Schuyler (just before we got married), Hudson our yellow Labrador Retriever
(after Schuyler died and the kids were little), Kelly (a spunky young rescue
pup), Brooks (a senior Golden Retriever rescue we had for one very special
year), and Ike.
Ike will be 9 in
January.
As is the case in most
households, each of our dogs holds a special place in our hearts…and represents
a different time in our lives.
Kelly has really always been Peggy's dog.
Hudson, Brooks and Ike were "my dogs."
At least that's how I've seen it.
(*EDITOR'S NOTE: Brooks was such a great guy, he made me feel like he was "MY" dog too!)
I was generally the human at the other end of
their leash.
Ike is a pretty typical older Golden.
He's loving, loyal…did I mention loving?
He gets up with me in the morning and sees me
off to work.
He then waits—patiently—at
home with Peg and Kelly for me to return.
He gets all excited when he sees me, runs to get his favorite tennis ball, and
then hardly leaves my side until it's time to go to bed and do it all over
again.
What did I do to deserve that adulation?
Not enough…that's for sure.
Oh, I feed him some meals, walk him, play
ball with him, etc.
And I love him with
all my heart.
But his love for me is… different.
It's total.
He would be at my side 24/7 if it were possible.
It sometimes makes me feel inadequate.
I might have other things on my mind and not pay him the
attention that he craves.
Peg and I
might go out and leave him and Kelly home alone…when all he wants to do is come
with me and be with me.
Peg and I do very well by our dogs.
Very few people can live up to their dog's
expectations.
But when Ike pushes his
nose into my hand when I'm standing in the front hall…or sticks his head onto
my laptop when I'm getting caught up on my e-mail, I sometimes fear that I'm
not worthy of the extent of Ike's idolization.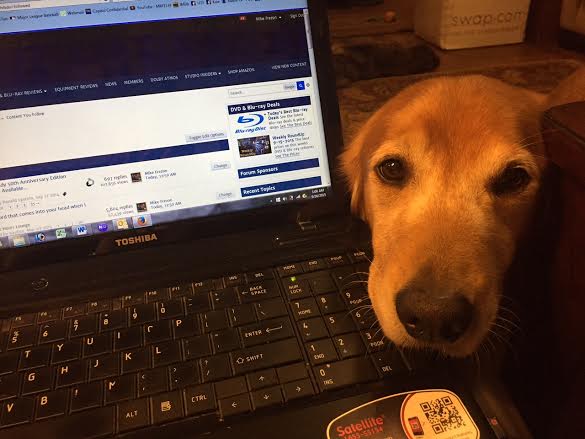 But that's the relationship between man and dog.
I am forever trying to live up to Ike's view of me.
Sure, I have a t-shirt that say "Be the person
your dog thinks you are," but I really think my dogs were sent to me to remind
me of my need to live to a better standard.
Ike might be my dog—"man's best friend"—my companion and
best buddy.
But he's also a constant
canine reminder of the life I should be leading—a life of putting others ahead
of myself.