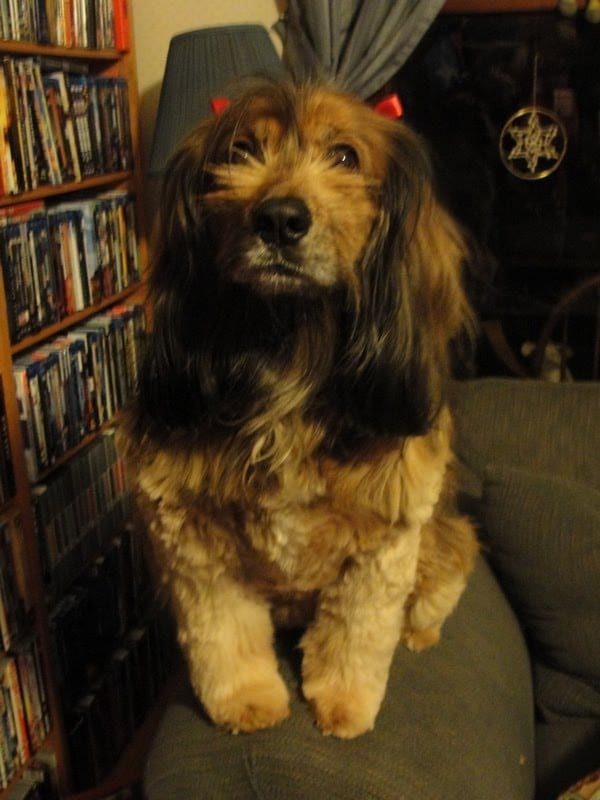 Hi and welcome to Monday Pet Roundup!
*Last weekend was the big event, Blogpaws, for pet bloggers and pet lovers. Held in Columbus, OH. Check out more information and Blogpaws updates, great wrap-ups including this heartfelt video on About Vet Med, and more on Pawcurious.
*Last Thursday and Friday was another great event, with Frankie the Walk 'n Roll Dog and Sparkles the Fire Safety Dog getting together to help kids.
*Several readers brought to my attention this kitty with an unusual ability to stand like a human, for a long time. It's all over the web, including video of The Standing Cat here on Petopia.
*Love this! From dogsters for the love of dog blog, 7 Fashionable products for scooping poop!
* My dalmatian ate my wedding shoes before the ceremony. Have you got a problem chewer? Dog Spelled Forward offers 5 ways to stop your dog from chewing.
*Speaking of chewing, this lovable lab has a serious problem. Pethealth, Inc. shares the story of Shredder, the dog who ate, among other things, 100 tealight candles, metal base and all.
*Cute video on Petblog where you can watch the action of photographer trying to get that perfect shot. You've probably been there too! Now I don't feel so bad, after what I go through trying to photograph Kelly!
*Cute photo of the day, a case of tub floof. My dog Kelly gets this!
Did you attend Blogpaws? If so, what did you like best?
And do you have a problem chewer at home? What is the worst thing he ate?