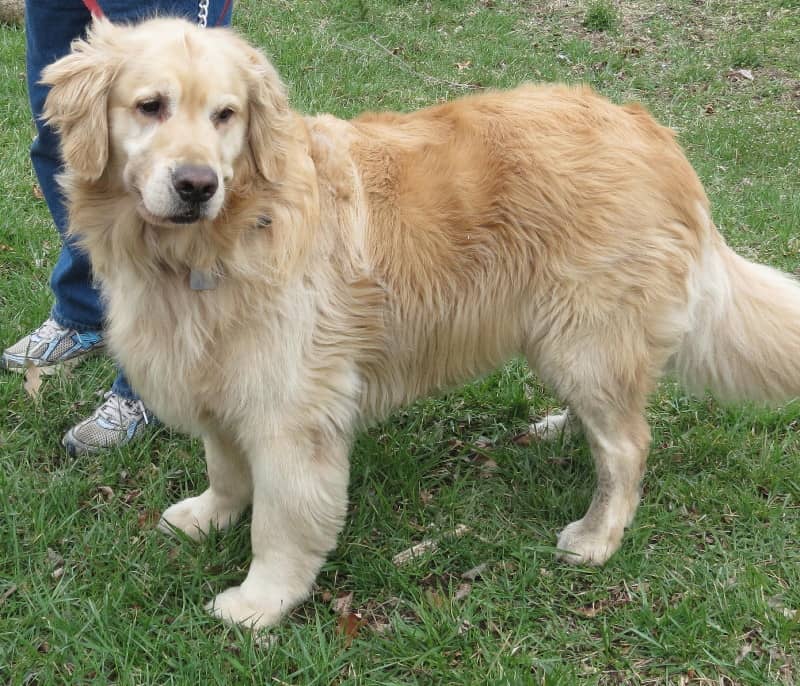 You meet a lot of nice folk at picnics…and guess who we met?
This weekend we attended a reunion picnic for everyone who adopted their dogs from Peppertree Rescue. Brooks enjoyed meeting all the other dogs including….
Moses!
Remember Moses, the beautiful, big golden retriever boy who came to join our family, however the sibling relationship didn't work out.
Moses' story was sad. He'd lived with a man who had become somewhat of a hermit, living alone in the mountains. One day the man died, and Moses stayed with his best friend's body for a week before anyone noticed the man had passed away and found him.
Luckily, Peppertree Rescue took Moses in, and he was fostered by a woman named Kathy. That's when we decided to adopt Moses. Peppertree gives a two week trial period before the adoption is final. During that time, however, Kelly and Moses weren't able to work out their differences. They both wanted to be top dog, and tensions in the house were so high trying to keep peace, sadly, we decided that he wasn't the right match for us and said goodbye.
Kathy readily agreed to take Moses back. And good news… she fell so much in love with him, she adopted him! Here's the happy family, Moses with his new pals.
It was great to see Moses! Kathy describes him as "happy and hungry." He's a wonderful dog, and I'm so happy that he has a wonderful family! And a happy ending for all, because Kathy has Moses, and we have Brooks, and everyone is in the best possible places.