My dogs chew.
A lot.
And to keep Petey from chewing this sneakers, slippers, rugs, dish towels and anything else not nailed down, I like to keep him stocked in chew toys.
Recently Chewy.com invited us to review the Benebone. We love being Chewy Influencers because we get to sample lots of good toys. So we got the Benebone, and my dogs haven't stopped chewing on it since!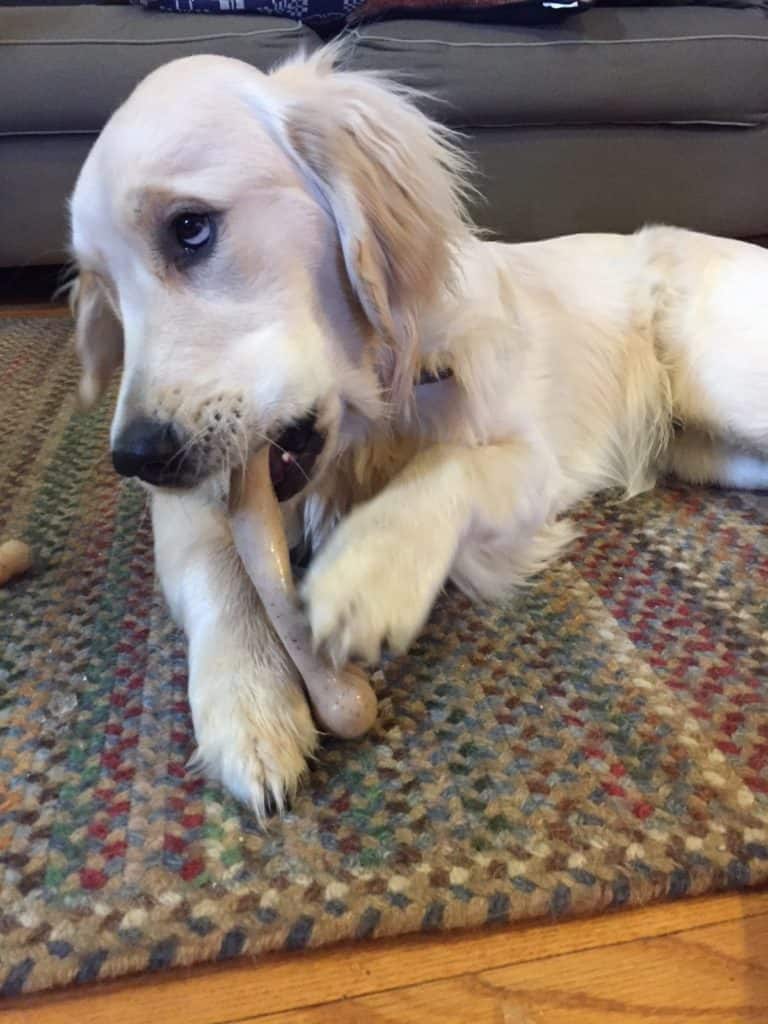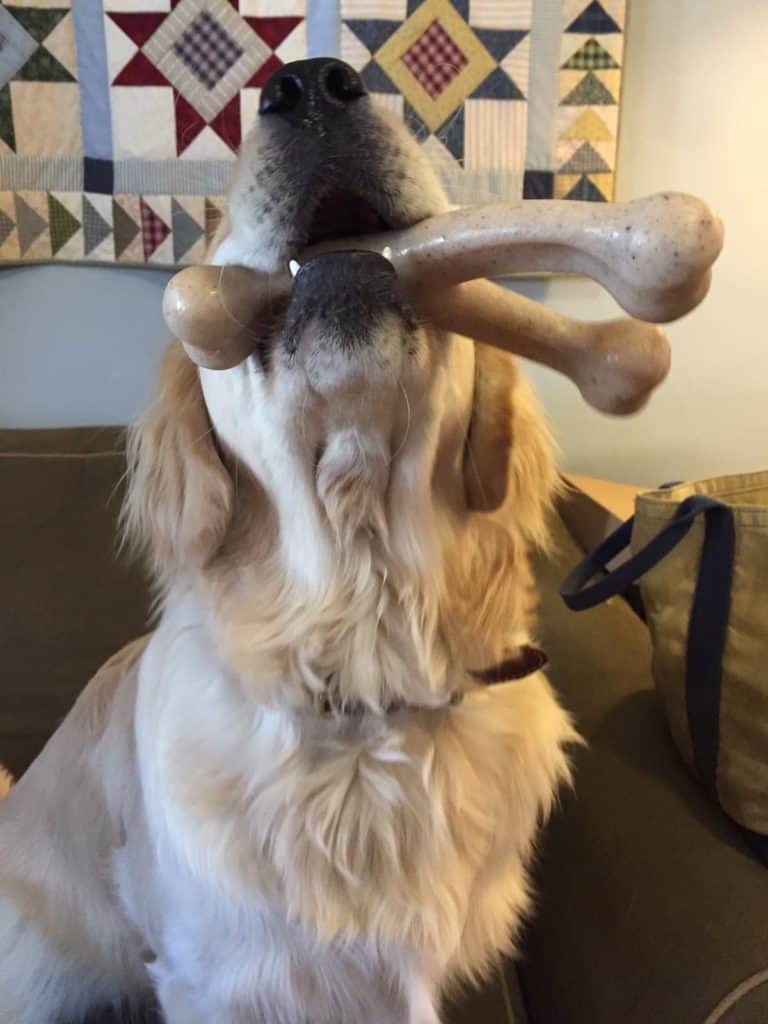 I got it with Petey in mind, thinking older Ernest wouldn't be that interested. But he loves it too!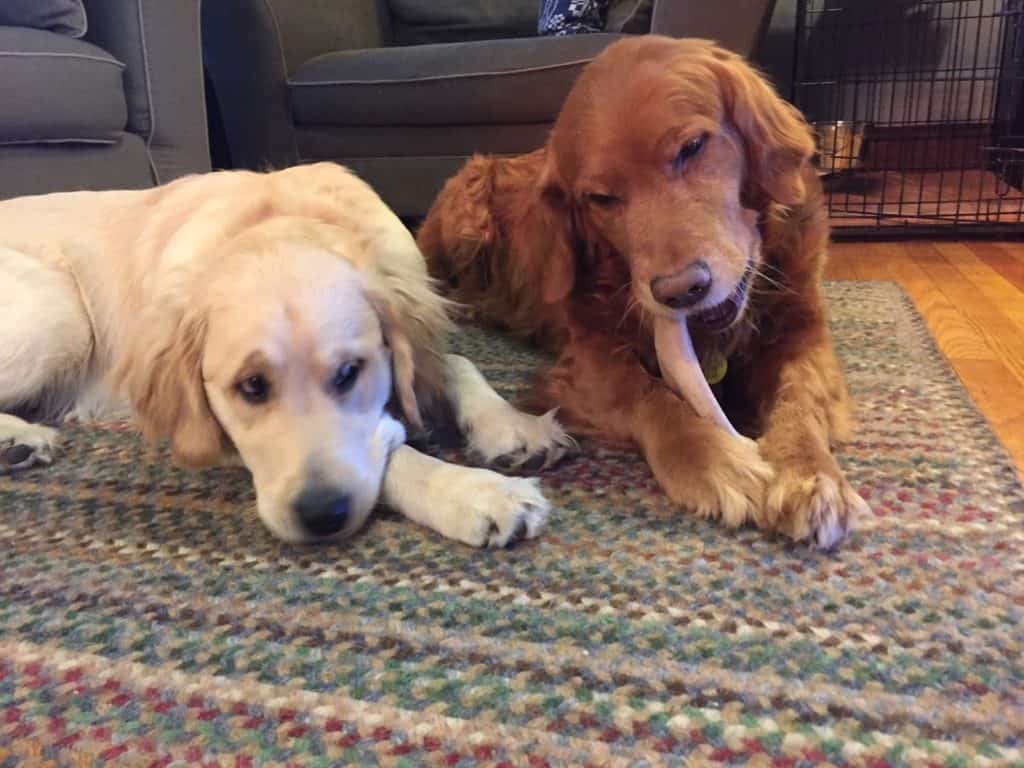 We got the jumbo size, bacon flavor. It also comes in peanut butter and rotisserie chicken flavor. The wishbone shape is just right for grasping with paws. And it really doesn't matter which end ends up in their mouth, or in both mouths!!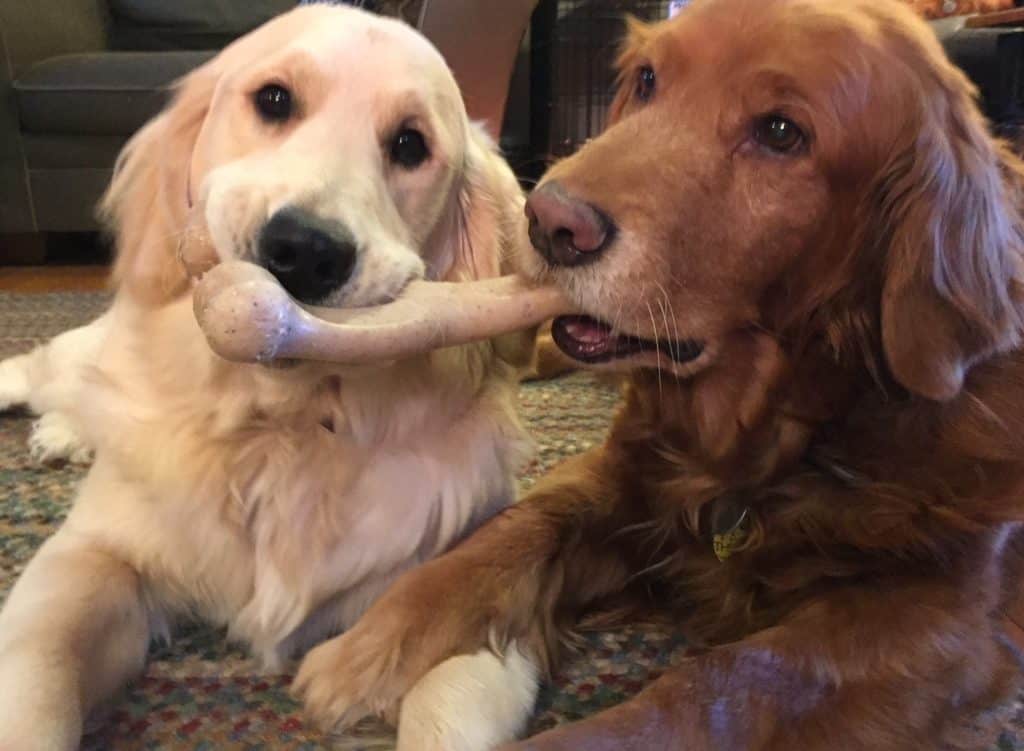 The Benebone is made of food-grade nylon and real bacon! So far, after constant chewing pretty much 24/7 by both dogs, the bone is still in tact. That is amazing!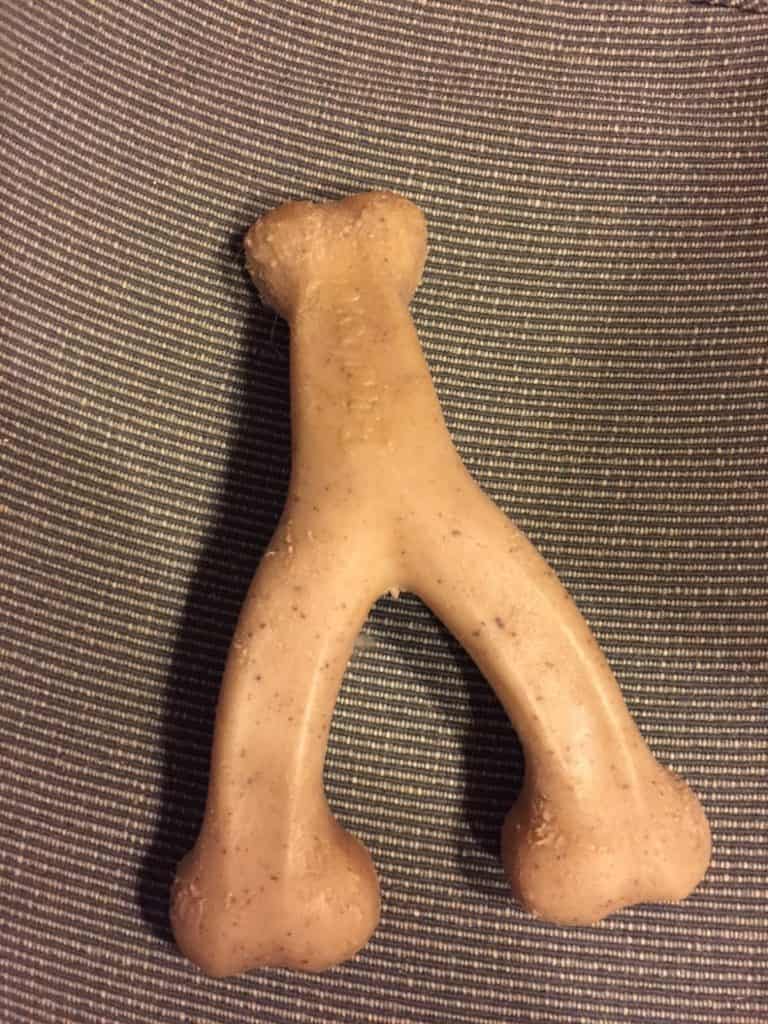 As always, monitor your dog when chewing. Ernest and Petey didn't get any chunks off this yet, but if your dog does, you are advised to take the toy away. The toy is on the pricier side, but it is worth it since it may last longer than a few days (or minutes!). Petey and Ernest definitely recommend the Benebone for strong chewers of all sizes and life stages.
*FULL DISCLOSURE: I was provided with one Benebone for my honest review. This in no way influenced my opinion. Opinions expressed here are 100% my own.