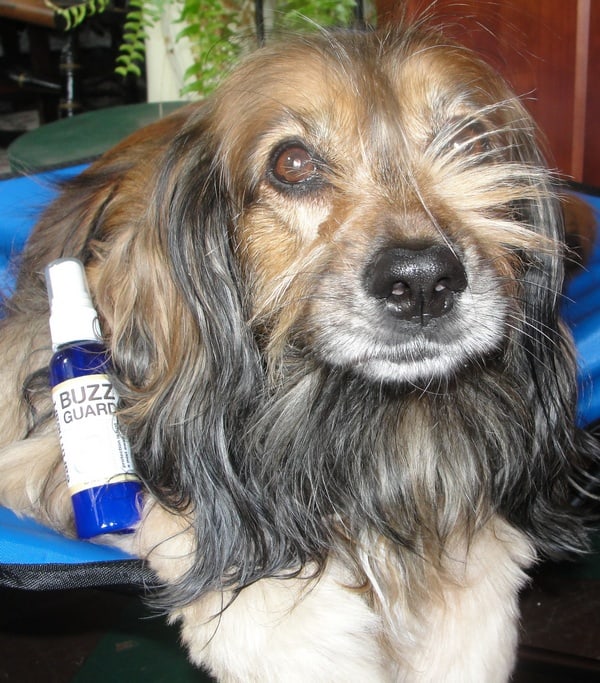 Kwit Yer Itchin' Week continues with What's the Buzz— a look at a natural insect repellent.
What if you could spritz your dog with something safe…and effective? Earthheart inc has created a natural insect repellent that claims to be just that. Buzz Guard is safe for both humans and dogs, and you can spray directly onto clothing, skin or fur. I tried Buzz Guard on Kelly and was pleased to find that a light spritzing wasn't heavy or messy. Outside, the mosquitoes and flies left us alone. It's more difficult to tell about fleas and ticks, since they are impossible to spot in the grass, and just as difficult to locate on Kelly's heavily furred body!
Ingredients:
water
polysorbate 20
neem seed oil
pure essential oils of citronella, fir, geranium, rosewood, basil and myrrh
potassium sorbate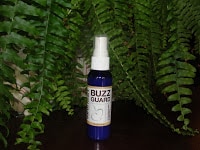 Pros:
*Natural product
*Favorably field tested on a variety of dogs
*Safe
Cons:
*Treatment is effective for up to 5 hours. Would have to spray every day (or more) to protect against fleas and ticks all season.
Note: earthheart inc. provided me with a free sample of Buzz Guard in exchange for my honest opinion.