The governor of the state of New York got a new puppy…and he's facing all the same issues that pet parents everywhere face.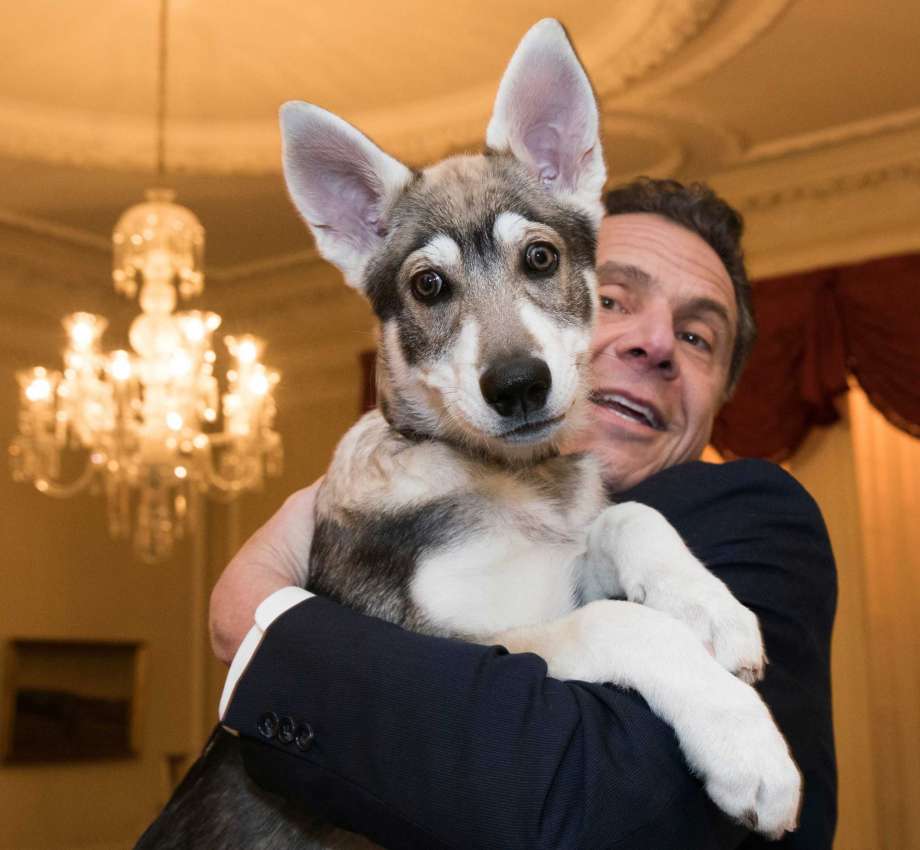 Governor Cuomo held the large, squirming 14-week husky-shepherd mix in his arms at a press conference Tuesday. "This is Captain." He wanted to name him Excelsior, the state motto, but got outvoted by his family.
"This was the idea of my daughters, who had to have a puppy, had to have a puppy."
He added dryly, "They are nowhere to be found now."
The adorable dog has a gray face, white markings, and black eyebrows and rings around his eyes. His tail wagged and he seemed relaxed and curious during the press conference.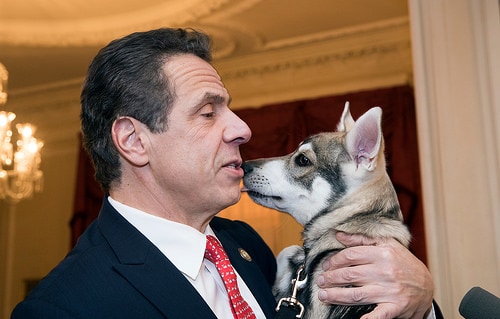 The governor also explained about house (or mansion) training. "He goes outside. He'll stay outside for any period of time he deems necessary and he will then come inside and urinate as soon as he gets inside He will only urinate indoors." Captain also keeps the family awake with his nighttime howling. That's why they make puppies so cute, right?
I'm sure Captain will be a wonderful addition to the family and that the daughters will form close bonds with this adorable little guy. All the best to Captain in his new home!
You can watch the governor's press conference here: