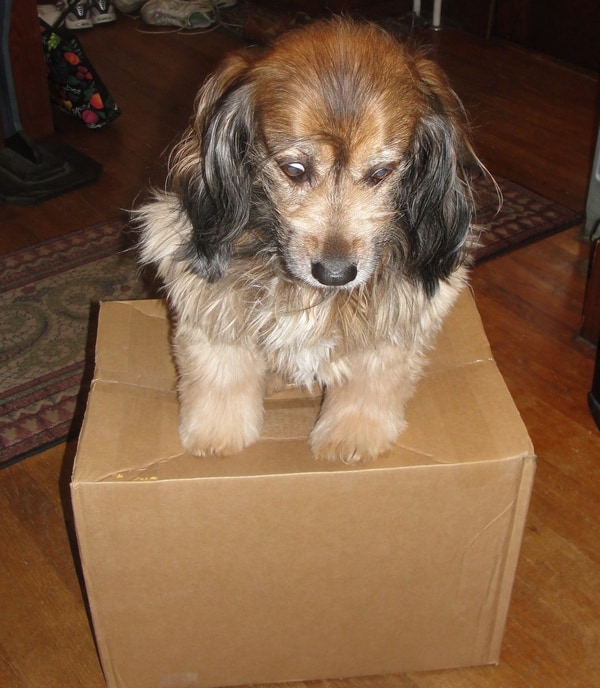 Pawing through the Alphabet
O is for On the Go
I thought it would be fun to ask a question and see what kind of answers we get:
Where is the most unusual place you've taken your pet?
For me, we took our dalmatian puppy with us on our honeymoon!
My mom took her little lamb with her to church!
What about you? I can't wait to hear!
I also wanted to talk about products that we use when traveling with our pets, and tell you about this pet carrier, Sturdi Bag. I was lucky enough to be sent a sample of Sturdi Bag to check out and see what I think. I have nothing but good things to say!
Sturdi Products makes quality carriers, pop-up shelters and cool products for traveling pets and their people. The Sturdi Bag is really well made, attractive, and full of helpful features.
Although Kelly is too big to fit in the Large Sturdi Bag we were provided with, we both inspected it thoroughly. Some of the features we noted: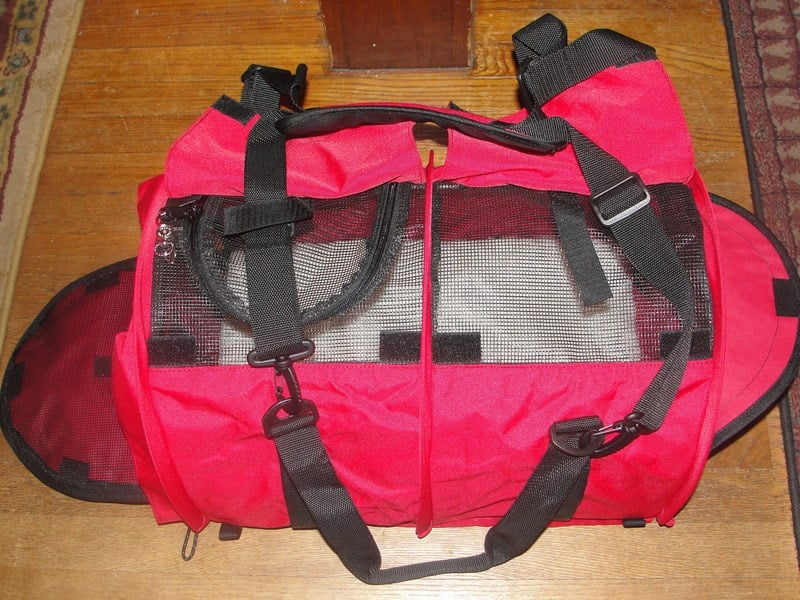 *Lightweight
* It holds its shape
*Super thick padded mat in the bottom. Any dog would appreciate that.
*Tether for securing your pet
*Lots of zippers so you can customize to your needs–screen windows, pockets, doors…you name it!
*Screen windows for ventilation all over the place!
*Extra comfy padded shoulder strap
*Seatbelt safety straps
While the website indicates that the large can safely carry 40 lbs, it also states that it is most suitable for all cats and dogs up to 25 pounds. Take this seriously, because Kelly is about 35 pounds and she couldn't fit in the Large. Small, Medium, Large and Extra Large Sturdi Bags are available, as well as many colors and designs.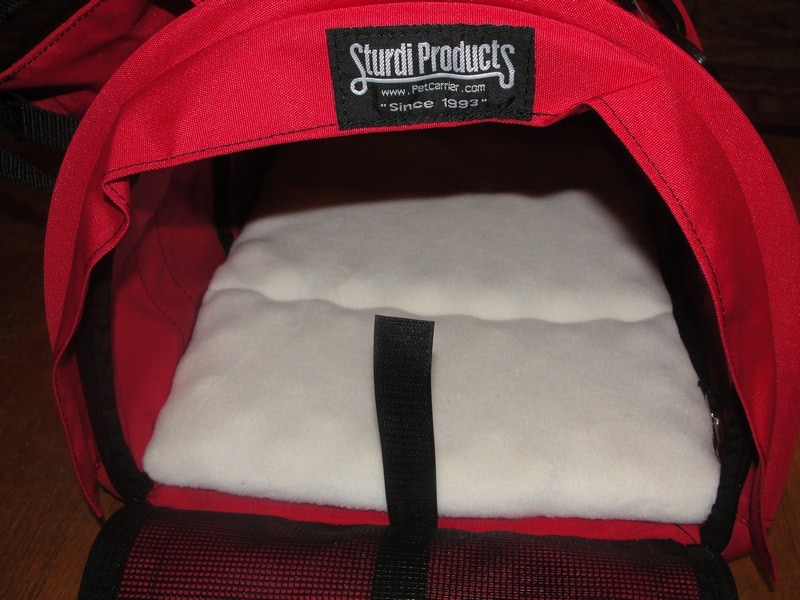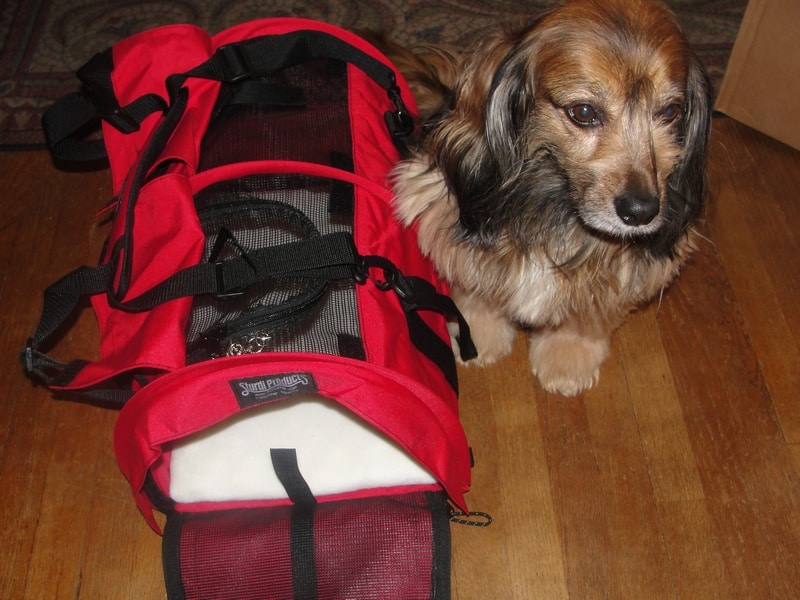 We give the Sturdi Bag 4 paws up! It's light and durable, attractive, and full of features for any pet on the go.
* Full disclosure: I was provided one Sturdi Bag in exchange for my honest opinion. All opinions are 100% my own.