We've been looking to add a dog to the family for some time now. We've even met a few potential pets, but it hasn't been the right match…the right time…the right circumstances.
Enter Moses.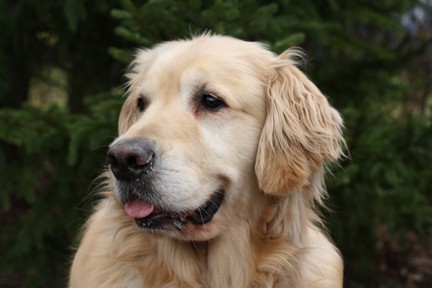 "Thank you for taking me home!"
I have to say right off the bat, we knew we wanted a submissive male, but I was looking for a medium sized dog.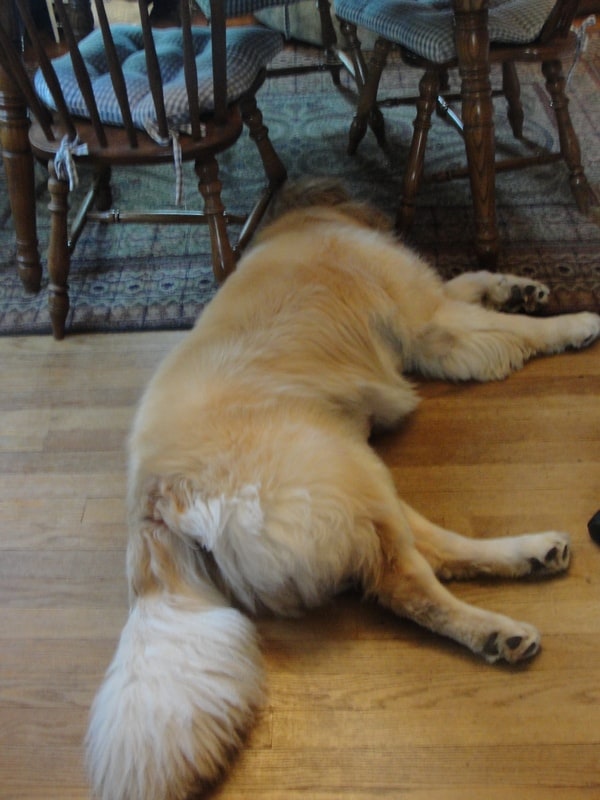 "I wish I fit under the table."
Oh well.
Moses has a sad story. His owner had been in a car accident and became disabled, and apparently distraught because he left his family and went to live alone in the woods. He and Moses were best buds there in the mountains together. Sadly, the man had a heart attack and died. Moses was alone in the cabin with the body for a week before anyone noticed the man had died.
Now we have adopted Moses. The first thing he did was run into the house and grab this cow. (Note: it is NOT a dog toy!)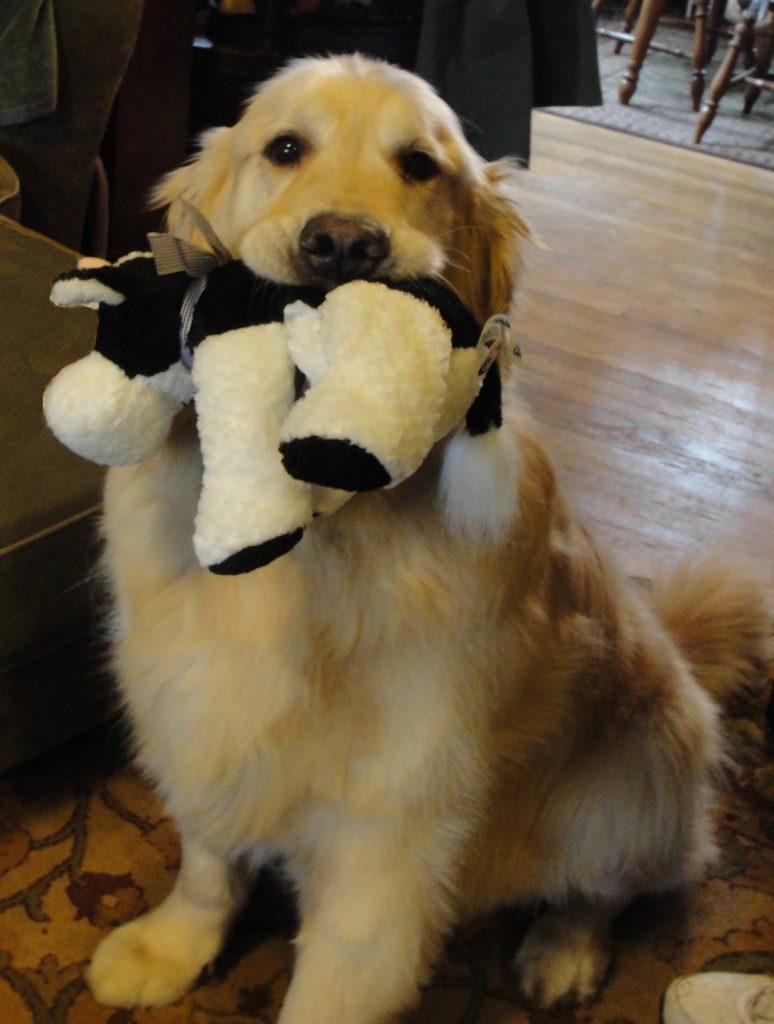 "Can I have it?"
Moses loves attention. He would sit and be patted for hours. He loves men especially. He begs for food. He empties trash cans. He also sleeps a lot. He's a big softie though and he has the ability to just melt you when he leans into you and just wants to be loved.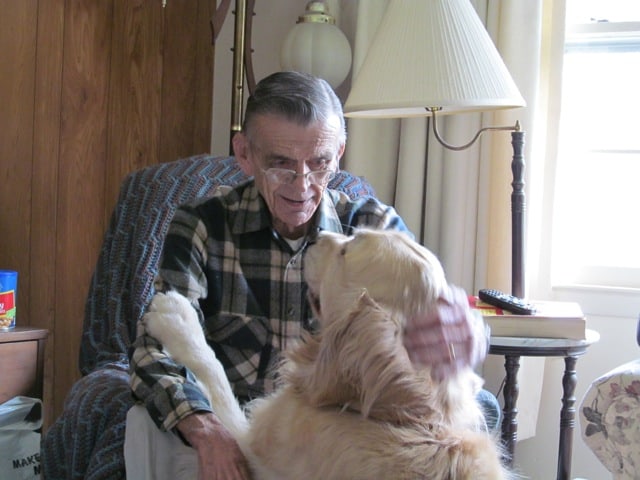 "Hi Grampa!"
Next time: How did Kelly react to Moses?