Kyjen Outward Hound Car Seat Hammock Protector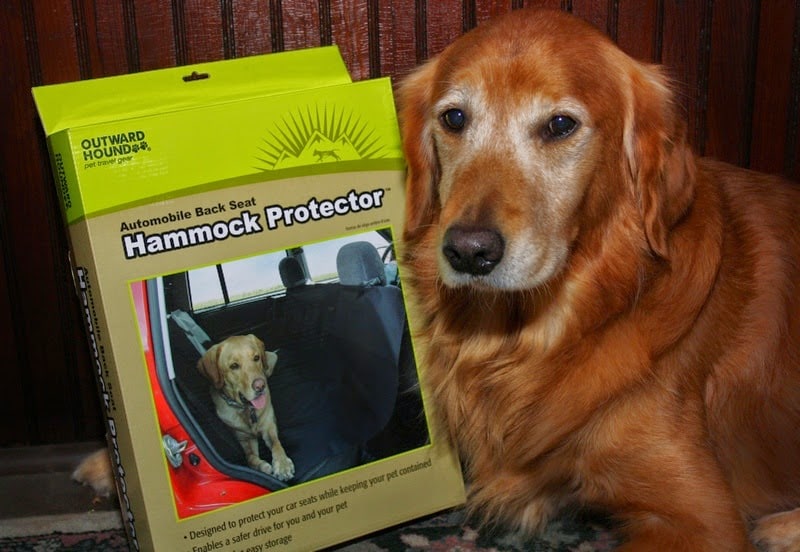 Kelly and Ike love to come with us for car rides, but they always leave behind a memento of the trip…a car seat full of dog hair. There are many different types of car seat covers, but we were particular intrigued by this one from Outward Hound. Kyjen sent us one to try out and review.
1. The hammock was easy to install.
2. It forms a barrier between the front and back seats so the dogs can't worm their way in front.
3. It's made of sturdy nylon material.
We give the Outward Hound Back Seat Hammock Protector high marks for ease of use and durability. Kelly and Ike enjoyed the ride, and when it was done, our car seats were free of pet hair!