When I'm not chasing Kelly, Ike and Zeke around, and blogging here at The Writer's Dog, I also write for Guideposts magazine–helping bring to you inspirational stories of hope, faith, prayer, positive thinking, and personal growth.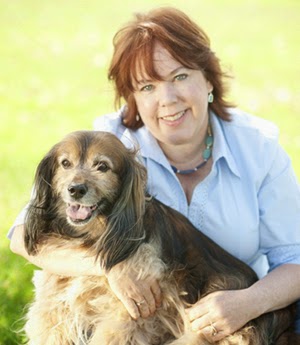 Now I am honored and excited to be joining an amazing team of bloggers on Guideposts website, as well. My new blog is Pawprints on my Heart--"A faith-filled journey with the animals who pounce, wag and wander across my heart, and fun tips for strengthening bonds with our pets."
I'll still be blogging here at The Writer's Dog. And now, you can find me over at Guideposts as well, with new posts every Monday and Thursday.
I'll be blogging about my own furry friends, Kelly and Ike, and my granddog Zeke and grandcat Cinnamon, and also dogs and cats belonging to friends, and pets in the news. I'll bring you pictures and videos that illuminate the human-animal bond. I'll also be reaching out to you–readers and bloggers–to share your inspirational stories and highlight your amazing pets. So feel free to contact me if you have a great, heartwarming story you'd like to share.
Today is my premier blog at Pawprints on my Heart. I'd be delighted if you'd stop by and say hello!