You're not going to believe these cookies…not only do they look and smell delicious, but they come in amazing flavors, varieties, designs and even colors.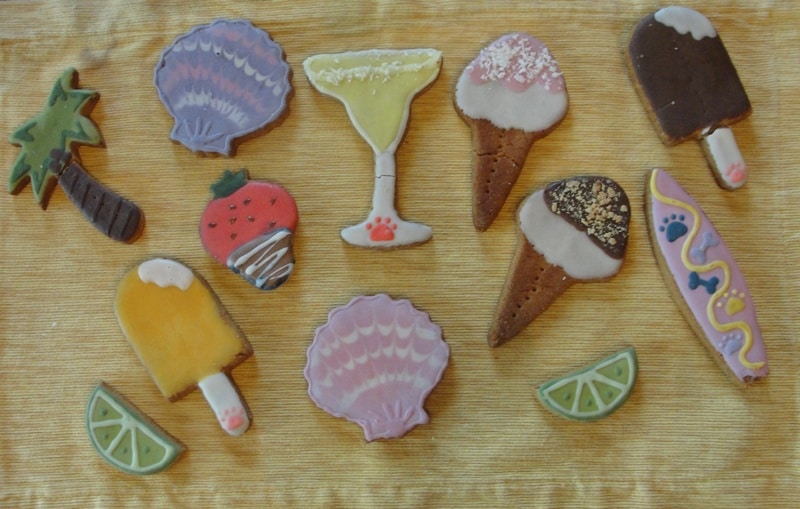 Have I got you drooling yet? Well they're not for you, they're for your furry friend, and they're made by Pawsitively Homemade. Rebecca sent us a box of their summer designs cookies to review and Kelly and I are here to tell you that they are pawsitively amazing. I wish this computer had smell-o-vision too because they smell like your favorite peanut butter cookies. And they're made in the USA with all ingredients sourced in the USA, and are wheat free, gluten free, grain free, vegan, with no preservatives, fillers or byproducts. The coloring is from natural organic veggie and fruit powders. Every batch of treats is baked by hand and in small batches to make certain the freshest product is received.
Our review: *** Pawsitively Homemade pays attention to every detail that's important to you and your dog –healthy ingredients and careful, quality production–and adds whimsical touches just for fun. And I think they're made with love! ***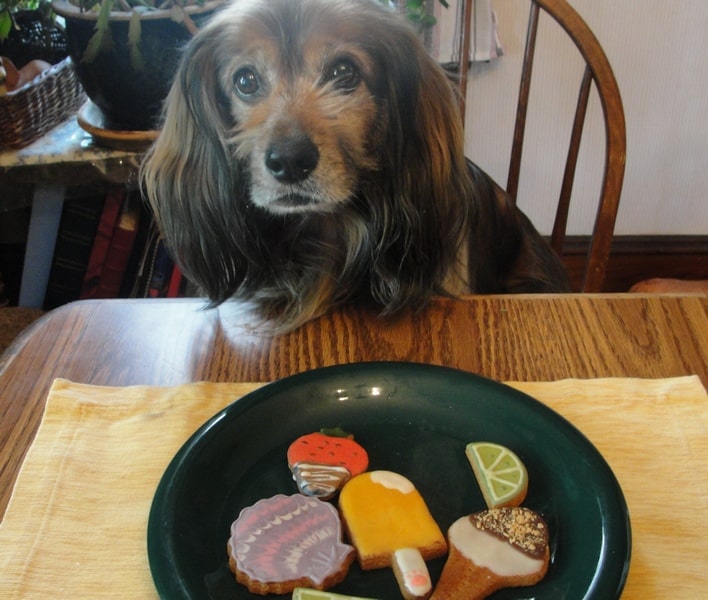 C'mon Mom, can I eat them NOW?
Okay now have we made you want some for yourself–er, your dog? Enter the Rafflecopter below. To enter, you must leave a comment in the comment section here telling me which variety of Pawsitively Homemade cookies you'd like to win.– have fun checking out all the varieties from peanut butter pretzels to red, white and blue patriotic stars and much more. Three lucky winners will receive their choice of variety! (US only)
Pawsitively Homemade: www.pawsitivelyhomemade.com
call 203-213-4147, or [email protected]
*Full Disclosure: We were provided with a sample box of Pawsitively Homemade for our review, and three for giveaway. This in no way influenced our review. The opinions expressed here are 100% my own.
Want more, pawsitive pet tips, good news, and special bonuses? Content not already on the blog? Subscribe to my free newsletter. Kelly and I can't wait to see you there!