This is how I usually packed when traveling with my dog: a plastic grocery bag filled with food, a random handful of treats, and a leaky margarine tub of water. Not a very glamorous, or effective, packing job.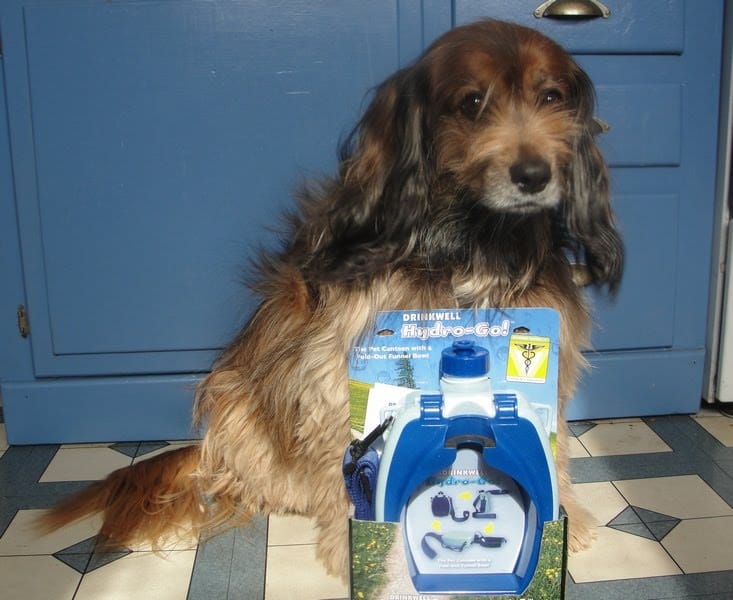 Fortunately, I've now upgraded. Thanks to csn stores, which recently invited me to test drive some of their awesome pet products, I've discovered two handy products I don't know how we lived without.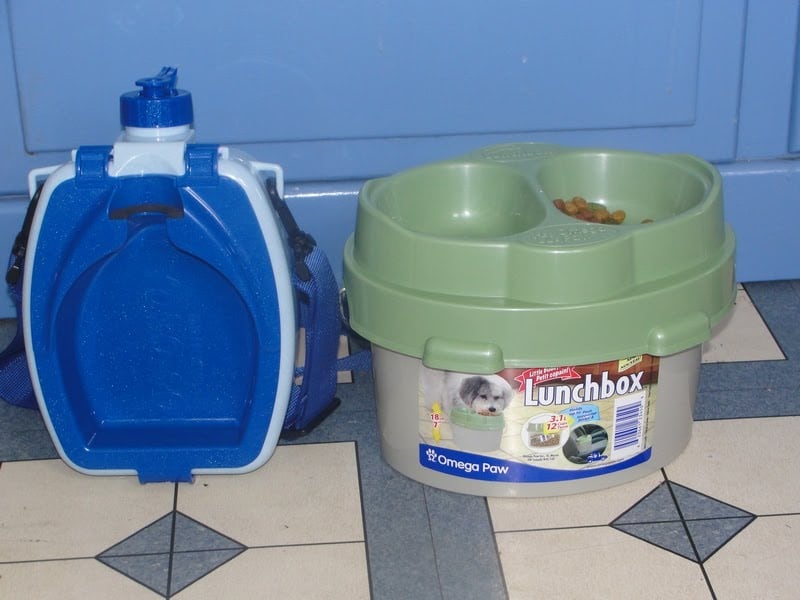 First up is the Drinkwell Hydro-Go Canteen. It holds enough water to keep your dog well-hydrated on roadtrips and hikes. Just flip down the convenient fold-out bowl. When your dog is done, if there is any water left over, don't waste it! Simply tip the bowl back up and it funnels the unused water back into the canteen! Can you tell how much I love this? No more drinking out of margarine tubs for Kelly!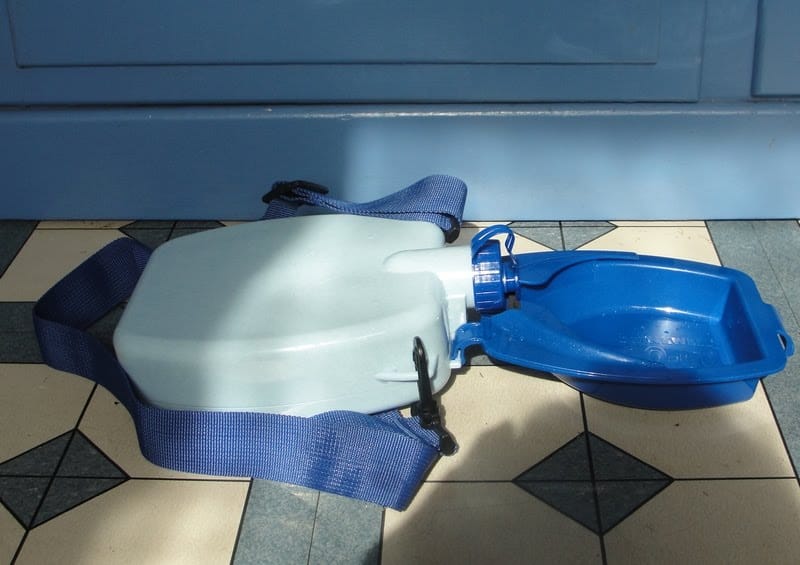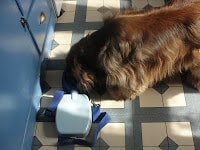 Next is the Omega Paw Little Buddy Lunch Box. Simple fill the plastic bin with enough food for your vacation. (This smallest size holds up to 12 cups. Larger sizes are available.) Then at dinner time, scoop out food and pour into the handy built-in bowl in the cover. There's even an extra bowl for water, and a sturdy handle. So this convenient unit serves as both carrying container and feeder.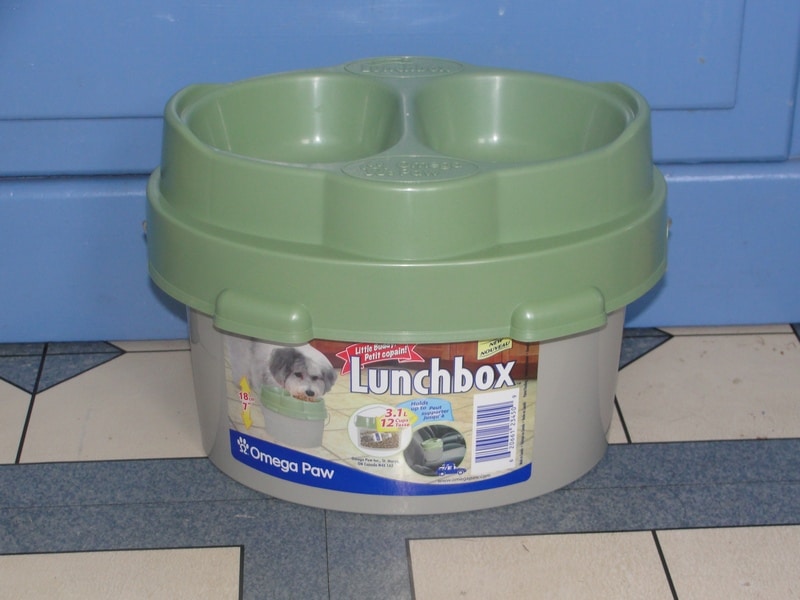 So now Kelly is all set to go on a trip! If you are looking for great travel supplies for your dog, I think you'd like these products too.
Full disclosure: CSN Stores provides me with a gift card in exchange for this review, however all opinions are 100% my own.