Who doesn't like getting mail? Especially when it's cool treats and toys just for you…from PetBox!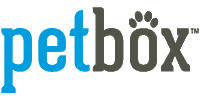 I have never purchased a monthly subscription service for dog lovers
before, mainly because of lack of information–what was in the boxes?
How often would they arrive? Would my dogs like them? So when I was
contacted to receive a free PetBox (in exchange for my honest review), I
was excited to see what was what. (Keep reading for your chance to win one of your own!) Here's what came in the mail: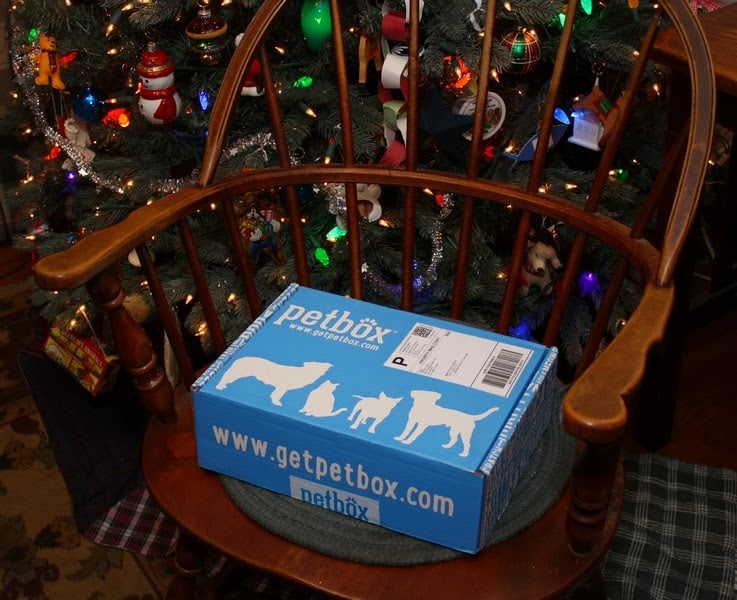 The PetBox arrived in a sturdy cardboard box that was attractive and easy to open. Kelly and Ike couldn't wait to check out the contents.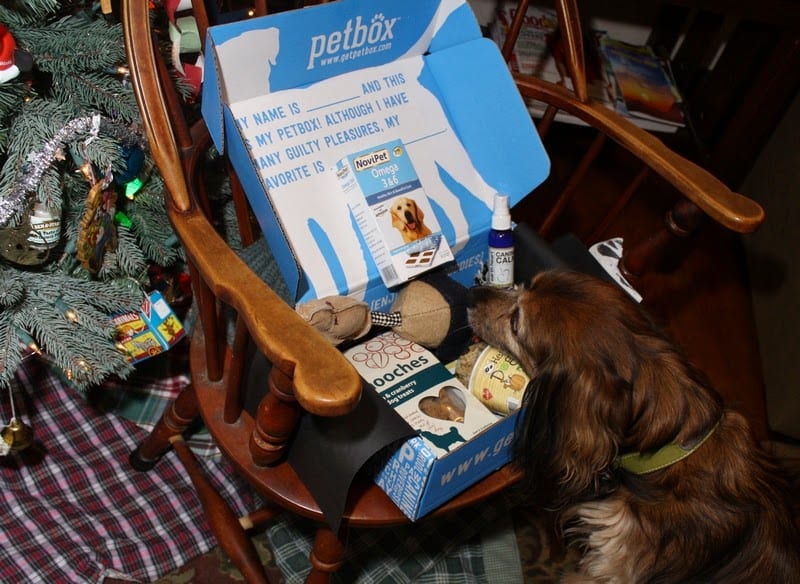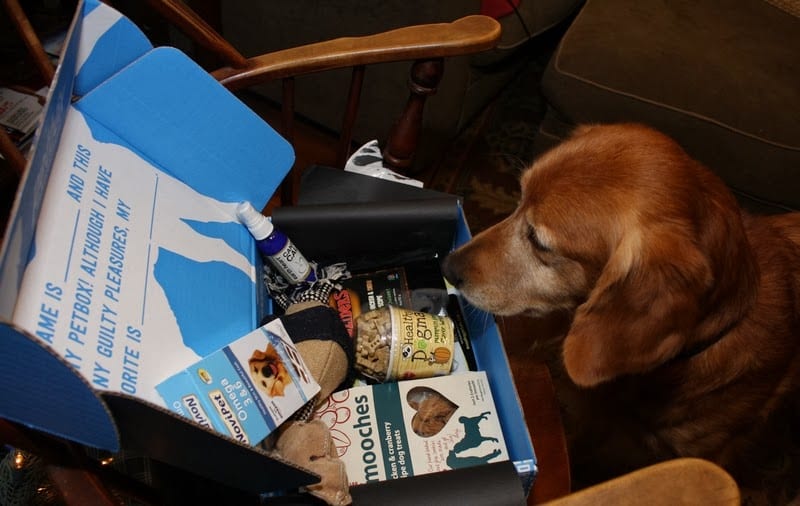 What is PetBox?
PetBox is a monthly delivery service that introduces its members to fun and healthy new pet products every month. But there's more!
How is PetBox different?
You can actually pick your own products and supplies that are most appealing to you and your furry friends. You will choose from a wide variety of quality and premium offerings. Or, go the traditional route and opt for a Surprise Box.
We got a Surprise Box, and we found 8 great items inside: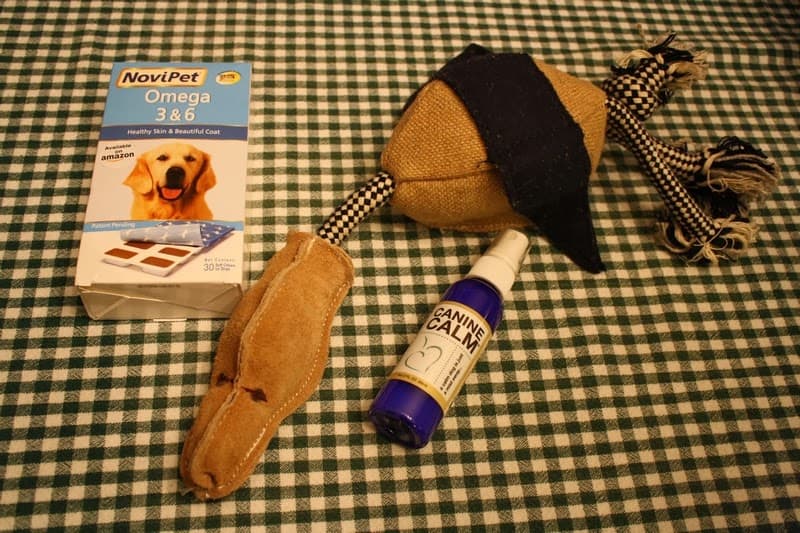 Aussie Naturals Duck Toy– made of suede, sturdy Jute fabric and high tensile strength Jutey Cotton rope. The body is filled with coconut fiber. Kelly is a strong chewer, and this toy is perfect for her! The suede will be a challenge for her razor sharp teeth!
NoviPet Omega 3 and 6– I've been learning a lot
about vitamins for dogs and Omegas seem to be recommended by many pet
parents and veterinarians. We have been giving Ike a fish oil pill for
his itchy skin. Omega 3 & 6 may also help his skin and coat.
Earth Heart Canine Calm Natural Remedy Mist –Dealing
with rescue dogs, we are often faced with dogs who have been in
difficult situations, or have been through many transitions, and this
holistic spray, which can be sprayed on the dog's coat or bedding, could
very well help through the rough spots.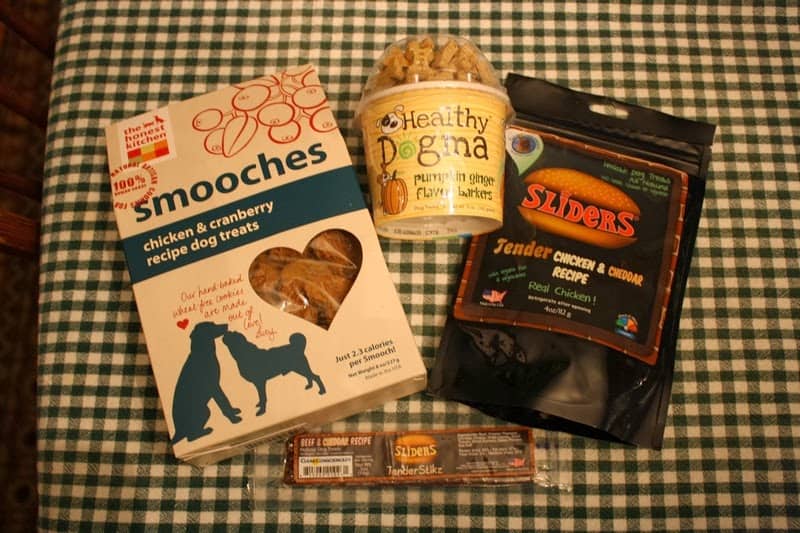 Clear Conscience Sliders Tender Chicken and Cheddar Recipe Dog Treats – healthy treats with organic flax and vegetables, all natural, no grain or gluten or glycerin.


Clear Conscience Sliders Tender Stikz– Hollistic dog jerky with beef as the main ingredient. Made in the USA.
The Honest Kitchen Smooches – Chicken and cranberry treats. Hand baked, wheat free and only 2.3 calories per smooch! I know how other dog bloggers rave about Honest Kitchen, and I'm excited that their treats are included.


Healthy Dogma Pumpkin ginger flavor Barkers –Low fat tiny treats, great for training rewards. I love the little "to go cup" in which they're packaged!
KeepDoggieSafe.com Pet Rescue Decal – window decal intended for use in case of fire or other emergency to notify emergency workers that there are pets inside your house that need to be rescued.
The retail value of the PetBox is $60. Subscriptions normally start at $29 per month. And, PetBox is donating 100% of proceeds from December to pet shelters!
How can you save money?
If you order your PetBox now, use this great 10% Discount Code exclusive for Peggy's Pet Place readers! BPPEGGY10
Will there be anything new for 2014?
PetBox is excited to be working with a cat expert who is helping them build out their cat product, so look for PetBox for your feline friends coming soon!
Here's one more special treat from PetBox. On December 31, 2013 from 8:00 PM – 10:00 PM EST PetBox is sponsoring #BlogPawsChat, where they will be giving away 50 PetBox surprise boxes! 40 will be for dogs and 10 will be for cats! So follow PetBox on twitter and join the chat on Dec. 31st!
Now for the giveaway! You can win 1 PetBox with the same great products that I had in mine! (Contest good only in the US.) Enter the Rafflecopter below.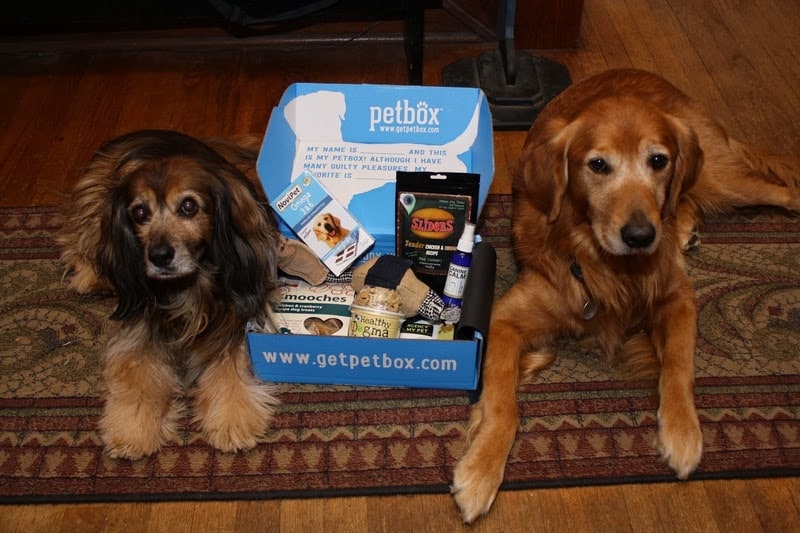 Want
more positive pet tips, good news, and special offers?
Fetch
my free newsletter,
Pawsitively Pets. Kelly and Ike
hope to see you there!
This post is sponsored by PetBox on behalf of the BlogPaws Blogger Network.
I am being compensated for helping spread the word about PetBox, but Peggy's Pet Place only shares information we feel is relevant to our
readers. PetBox is not responsible for the content of this article.