What is my favorite part of working from home?
Getting to share my home office with my furry best friends. They're always by my side, and that's pretty lucky for me!
Here's Ernest:
Here's Pete:
When they're not playing or eating (When is a golden retriever not eating… or at least thinking about eating?) they're relaxing on the floor beside my desk. I definitely think that helps keep my creativity flowing–thinking about what they might do next, or what they're dreaming about, and looking down to see them there right there at my feet (bare feet in the summer, slippers in the fall/winter. ahhhh another perk of working from home!).
Recently, Orvis wanted to be sure the dogs had a comfy place to rest, and since they had a new dog bed that needed testing, they sent us one to try out. Petey volunteered for the assignment. While I try to keep you posted mostly about what's going on with the books, and how the dogs are doing, and other exciting tips and tidbits, I occasionally review a product, if we really like it and think it will be useful to you. Here is my honest review.
The Orvis Comfortfill Eco dog bed is sturdy, well-made, and attractive. I've perused the Orvis catalog and visited the Orvis factory outlet in Manchester, Vermont in the past, and have seen firsthand that this is a quality brand. I really like the rustic, simple feel of the design. The slate gray color goes with any style and decor. We have a very casual farmhouse style, and I have a very busy, messy office, and the Orvis bed looked absolutely perfect anywhere.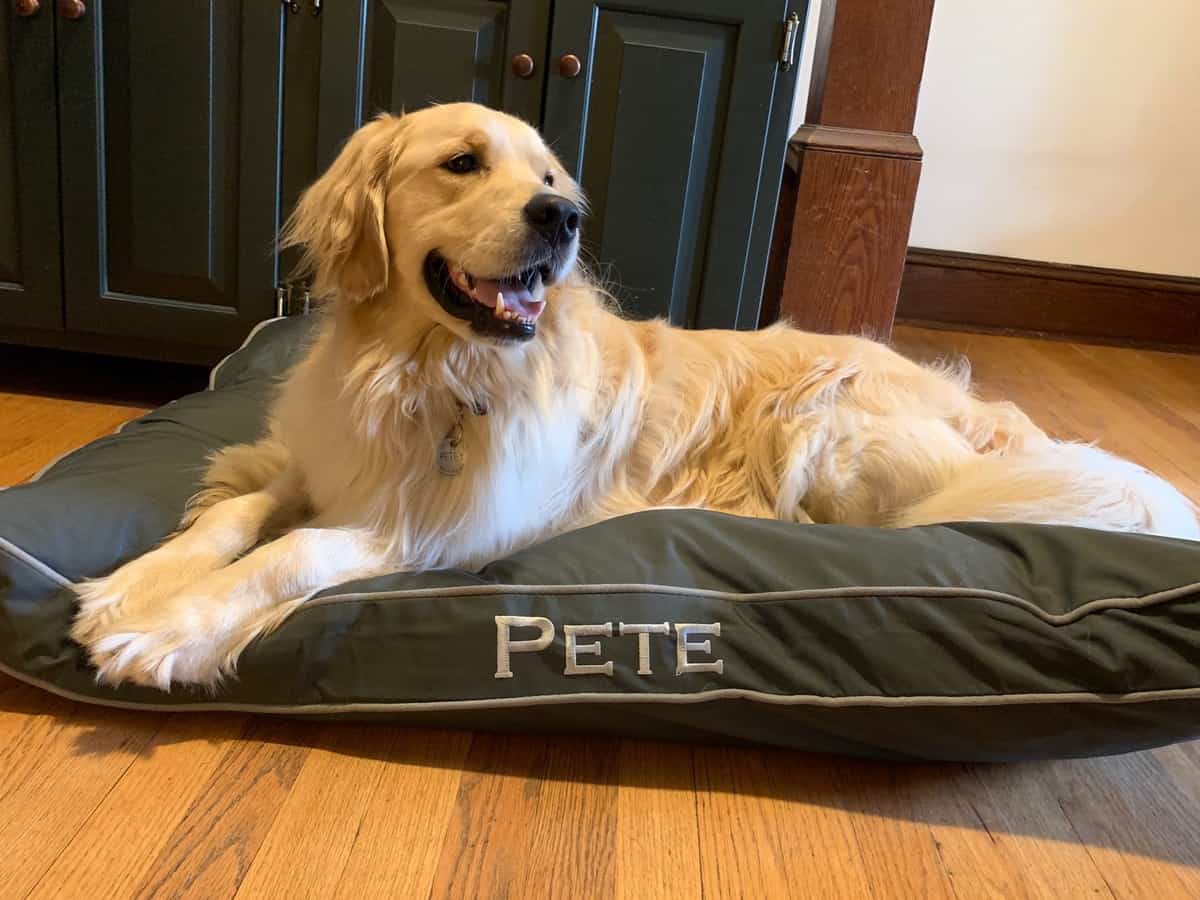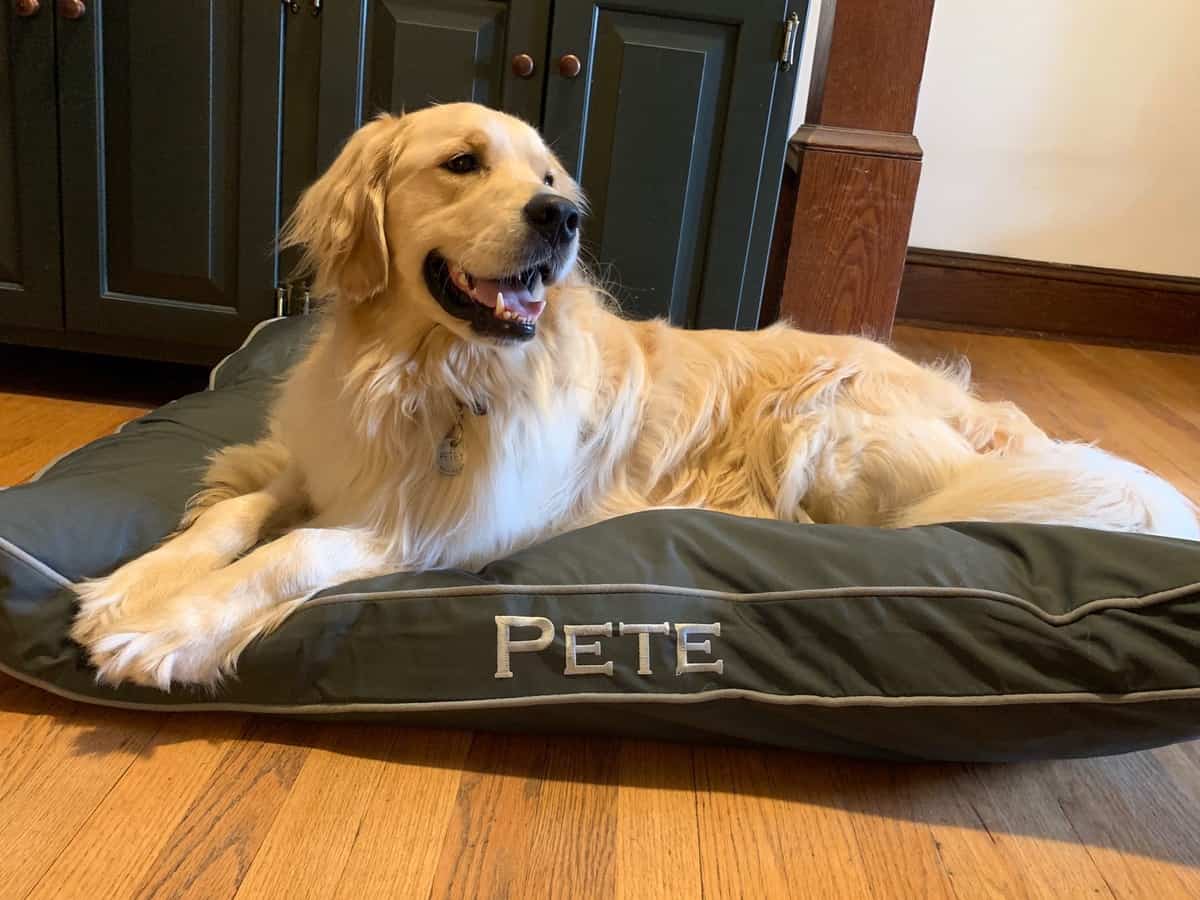 The bed is stuffed with 100% recycled plastic water bottles, which is great for the environment. Now, what does that feel like, you might wonder? Well, it's surprisingly soft, almost like feathers. This isn't a hard foam, but it's also not so squishy that it will get lumpy and messy. I know it will feel good on his joints after a long romp outside. And the zippered cover means I can wash it whenever it gets muddy–a definite plus. And Orvis even personalized it with his name embroidered on the side!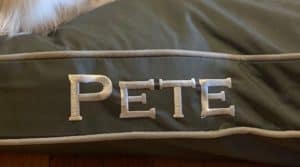 But the proof is in the Petey–does he like it? Will he willingly go to it, or leave it sitting there on the floor while he stretches out on the couch? It turns out that Pete really loves relaxing and sleeping on this bed. He seems to love the feel of it, as I often see him rolling on it or rubbing his face against it. He plays on it, even when I'm not in the room. How do I know? Because when I return to the room, I find this:
So there you have it, a successful product testing. Pete and I recommend the Orvis Comfortfill-Eco dog bed to all our friends. And don't worry about Ernest, Pete said he'd share! (Do you believe him?)
FULL DISCLOSURE: We were provided one large Orvis Comfortfill Eco bed, in exchange for our honest review. This in no way influenced my opinion. Opinions expressed here are 100% my own.