Do you like to curl up with a great book or magazine, and relax? My dog Petey does! Here he is curling up with the new issue of Simply Pets magazine.
You're going to find a lot of great stories in Simply Pets, and guess what else? Petey wants to be sure that you know that there's a wonderful book review on The Dog in the Dentist Chair featured in the magazine, too!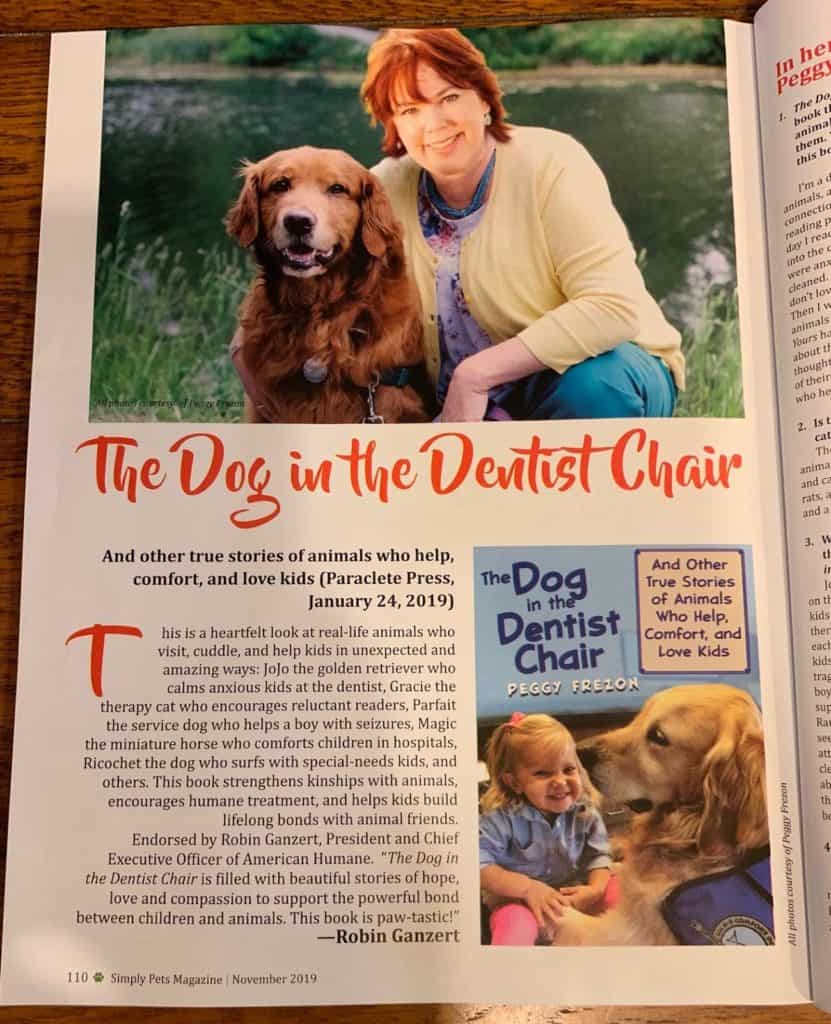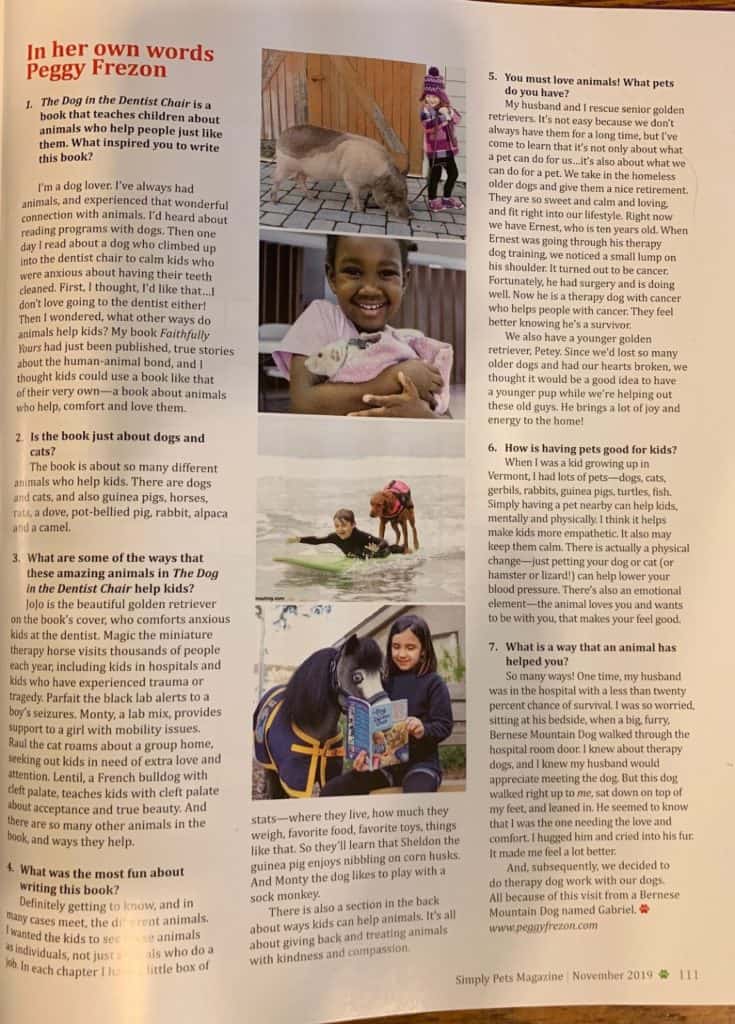 I'd say we're in good company…don't miss the rest of the list of inspiring animal books, movies and music, too. Simply Pets magazine is a great lifestyle magazine for people who love pets and animals, chock full of  helpful tips, great stories and positive news. The magazine can be found in retail stores near you, Barnes and Noble bookstores, and by subscription, print and digitally.