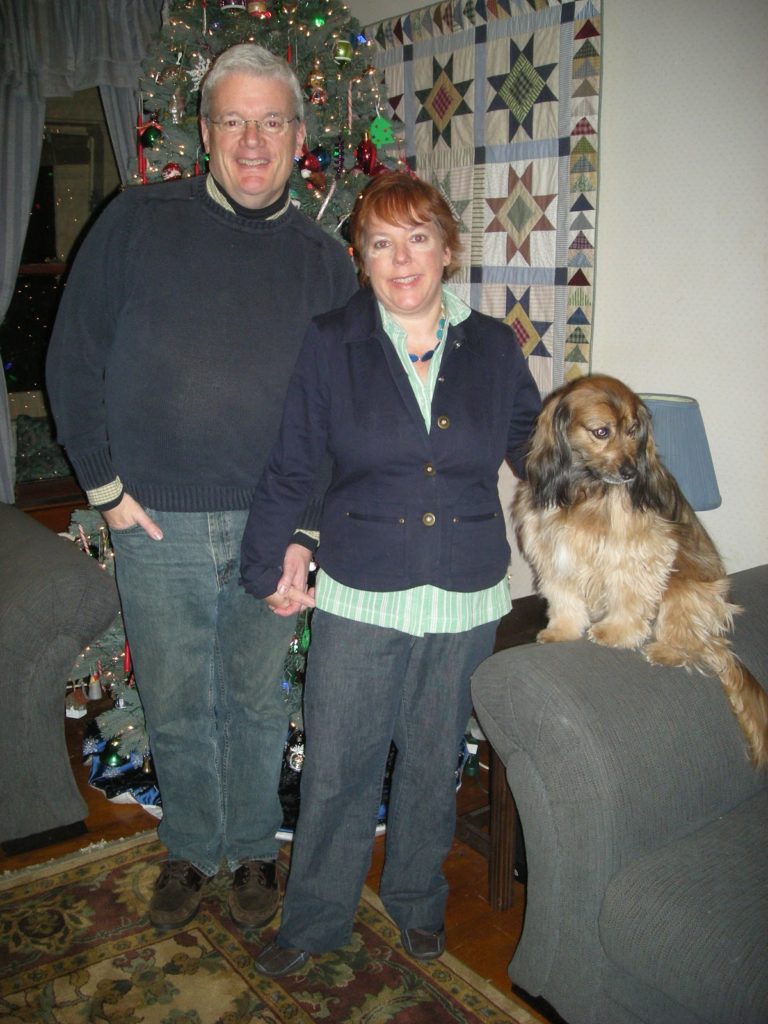 Kelly's included in a family portrait.
Some days it is so busy, all I can find time to do is take the dogs out for their walks, pat them on the head, and toss their food into their bowls. What I really want to do is to spend more time with them that is meaningful and fun for us all. Pets are part of the family.
One thing that helps is involving the dogs more in our weekend activities. Going to the park together now replaces going out the the movies or spending too long (and too much money) shopping at the mall. Last month and this month, along with Kol's Notes, we've been been running the 2nd annual K9Kamp, a fun fitness/blogging event! At K9kamp we jump, run, walk, crawl under obstacles and get fit together with our furry friends (there's even a cat!)
There are so many ways our pets share–and enrich–our lives. Even relaxing outside in the sun and reading a book is so much better with Kelly and Brooks curled up at my feet.
My first book Dieting with my Dog shares about how Kelly enriched my life by becoming my diet partner. And my new book Heart to Heart, Hand in Paw shares about how dogs, cats, and even goats, sheep, chickens and more helped a Vermont woman heal from her past hurts, feel loved and accepted and learn important lessons about life and faith.
What ways have you found to involve your pets in everyday activities? What are some times when you feel especially close and bonded to your pets?
**Don't forget, there's still time to enter k9kamp drawing for lots of great prizes including copies of Dieting with my Dog and other great books about dogs, health and fitness. Also there are lots of toys you can use to play with and bond with your dog…..leashes, collars and harnesses for bonding together while taking enjoyable walks…and lots more! Only 2 more weeks to enter, and DOZENS of prizes to give away!