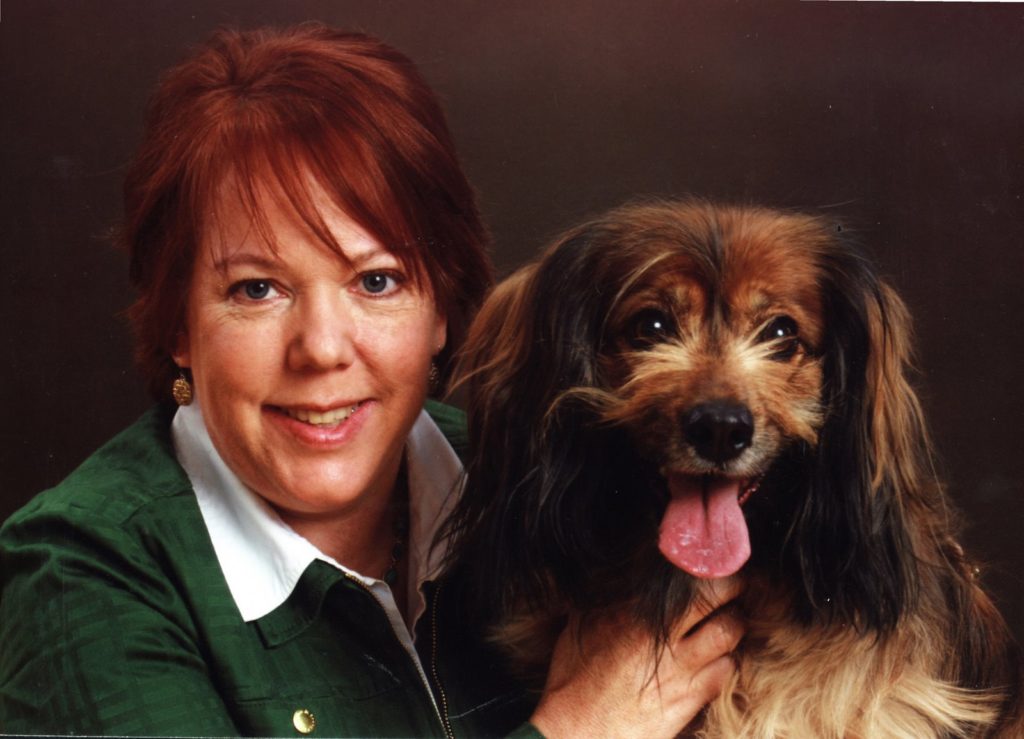 We needed some publicity shots for a new pet column I'm writing, so Kelly and I ventured to the portrait studio Saturday. Kelly is good with people, but she does get a bit overexcited in new or crowded situations. Perhaps not too wisely, I chose a photo studio in the mall, mainly because I had a coupon. Kelly walked eagerly down the crowded halls (not so wise decision #2, I scheduled the shoot for a busy Saturday afternoon!) and climbed the slippery steps to the second level.
Fortunately the studio was not too busy and we got a nice, quiet room in the back. Kelly didn't mind getting her picture taken, but she wasn't real cooperative about posing. Also, after about 2 minutes, she was so excited/tired/stressed her tongue hung out. A dog with a tongue hanging out is cute, but I would have liked more than one shot with it back in! I guess in the future, I'd arrive earlier in the hopes that she'd have more time to relax before the actual shoot.
The photographer was more than willing to take any shots we wanted. We only got one shot of Kelly alone, since we needed us together for the column, but if I'd been thinking I would have asked for more of her alone. The one we got is unique, but not as cute as she can be. I'll post it next time.
Tip of the Tail: Bring a prop or something special to a photo shoot to let your personality shine through.