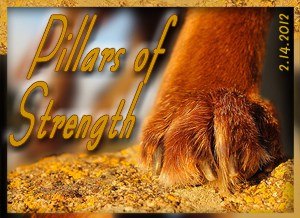 K is a very special dog belonging to KB, of Romping and Rolling in the Rockies. The photography on this site is so beautiful. KB posts videos and pictures of bears, mountain lions, bobcats, coyotes, elk, and some of the most amazing mountain views. I especially like this shot below.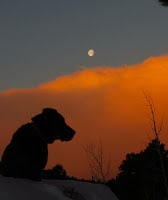 Romping and Rolling in the Rockies
I know! It's like a painting.
KB's dog K is facing some very challenging health issues and has her next round of chemotherapy on Friday, February 17. I know this is a difficult time when a pet or loved one is ill. I understand the worry and stress and even the helplessness KB must feel. I am honored to be part of Pillars of Strength for K, and I hope this post will help them to feel surrounded by love and hope.
KB, during this time I am praying for you for strength as you have to watch your beloved pet be ill and undergo treatment. I pray for K's veterinarians to find the right treatments. And I pray for beautiful K, for a strong will and that K be restored to health.
Please know that during this time you are supported by so many who are sending you caring thoughts and prayers. Please get well soon, K.