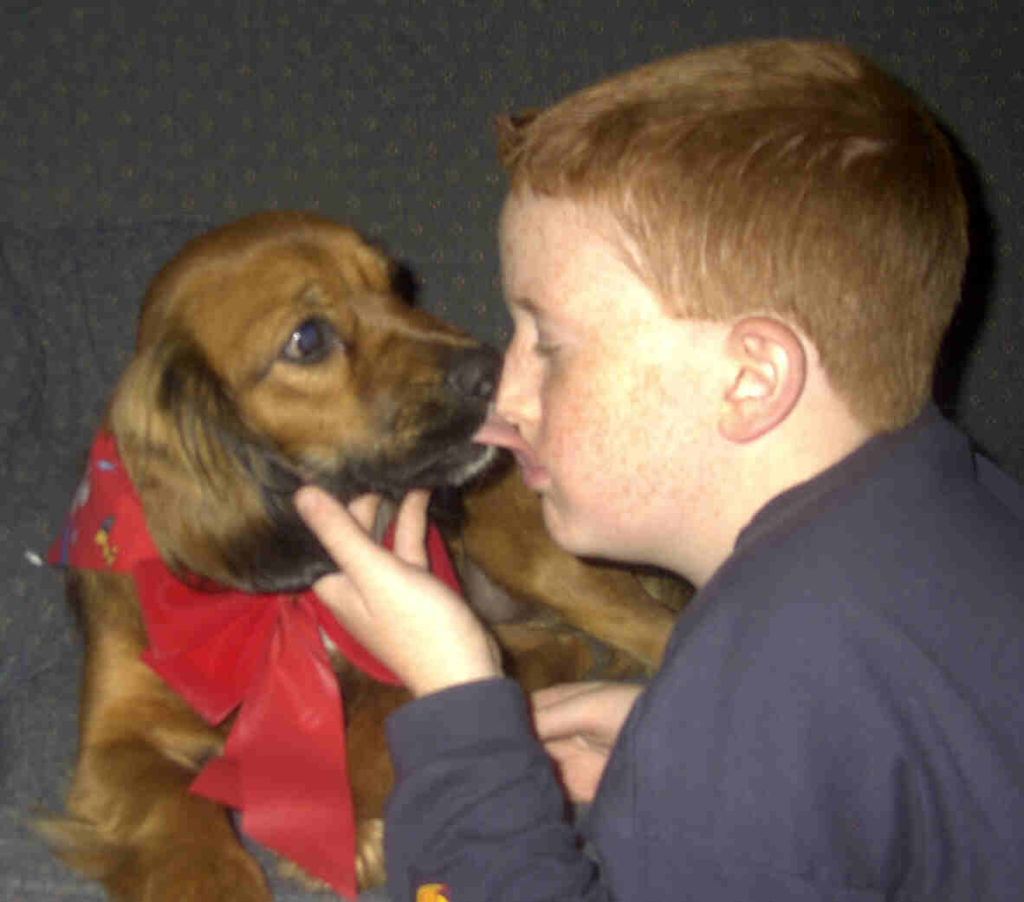 This is Kelly when she came to our house, Christmas Eve 2002. She looked a bit worried, but she still liked to give my son, then 12, a Christmas kiss.
Last time, I talked about including your dogs in photo Christmas cards. In this post I'll talk about presents. Do you buy your dog Christmas gifts? Of course you do! Look at those big, pleading eyes and even contemplate otherwise.
We've always wrapped a few gifts for the dog. Before kids, we even filled a stocking for our Dalmatian. My grandfather used to wrap individual Milkbones for his black lab, Dinah. He'd settle them among the branches of the beautiful, decorated Christmas tree. Dinah never bothered the tree to reach her goodies, but for some dogs this could be a disastrous suggestion.
We usually select a new toy for Kelly. Just as with little kids, sometimes the toy is a hit, and sometimes the packaging is much more appealing. Although she loves stuffed toys, I've stopped buying them because she has even the most durable ones unstuffed and de-squeaked in a matter of seconds, and I'm left cleaning fuzz for hours. (Amazing how much stuffing fuzz can come out of one little toy.) Her favorite toy is still a tennis ball.
What do you plan on getting your dog for Christmas?
Tail's End: A great gift for your dog can be anything from a fancy new toy, to a special outing at the park. (Kelly says a little Snausage never hurt, too.)