Cinnamon was my toy tester for Friskies Pull 'n Play.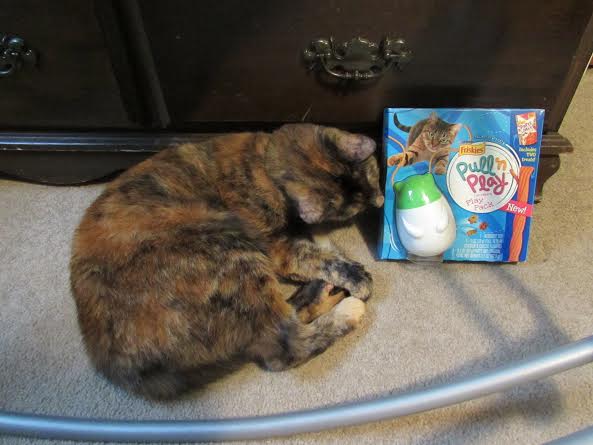 The
Pull n Play
combines a wobbly cat toy with tender
edible strings and treats, giving playtime a delicious ending.
The toy comes with
Party Mix treats and Chicken and Cheese flavored Pull 'n Play strings.
Simply add the treats to
the center opening, and insert yummy Pull 'n Play Strings in the ears of
this cat shaped toy and watch your cat bat, pounce and play with their
new rewarding treat dispenser. As you can see, Cinnamon was curious about the toy…especially the treats!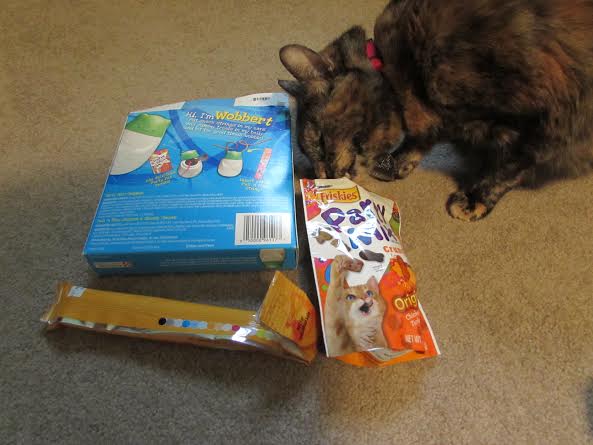 When assembled, your cat can bat at the strings, and then enjoy the edible treat! Cinnamon didn't figure out she could eat the strings, but it may be something she will figure out as time goes on.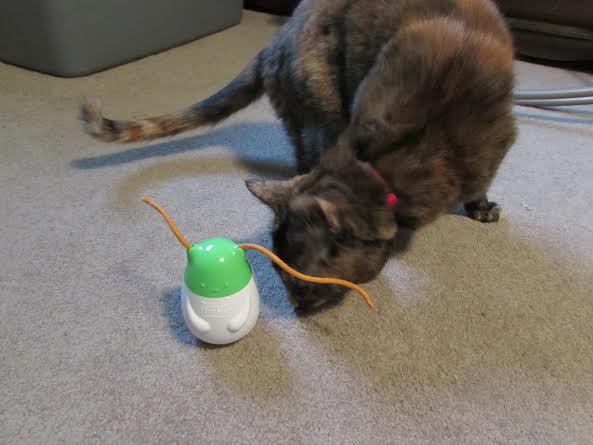 I think any cat would love this toy because of the way it wobbles, and the treats keep cats interested.
Full disclosure: Chewy.com provided us with one Pull 'n Play Pack in exchange for our honest review. This in no way influenced my opinion. Opinions expressed here are 100% my own.