Do you read him in a tree?
Do you read him by the sea?
Do you read him with your pet?
Do you read him at the vet?
Yes, I'm talking about Dr. Seuss–because his new book, What Pet Should I Get? just came out.
My husband, being a huge Dr. Seuss fan and pet lover, ordered the book right away.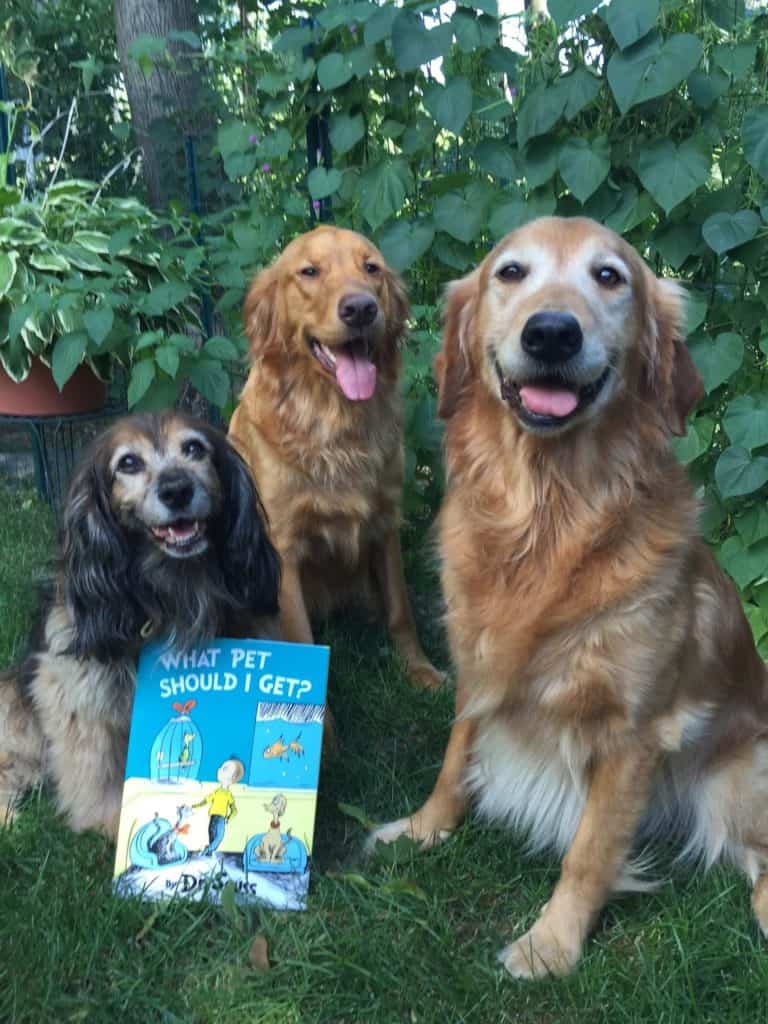 Kelly, Zeke and Ike say decidedly, "Dog!"
Will he read it to granddaughter Grace?
or keep it in a hiding place?
Can he read it with a straight face?
And will it win the Best Book race?
The cover shows a boy looking at a cat, dog, bird and goldfish. Inside are the typical verses as a brother and sister look over their choices.
"The cat?
Or the dog?
The kitten?
The pup?
Oh, boy! It is something to make a mind up."
They even consider a tall feathery-footed bird with a star on it's belly, and a huge long-tailed striped Yent that sleeps in a tent.
But the most interesting thing about the book is the end note from the publishers.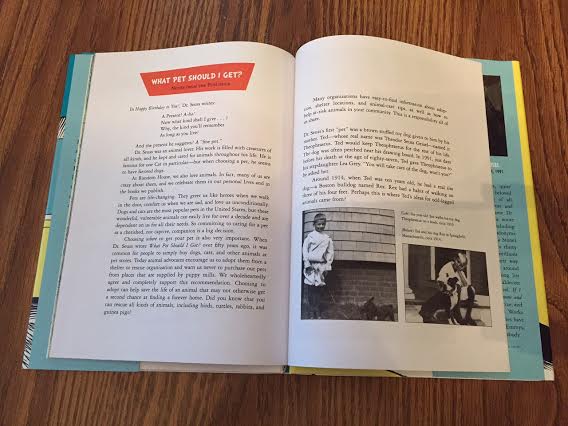 They wrote "at Random House, we also love pets" and went on to say that fifty years ago, when Theodor Geisel aka Dr. Seuss wrote his book, it was common for people to buy dogs, cats and other animals at pet stores. The publisher recommends finding pets from shelters and rescue organizations and warns us never to purchase pets from places that are supplied by puppy mills. Helping at-risk animals is "a responsibility all of us share."
As the publishers say, back fifty years ago no one would have thought twice about a Dr. Seuss book where two kids go into a pet store to buy a pet. I am grateful that Random House took the opportunity to spread the word about rescue groups, and especially the dangers of puppy mills.
The best part of the book, in fact is the back of the book. Complete
with interesting information about Dr. Seuss's favorite pets, including
photos of him and his bulldog Rex, and Irish Setter Cluny. There is also
interesting information on how the publisher and illustrator chose to
polish the unfinished manuscript, with careful attention to how they
believed Geisel would have wanted it done.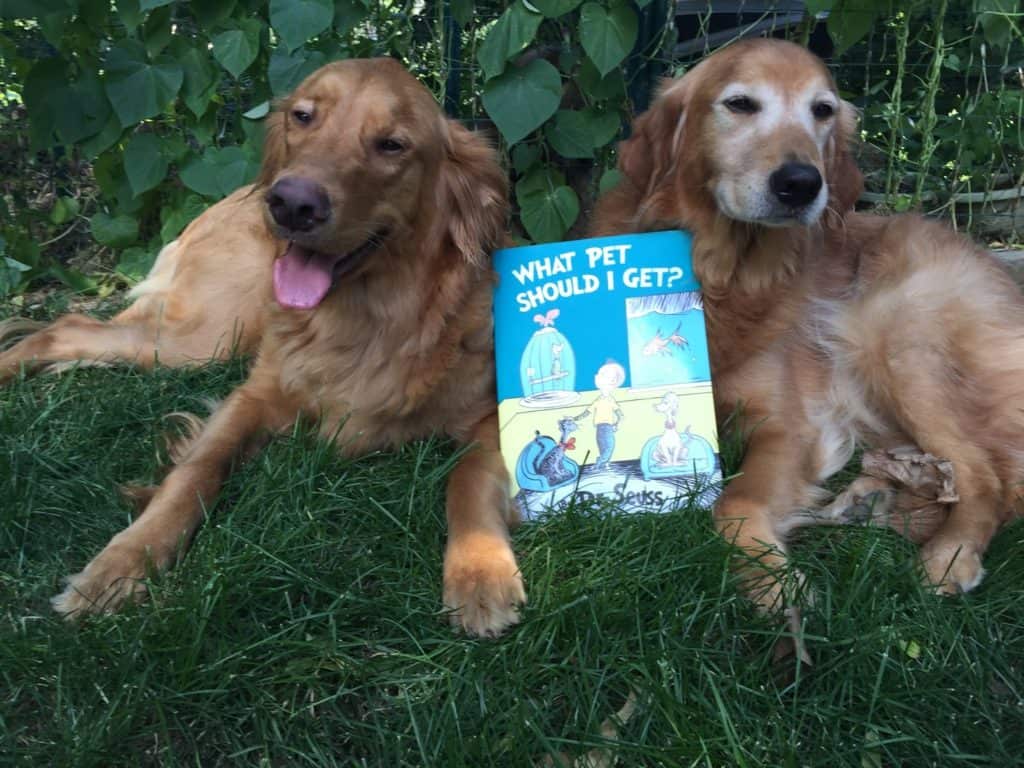 "Perhaps a golden retriever?" suggests Zeke and Ike.
Which Dr. Seuss book is your favorite?