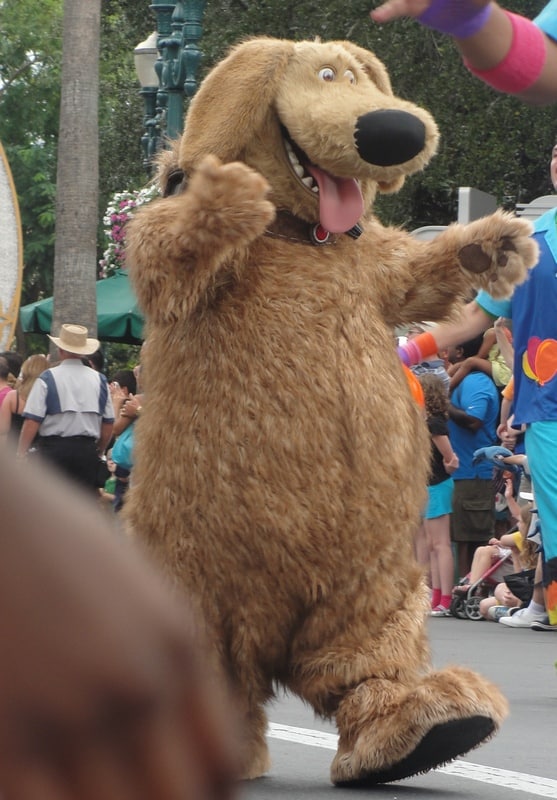 Doug: "SQUIRREL!!"
Pawing through the Alphabet
I was going to write about Something Wagging Train Your Dog Month Challenge, and discuss my training results here. My challenge was to work on Kelly's mailman aversion. Due to unforeseen circumstances, however, I was unable to spend as much time working with her as desired, and have no results to share with you. Yea, great blog post, telling you what I WAS going to write about!
Instead, today I am going to talk about squirrels!
This is our squirrel, Fat Fat Fatty. Here is how he gets to the good stuff.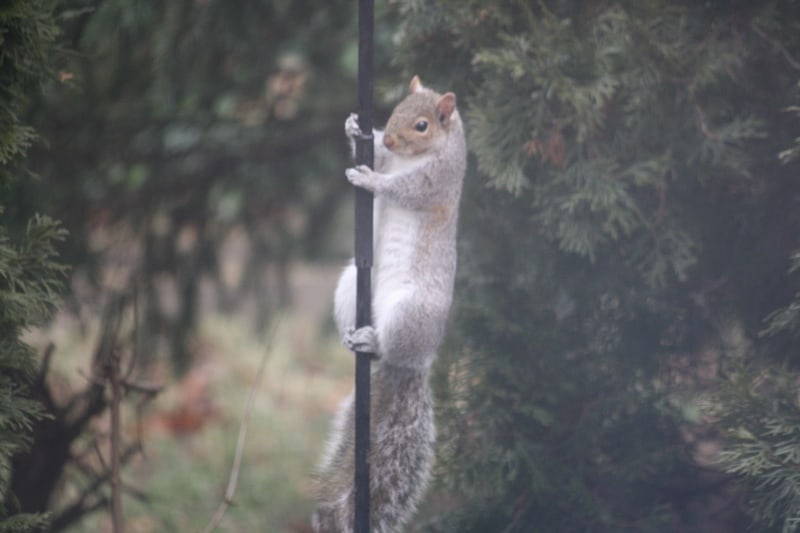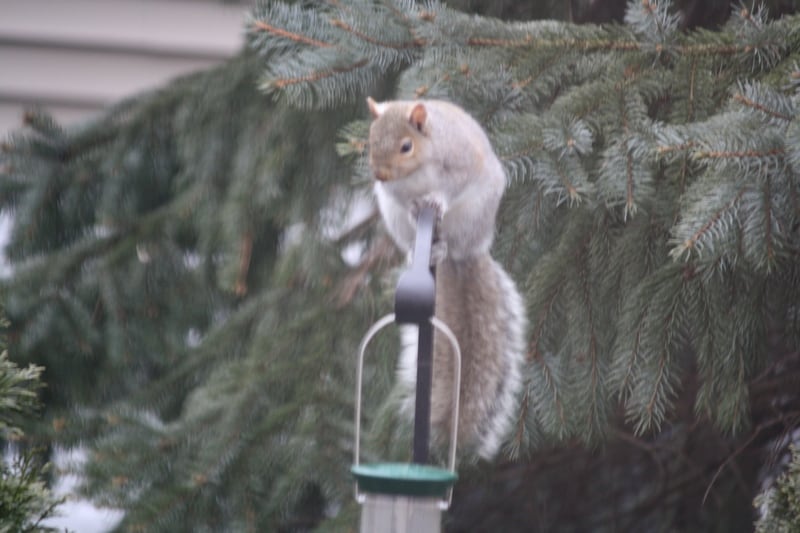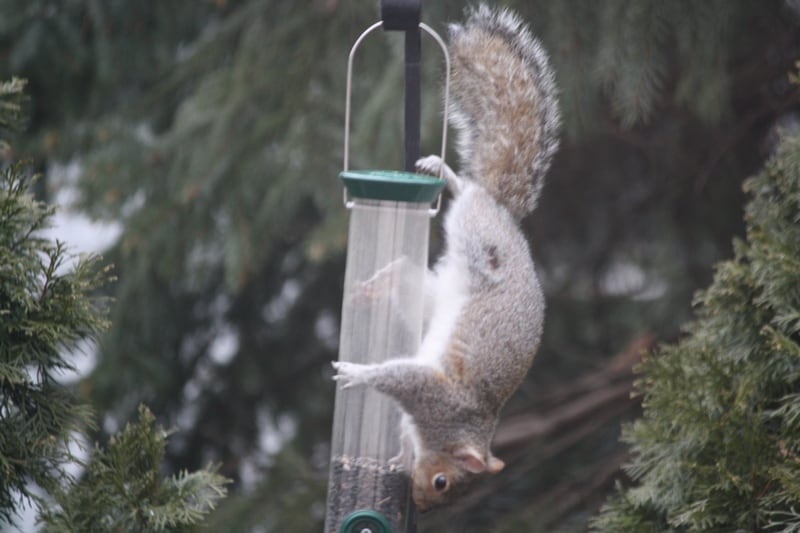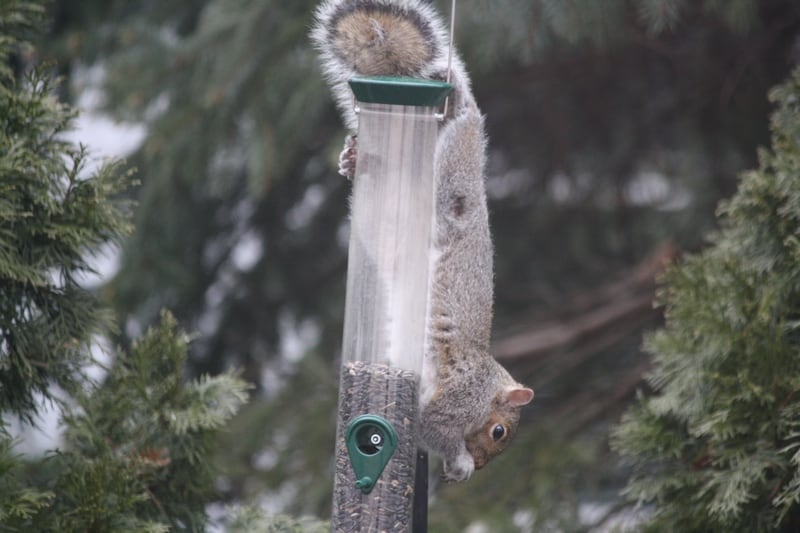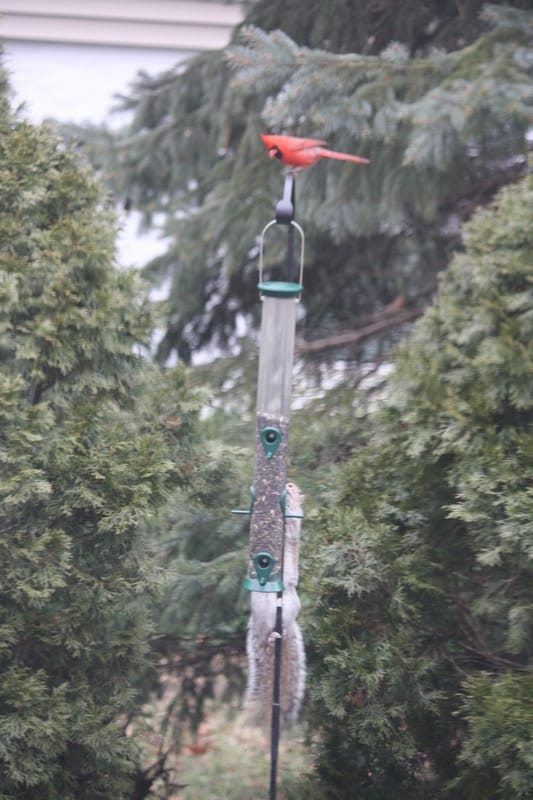 How does your dog or cat react to squirrels? What about you? Do you like squirrels, or consider them pests who eat all your birdseed? Has your pet ever had an up close and personal encounter with a squirrel?