Do you get a stocking for your dog?
We do!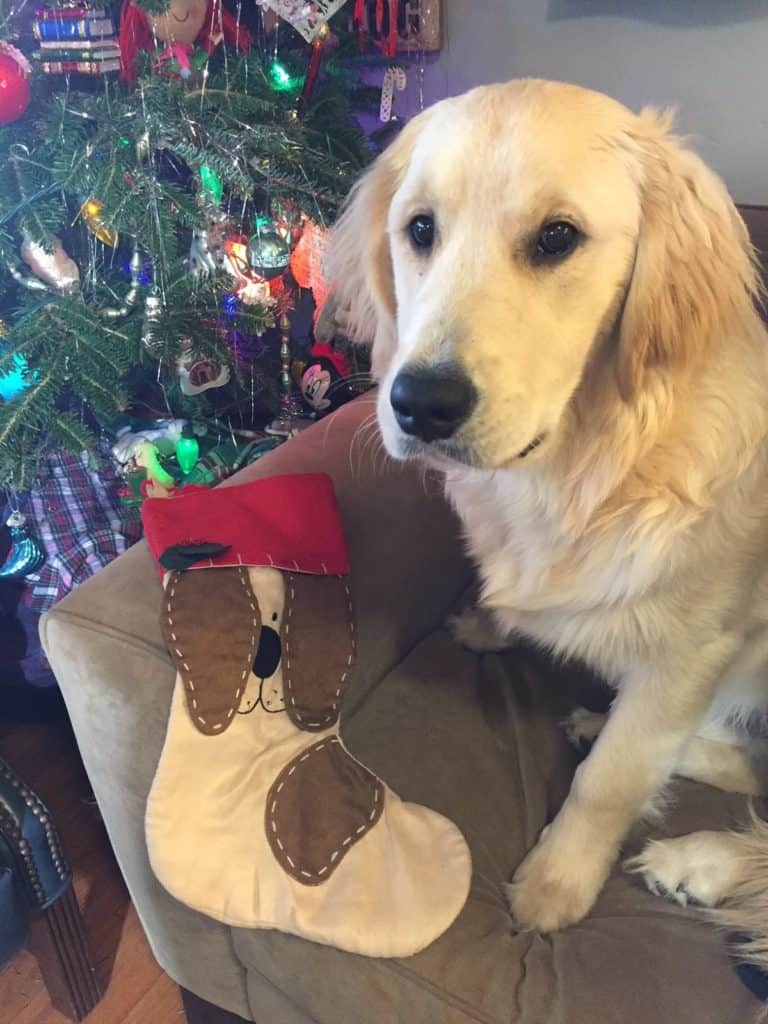 What do you think of this one?
I couldn't resist this one for Ernest and Pete!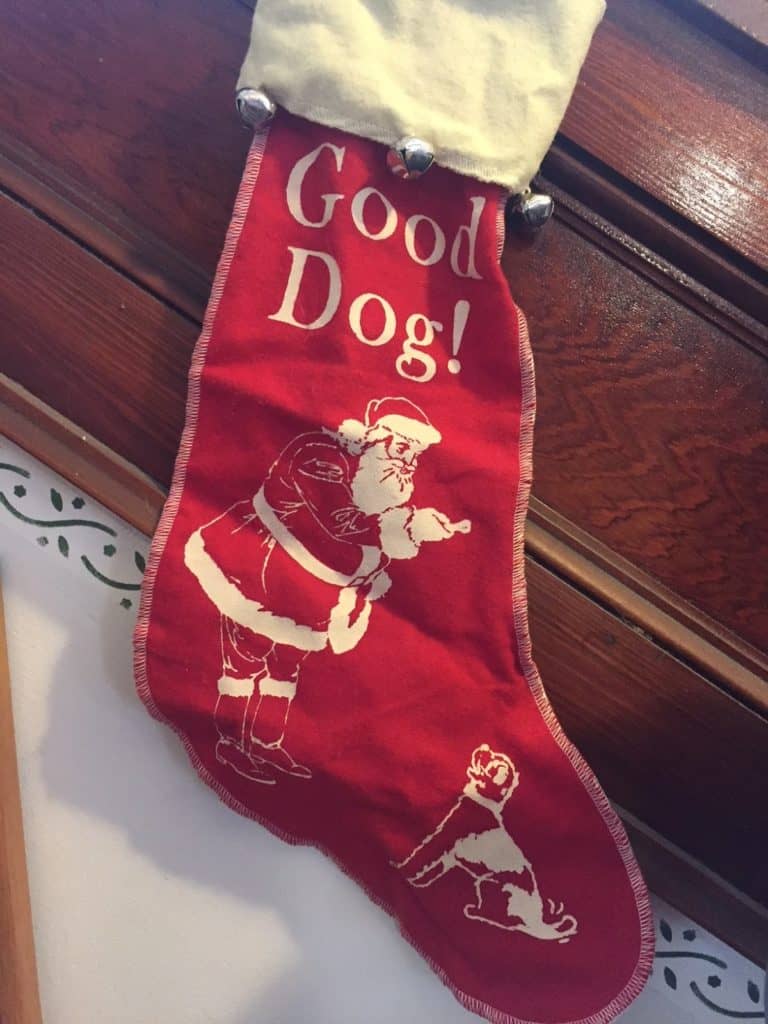 Perfect for any good dog!
As a Chewy Influencer, we were excited to receive a sample of Blue Buffalo Santa Snacks. I thought they make the perfect stocking stuffer for Ernest and Pete.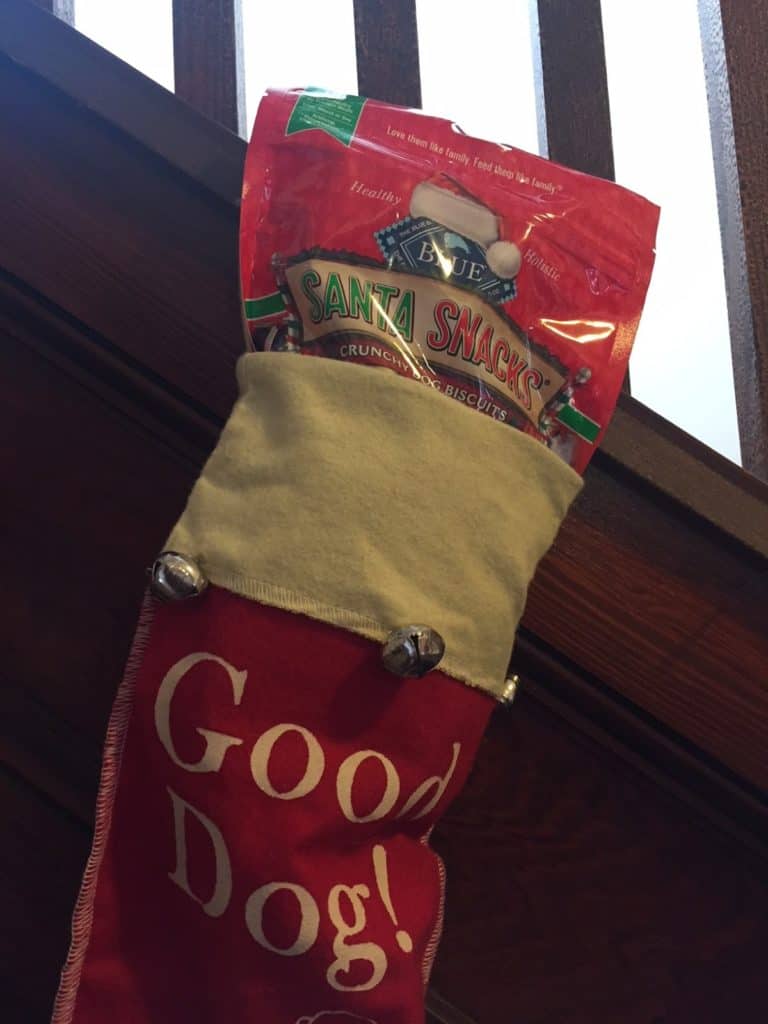 Good doggy treats!
These Kringle cookies are baked with oatmeal and cinnamon, barley, carrots, pumpkin and flaxseed. There's no corn, wheat or soy. No chicken or poultry either–perfect for pets prone to food allergies. Ernest and Petey give them a five jingle bell rating!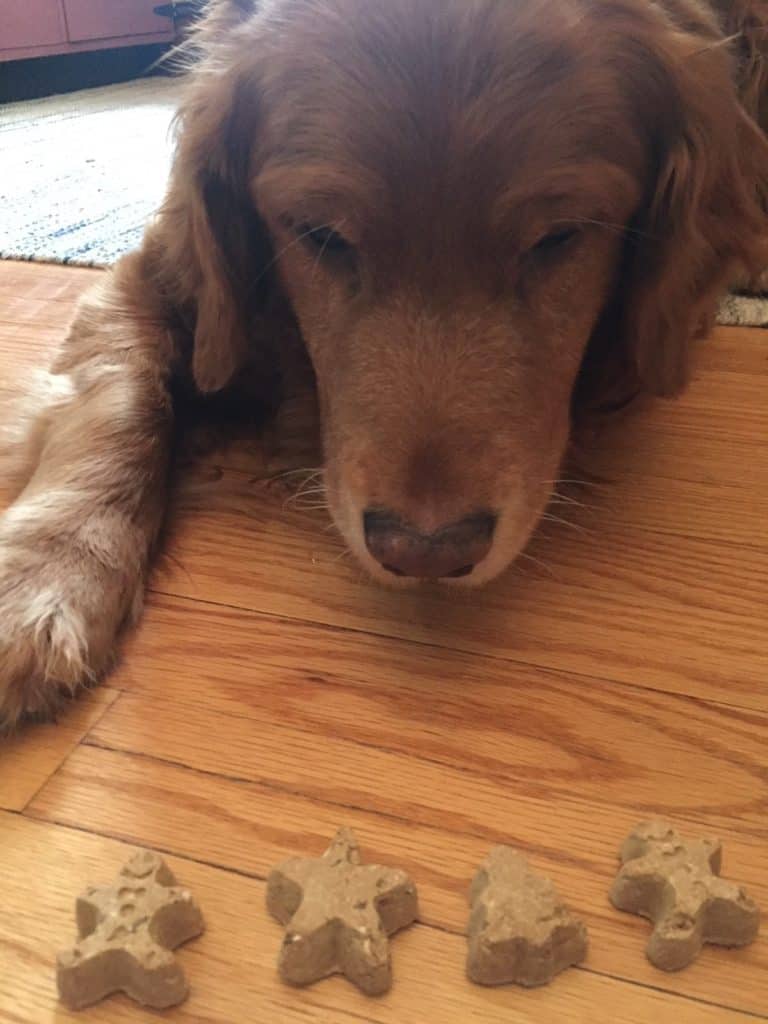 Okay, can I eat them NOW?!
Has your dog been a Good Dog? Stuff his stocking with Blue Buffalo Santa Snacks!
Full Disclosure: We were provided with one 8 oz. bag of Blue Buffalo Santa Snacks for our honest review. This in no way influenced my opinion. Opinions expressed here are 100% my own.
#ChewyInfluencer