How do you share the holiday season with your pet? Here are some ideas.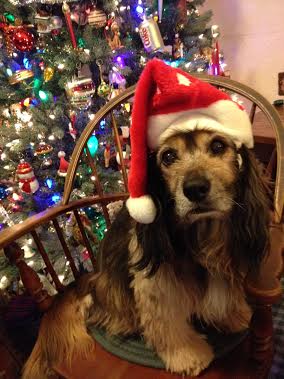 Kelly loved to be photographed by the tree.
(*This post contains affiliate links. I only include links to products I think you'll love!)
1. Dress them up for a picture
My dogs aren't into wearing Christmas sweaters or fleece pajamas, but they will tolerate a hat or sweater long enough to get a photo. I also like putting them in headbands with reindeer antlers or holiday lights. When Ernest goes out to do therapy dogs, the kids love it when he's wearing a necktie, hat or his blinking Christmas lights necklace. Do you like to dress your pet up in a special coat or hat for the holidays?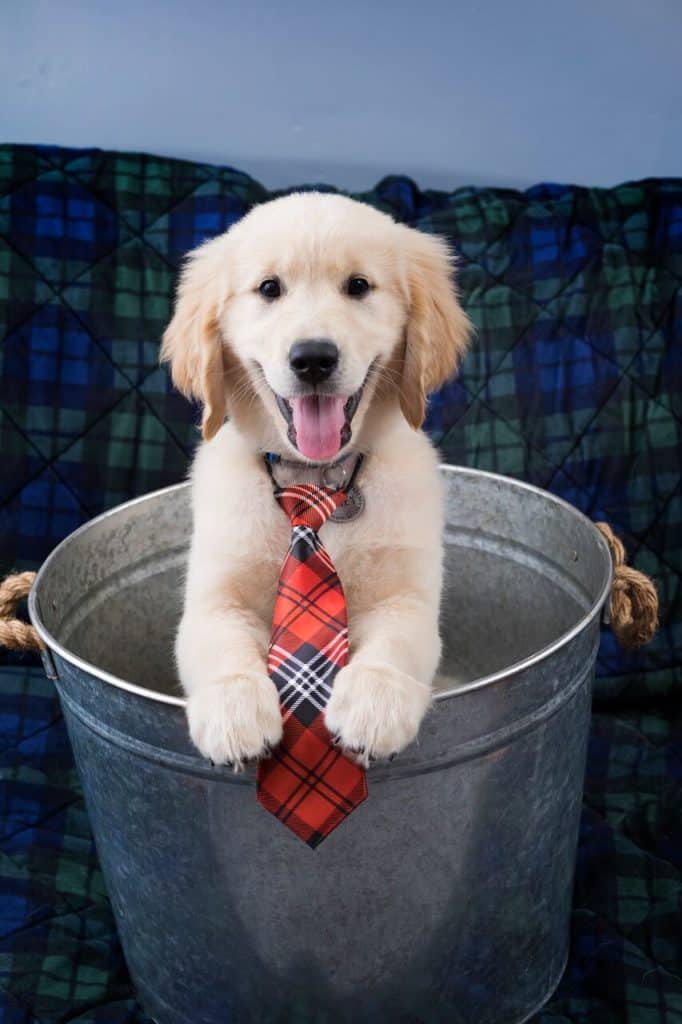 Petey posed for this photo in his Christmas necktie.
2. Make them a stocking
Do you make your dogs a stocking? I love making stockings for every member of the family, and the dogs are part of the family too! I fill my own, but some stockings, like this cat toy stocking, even come pre-filled. What do you put in your dogs' stockings?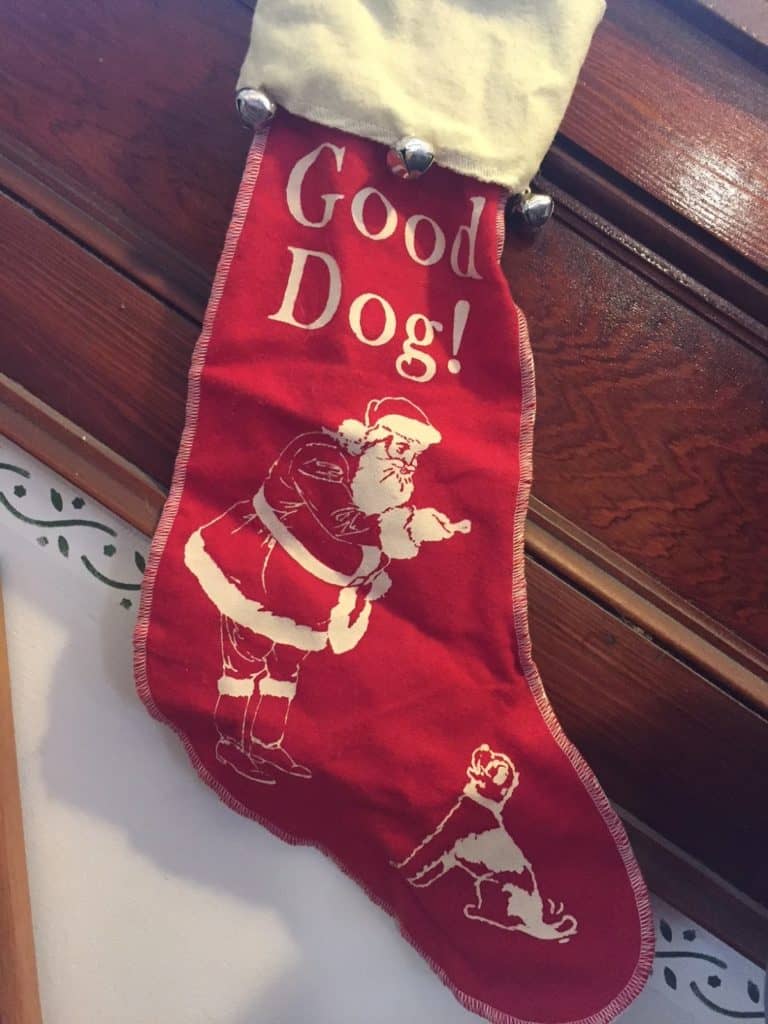 Petey and Ernest have been good dogs this year. Have yours?
3. Get them a Gift
We always buy gifts for the dogs too. For Pete this year it's an extra large Nylabone. For Ernest it's this cool soda can toy! I like these All Kind fetch toys, and maybe Petey needs this Planet Dog "naughty" eco-friendly bone. What are you getting for your pets this year?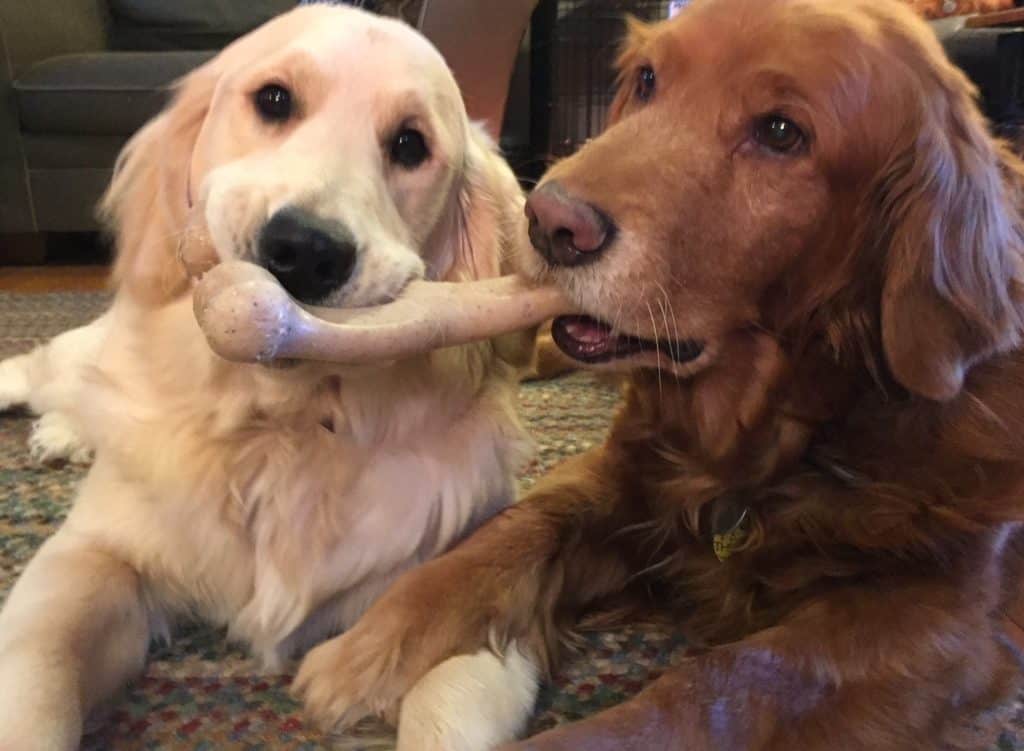 Sharing is always nice.
4. Treat them to special food
Special holiday-themed food always makes me happy. For the dogs, you can get pumpkin pie, peppermint and gingerbread flavors, and treats shaped like trees and stars, or little vanilla snowflakes. There's even Instant Eggnog for cats and dogs! What special treats do your pets like?
Share with us in the comments anything you like to do to make your pet's holiday happy!