I'm joining Tasty Tuesday today, with something really tasty…new treats for dogs from Orijen. Chewy.com asked us if we'd like to review these treats…and Kelly said yes yes yes for woof's sake!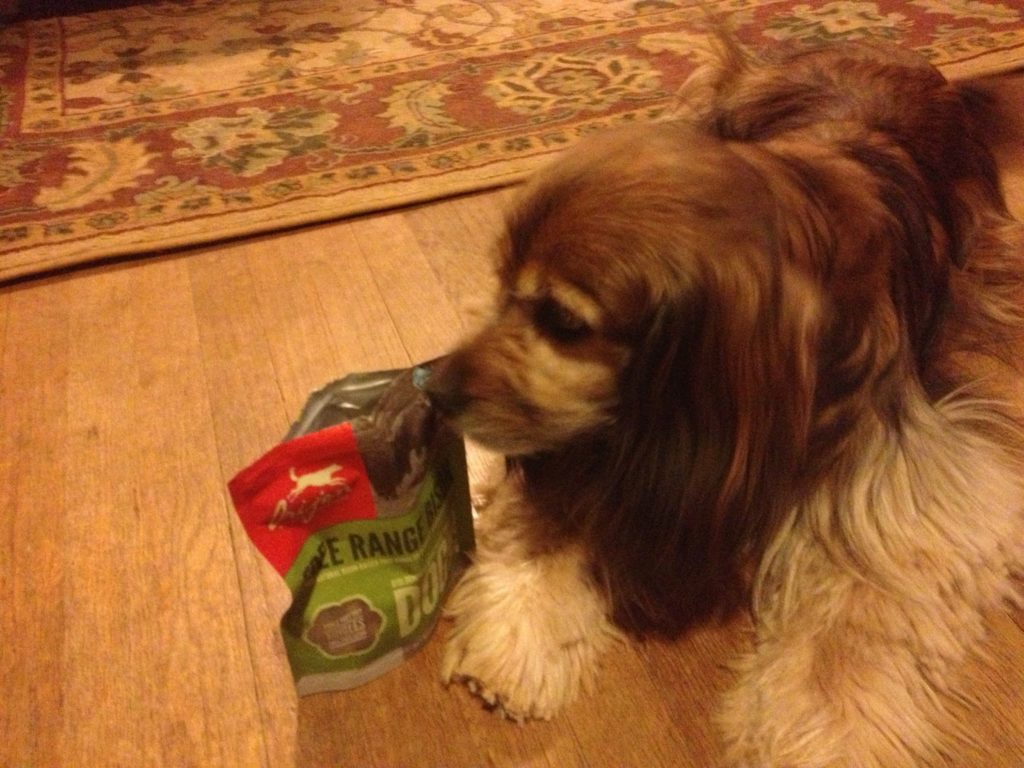 We were asked to choose from Orijen's new Freeze Dried treats including options such as beef, duck, boar, lamb and more. We chose bison. The ingredients are:
Bison liver
Boneless bison
Bison tripe
That's it! Sounds healthy, doesn't it?
Chewy shipped the treats right over with lightning speed.
Orijen freeze dried treats are never frozen and never exposed to heat or chemicals. The ingredients are processed under the highest food safety standards. These treats are great for pets who may have allergies or other issues and are looking for a treat with a single ingredient…or just about any treat.
Kelly loved Orijen Freeze Dried Bison Treats! Because they are quality ingredients made in a quality company, I give them an A plus. Because they taste great, Kelly gives them four paws up! (You can get all varieties on chewy.com too!)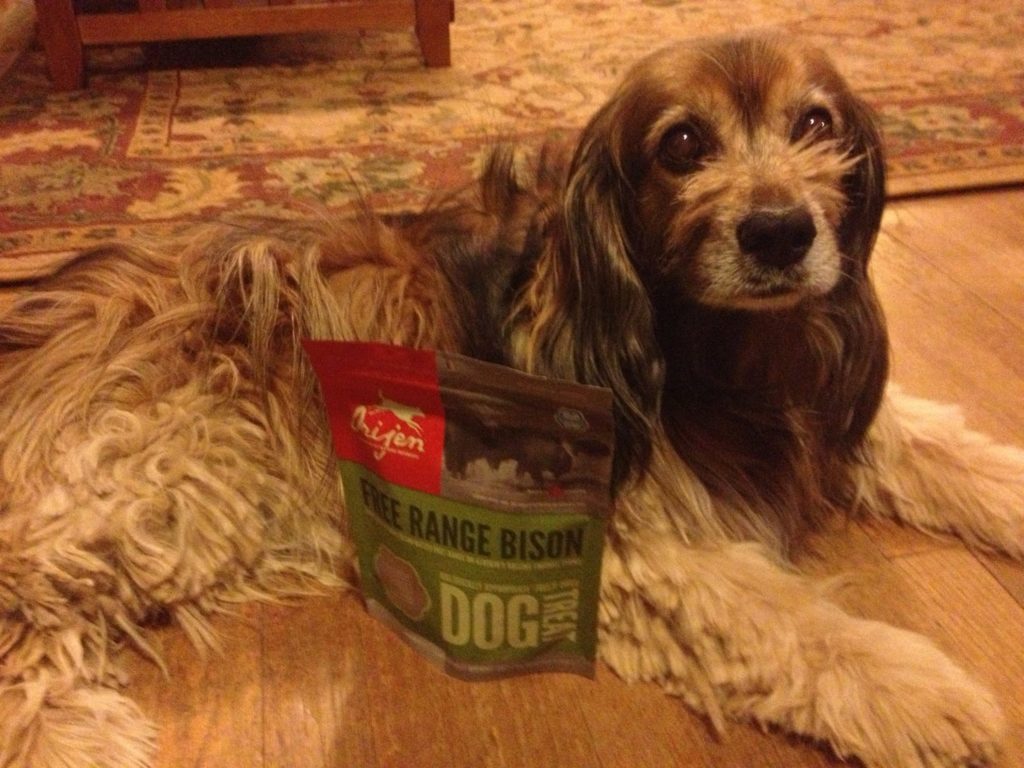 *Full Disclosure: We were provided with a free small bag of Orijen Free Range Bison Freeze Dried Dog Treats to review. This did not affect our review, and the opinions expressed here are 100% my own.
Want more, pawsitive pet tips, good news, and special bonuses? Content not already on the blog? Subscribe to my free newsletter. Kelly and I can't wait to see you there!