As a #ChewyInfluencer, Kelly and Ike get the opportunity to sample a treat or toy each month, and we report back to you what we think. This month, Miss Sydney sent us an awesome bag of Nutro Crunchy Treats.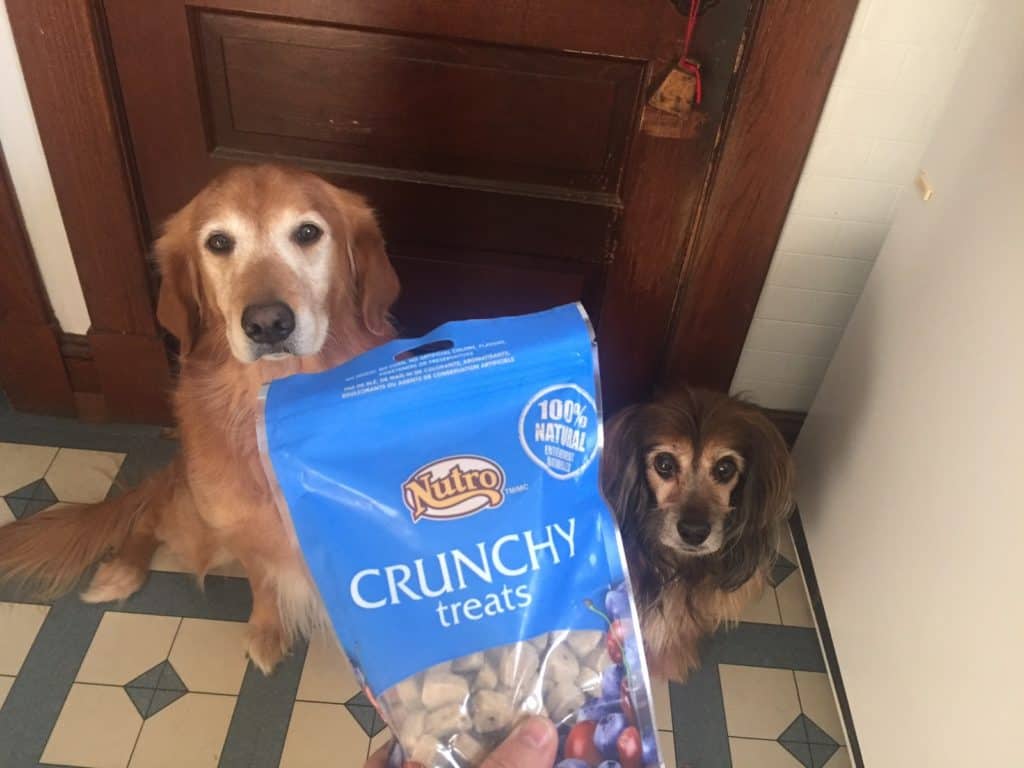 I'd been looking for just the right cookie to treat my dogs, without giving them too many calories. Because Kelly is strong-willed and refused to come in from the back yard when I called, I got into the habit of giving her a small treat every time she came inside. This has been going on for more than a decade, and of course Ike expects a treat too. When I open the back door, they run inside, sit in front of the treat jar, and look up at me patiently.
I need a small cookie that is big enough for Ike, but not so much that I'm going to make either dog fat. I also prefer crunchy treats for this job, since I like to keep them in a big jar on the counter, and soft treats would dry out.
Nutro Crunchy treats turn out to be just the ticket! They are healthy, no wheat, (which is great for Ike's allergies), 100% natural, and made with fruits and vegetables. We got mixed berry flavor. My dogs love the taste, and they are only 6 calories per treat. Although it may seem silly to treat them just for walking in the door, this way I don't feel guilty for piling on extra unhealthy calories.
*Full Disclosure: We were provided one 10 oz bag of Nutro crunchy treats in exchange for my honest review. Opinions expressed here are 100% my own.
We're excited to join the first Chewy.com Blog Hop, hosted by Golden Woofs and Oz the Terrier. If you're interested in pet product reviews, check out the links here: