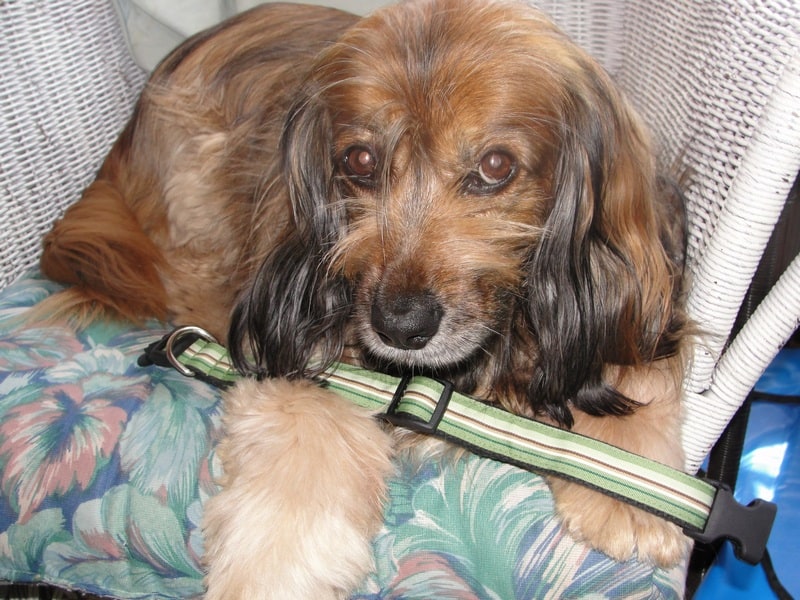 Pet bloggers are the best! The other day I posted a picture of Kelly that showed off a tag hanging from her collar. Well, Karen Friesecke from Doggie Sylish noticed the picture, and thought that Kelly's collar was a bit rough around the edges. And that just wouldn't do for a posh pup like Kelly. A few days later we received a beautiful, brand new collar in the mail!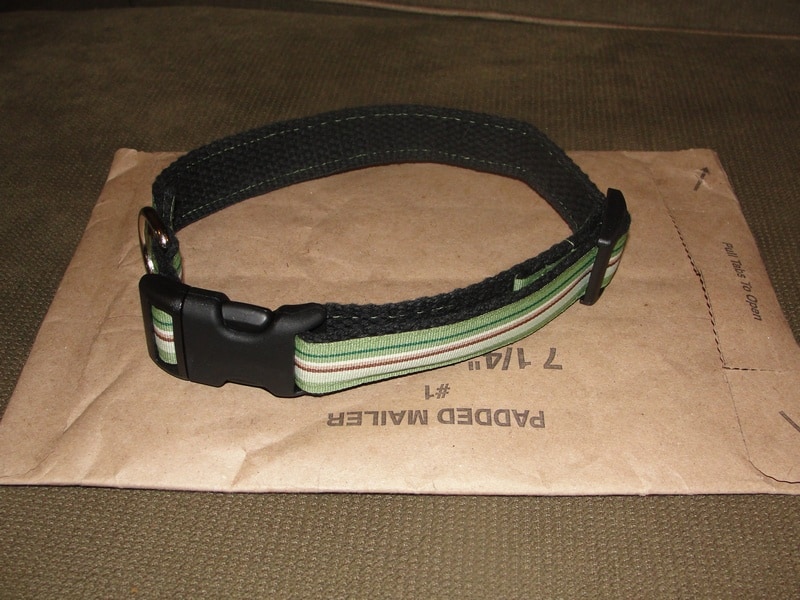 Karen makes really cool collars and leashes for all size dogs. Her handsome spokesdog Jersey helps test the products to make sure they're strong and comfortable.
And they are! Kelly's new collar is soft and flexible, with rugged hardware so it won't come unbuckled when Kelly tugs at the leash as I'm standing on the corner talking to a neighbor. And, the green striped ribbon pattern is just right for an Irish girl like Kelly. It compliments her sable fur nicely, don't you think?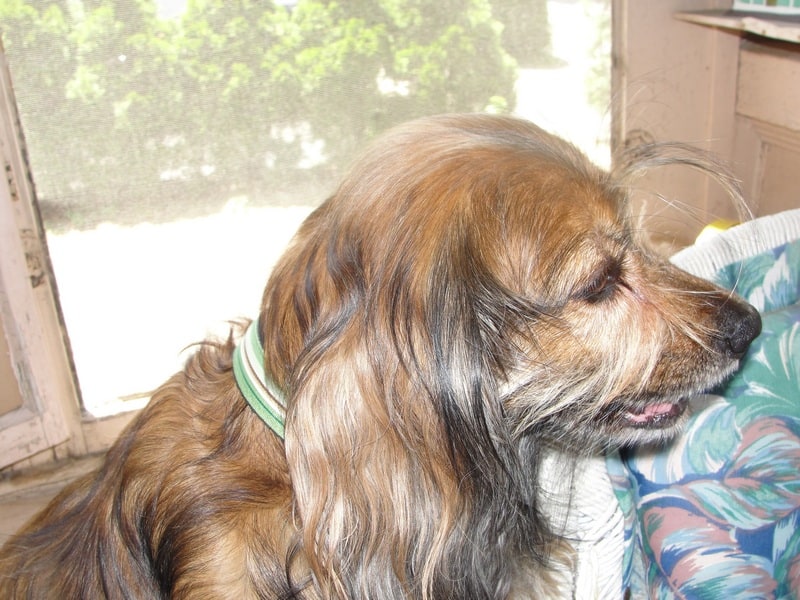 We are so delighted with Kelly's new collar. Thank you Karen! If you kindness and generosity are an indication of your business practices, we'll be over shopping at Doggie Stylish a lot!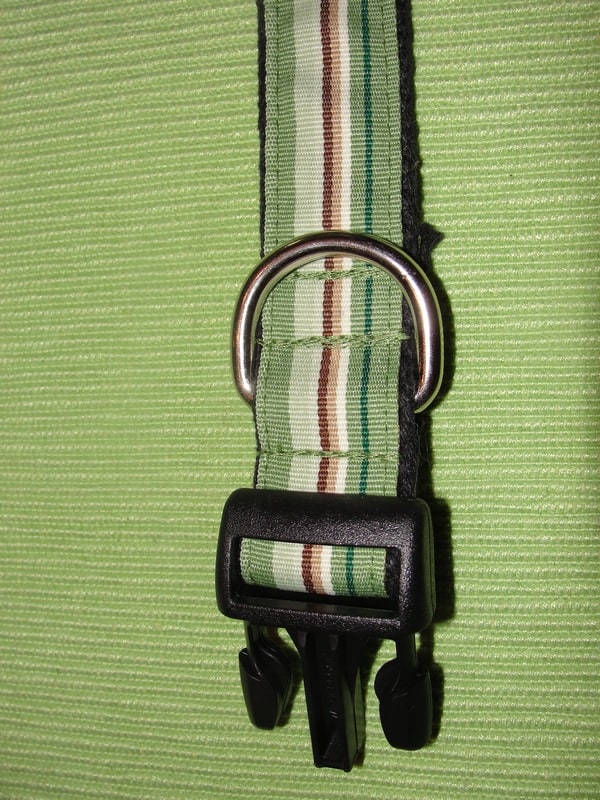 You should check out the great collars she offers. And while you're at it, check out Doggie Stylish blog, too!