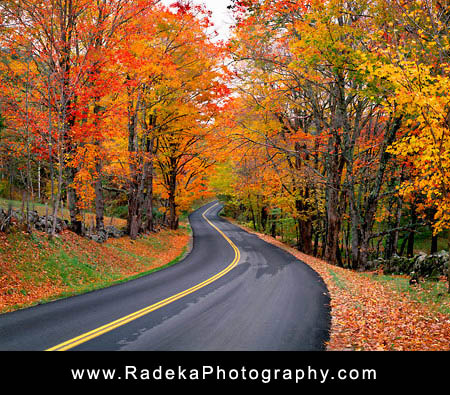 Growing up in Vermont, I always knew this time of year as "leaf-peeping season." My friends down south and out west aren't familiar with this term. We called it leaf-peeping because of the droves of tourists who came to view the beautiful fall foliage. What an amazing and gorgeous season! Over the last few days, the colors have started to come alive. So many bright reds this year. Our drive to church takes us out along back roads into the country, and it was especially enjoyable this morning. A line of turkeys marched along the dirt shoulder. An entire field was speckled with Canadian Geese–there must have been 2 or 3 hundred of them. One one side, a pasture of snowy white goats munched the grass. On the other, I caught sight of a woodchuck ambling through the tall weeds. The day was somewhat overcast, and a heavy fog hovered over the hills and mountains. Occasionally, rays of sunlight broke through. At one point, scores of plump, black birds sat shoulder to shoulder (wing to wing?) along the lines of a telephone pole. T
here were so many resting there together, the line stretched without a break, about as long as a football field. Whenever I see birds on a telephone wire, all I can think of is that little Pixar sketch about the big geeky blue bird that lands on the wire beside all the snobby little birds. Remember that?!
Anyway, today I'm giving thanks for such a beautiful world and a breathtaking season, every day growing more and more glorious as the autumn colors fill the countryside. God's masterpiece.
Note to Self:
A country drive can be so much more rewarding than a day at work.