Pawing through the Alphabet
T is for Toothbrush
My veterinarian informed me how important it is to brush Kelly's teeth, so we got her a new toothbrush set.
It contains a little finger brush to get her used to the idea, some yummy chicken toothpaste, and a toothbrush.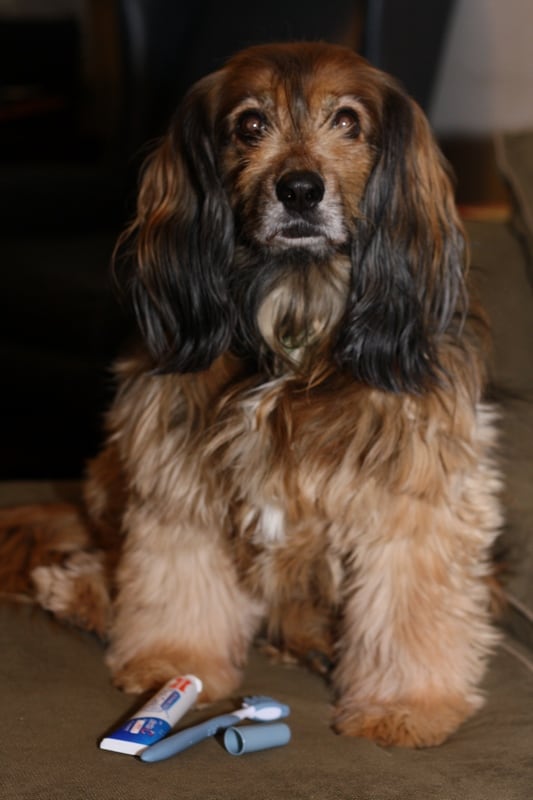 It's not easy to brush a dog's teeth. Here are the results.