One thing I love about Cloud Star, the makers of Buddy Biscuits dog treats and other all natural pet products, is their commitment to a healthy and happy lifestyle. So when they asked me if I'd like to review their newest treats, Dynamo Dog Functional Treats, I was all in! Even better–they are offering a variety pack of 4 delicious bags of Dynamo Dog Functional Treats to a lucky reader in the giveaway below!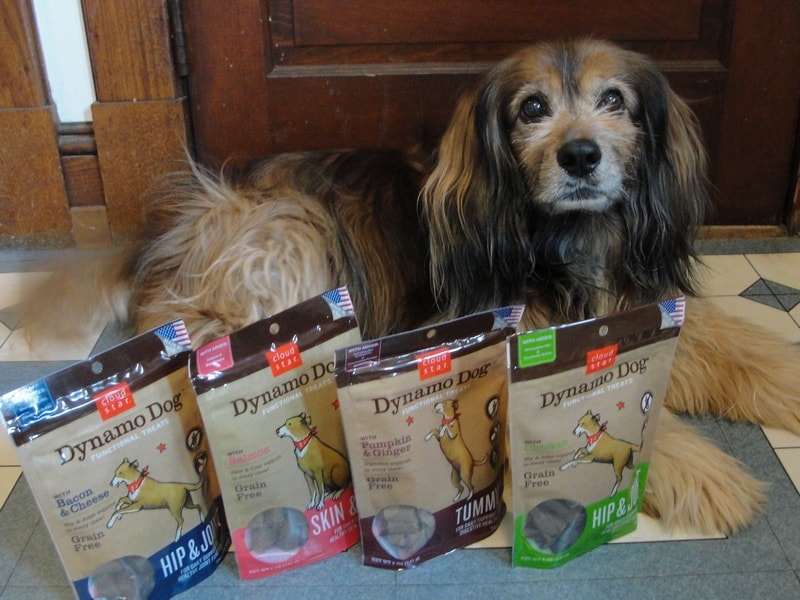 Cloud Star is a small, family owned company, and for more than a decade have been baking all natural, low allergen treats right here in the USA. As with a lot of great pet food companies, they got their start trying to find a healthy, delicious treat for their own dog, Samantha.
Dynamo Dog™ Functional treats help support dogs' specific needs for healthy hips and joints, skin, coat, and tummy!
Hip and Joint formula includes added glucosamine and chondroitin (comes in chicken or bacon and cheese)
Skin and Coat formula offers salmon oil and
vitamin E supplement
Tummy formula has added probiotics, ginger, and fiber from pumpkin.
All Dynamo Dog™ Functional treats are Grain Free, Gluten Free, All Natural, No artificial flavors, and no byproducts, so I feel confident about their quality. And what about taste? Well, Kelly determines that Dynamo Dog treats are delicious!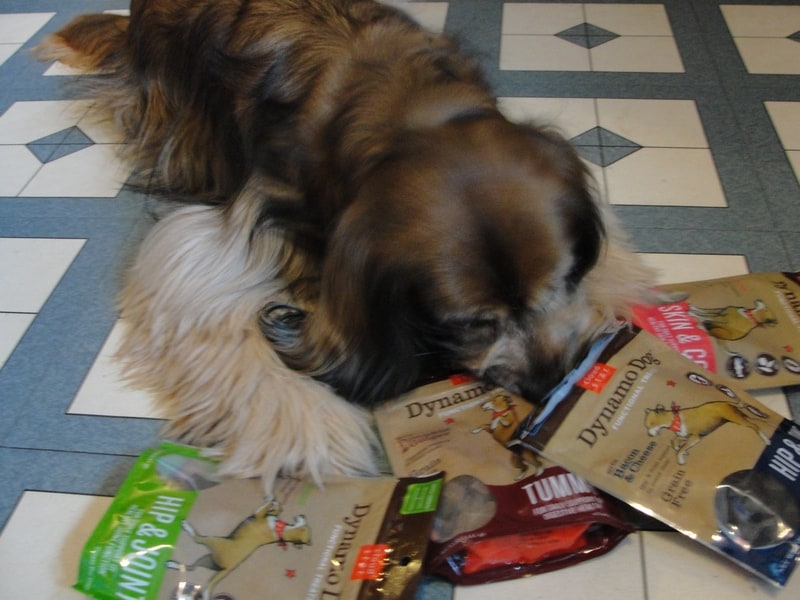 Please enter the Rafflecopter for your chance to win! I'm sorry, but contest only open to the U.S. only. Thank you!
*Full Disclosure: We were provided with a variety pack of Dynamo Dog for our review, and one for giveaway. This in no way
influenced our review. The opinions expressed here are 100% my own.
Want more, pawsitive pet tips, good news, and special bonuses? Content not already on the blog? Subscribe to my free newsletter. Kelly and I can't wait to see you there!