Wouldn't a road trip be that much more fun with your faithful friend along? I think so! That's why I'm so excited to tell you about this new book by my good friends at Go Pet Friendly.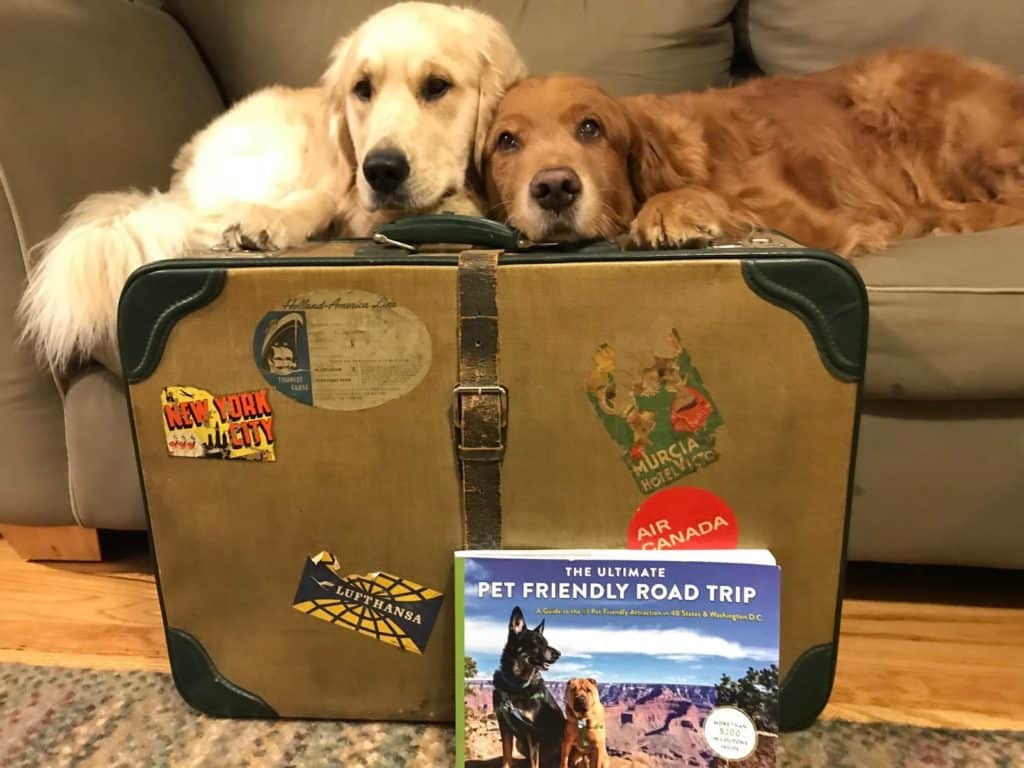 Petey and Ernest are packing their suitcase for a trip.
The Ultimate Pet Friendly Road Trip takes you on a 15,000 mile journey across the country to visit a popular site in each state. The best part about the book is that Amy Burkert not only wrote about the destinations–she and her husband and two dogs traveled the entire distance and road-tested everything first.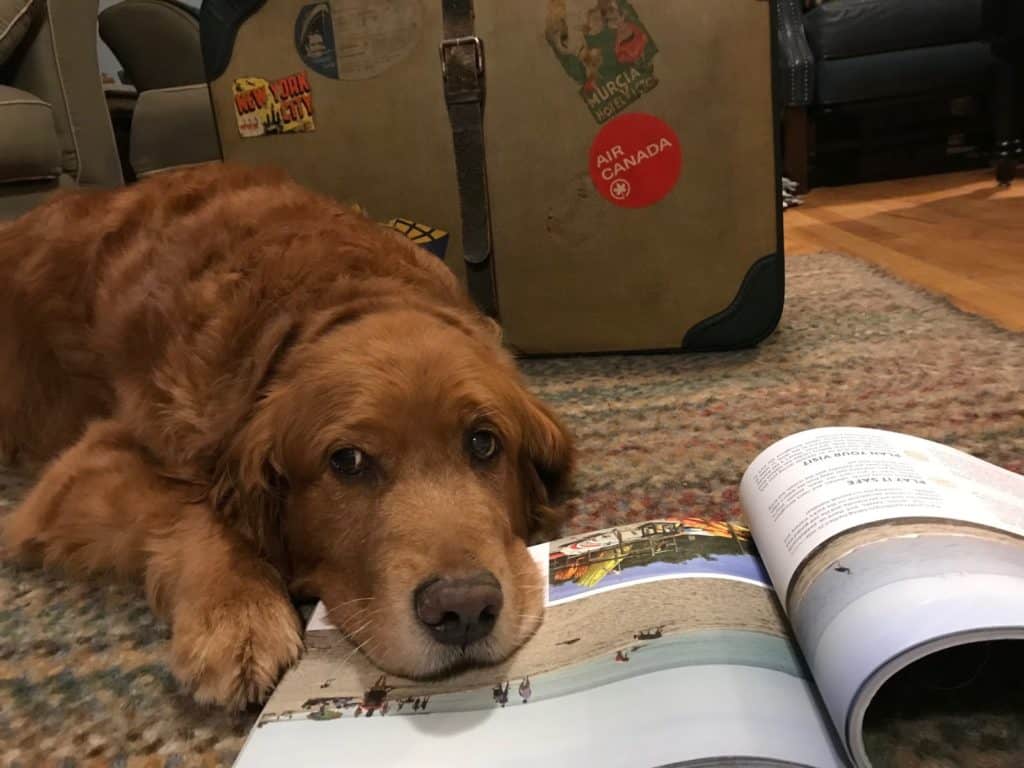 Ernest wishes he was at the beach too.
Some of the sites you'll explore are:
Carmel's Dog Beach (California)
The Grand Canyon (Arizona)
San Antonio Riverwalk (Texas)
Monumet Rocks (Kansas)
Colonial Williamsburg (Virginia)
Central Park (New York)
Acadia National Park (Maine)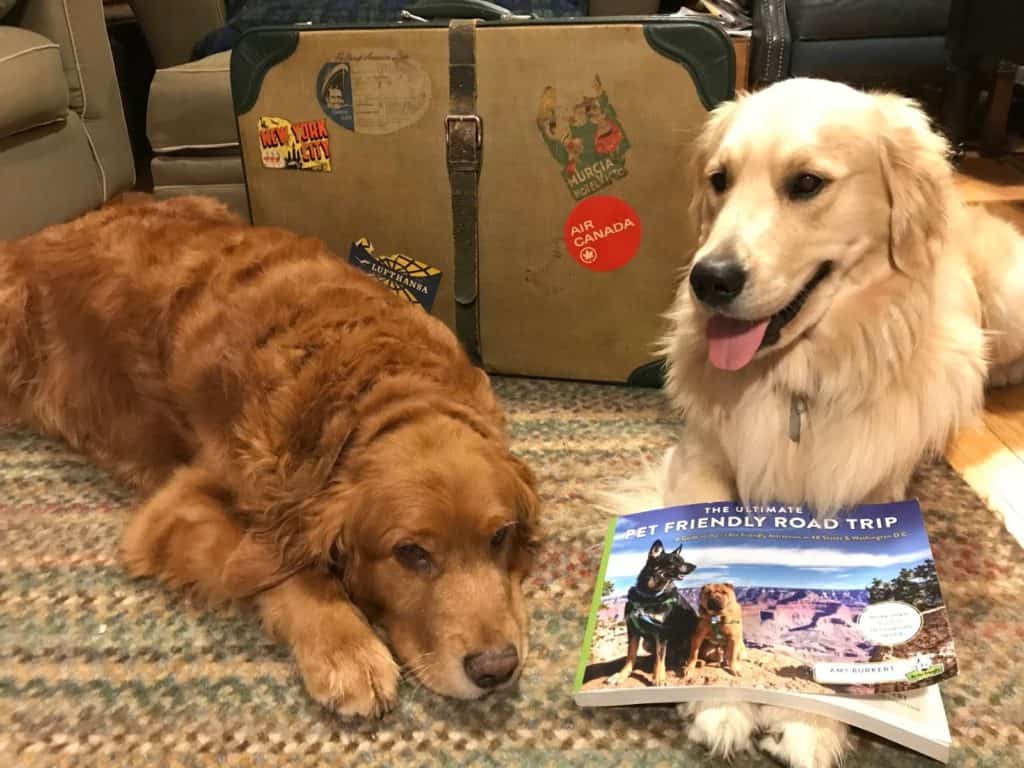 Trip planning together.
Each chapter has help for planning your trip, suggestions on where to stay and eat, and most importantly rules you need to know to keep your pet safe and happy. I think you'll love this book. Take the best vacation ever…with your best friend ever.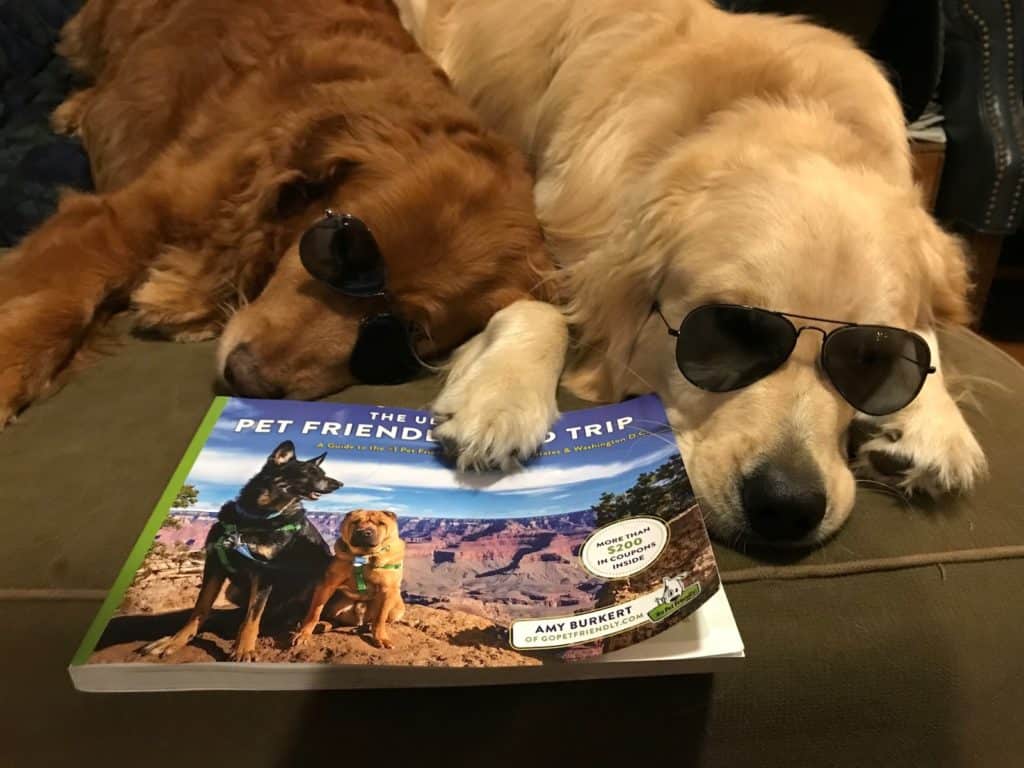 We're ready!
Check out The Ultimate Pet Friendly Road Trip at Go Pet Friendly. And then…make that trip you've been dreaming about a reality.