*This post contains affiliate links, meaning I may get a small
commission if you click through and make a purchase. Products are those I
personally use or think you will like.
Our dogs enjoy the comfort of their own cozy dog beds. They're allowed on the couch and in my big green chair with the matching ottoman. They can lie on the hardwood floor or the braided rug. They even climb up into "my" chair in the living room when I vacate it. Truly, comfort is important to them. So then why do they sometimes do something that looks so…uncomfortable?
One of Petey's favorite napping positions is this: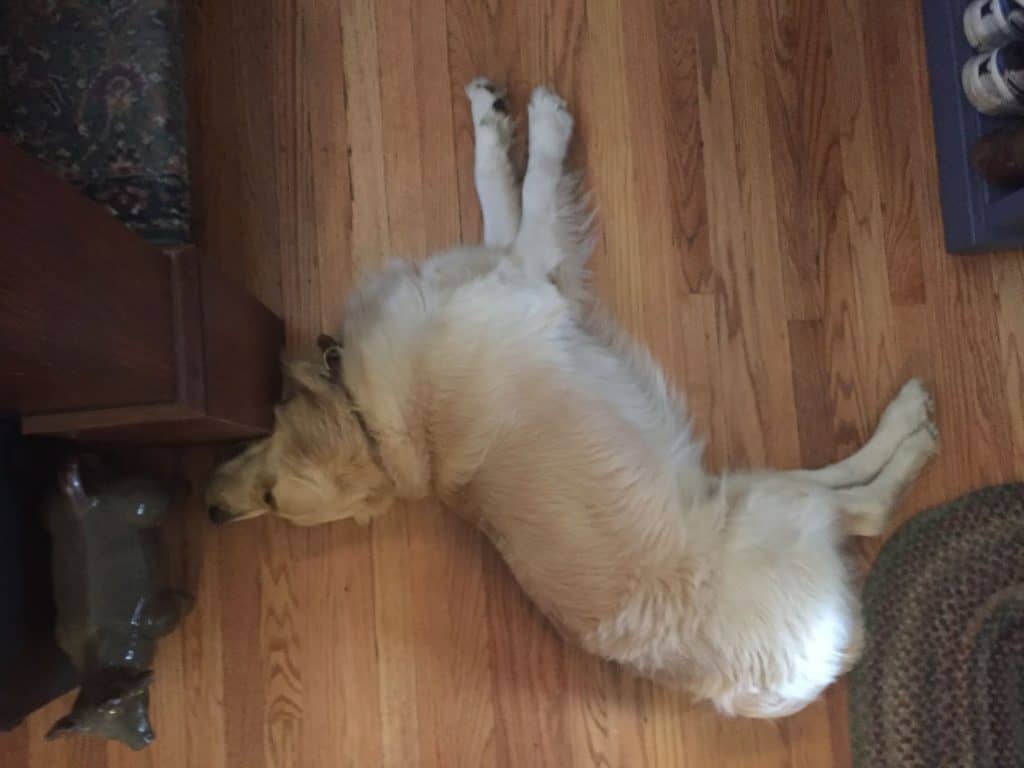 Does that look comfortable?
And Ernest has a habit of sleeping atop tables like this: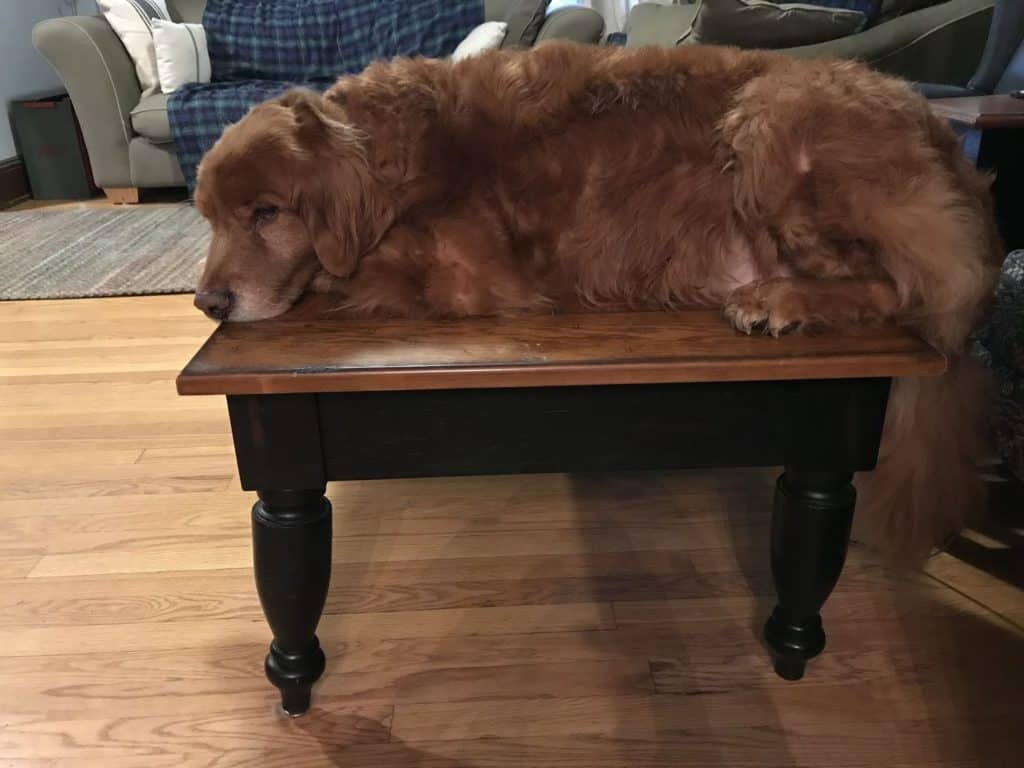 All I can conclude is that this must be comfortable to them. Does your cat or dog nap somewhere that seems comfortable to them, but looks like it really shouldn't be that comfortable? Tell us where in the comments!