I wanted to join Train Your Dog Month blog hop co-hosted by Something Wagging, Alfie's Blog and Rescued Insanity but I never got around to training my dogs to do anything! So I'm cheating and instead, sharing my friend's dog who is smart and can do lots of things!
I want to introduce you to an amazing little dog, Homie. Homie lives in Vermont, and his mom Sarah has trained him to balance just about anywhere. Clearly there is a strong bond of trust between the two. Balancing is good for your dog's core muscles, too!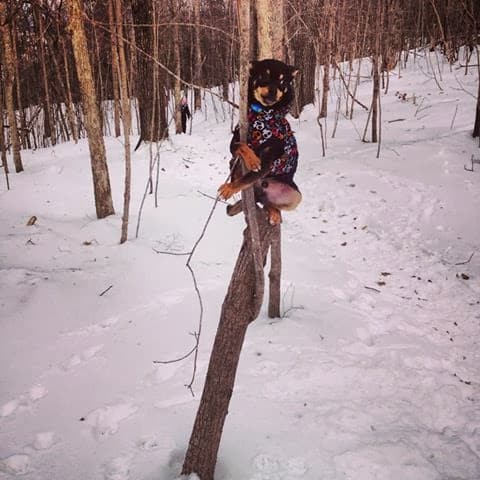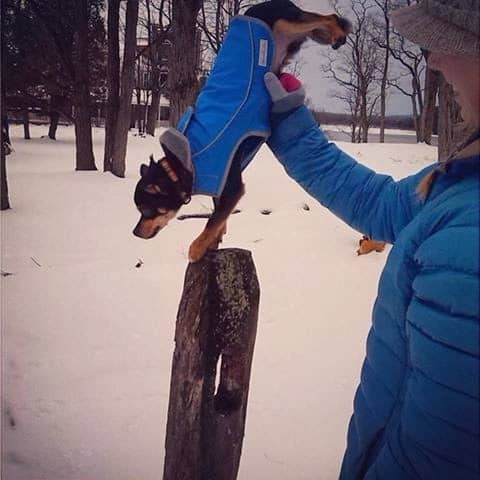 I think Homie is one amazing chihuahua. Don't you?
Want
more positive pet tips, good news, and special offers? Fetch
my free newsletter, Pawsitively Pets. Kelly and Ike
hope to see you there!