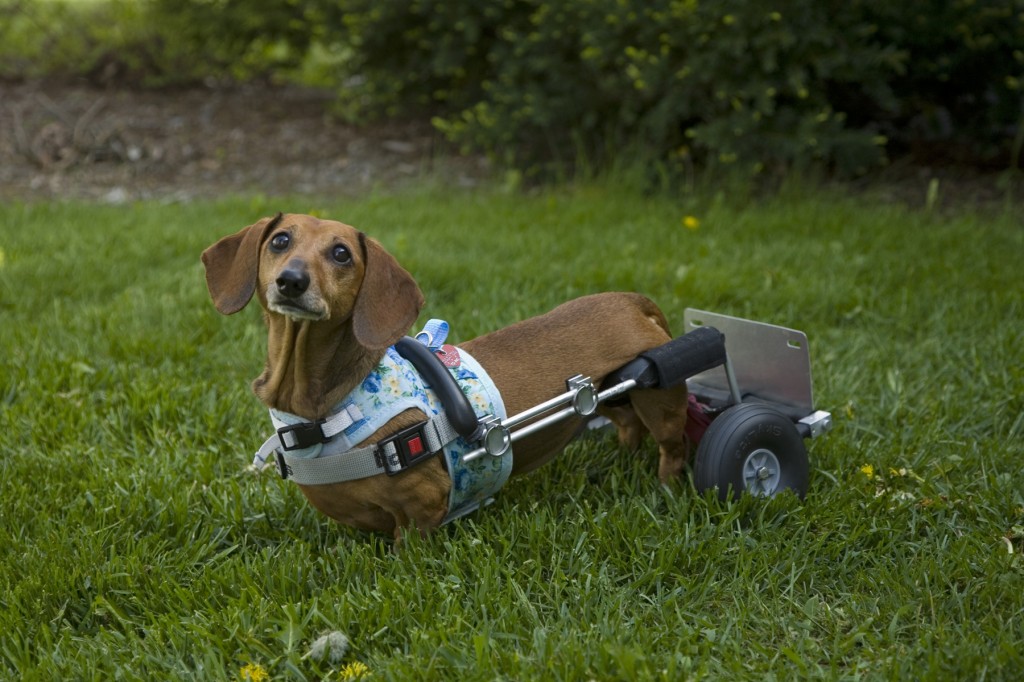 I want to tell you about a special day coming up, to celebrate a fearless dachshund girl, Frankie the Walk 'n' Roll Dog, who crossed over the rainbow bridge this summer.
Better yet, I'm going to let Frankie's mom tell you a little bit about her, and about her special day.
Q: Tell us a little bit about Frankie. What was her goal? Did she accomplish that goal?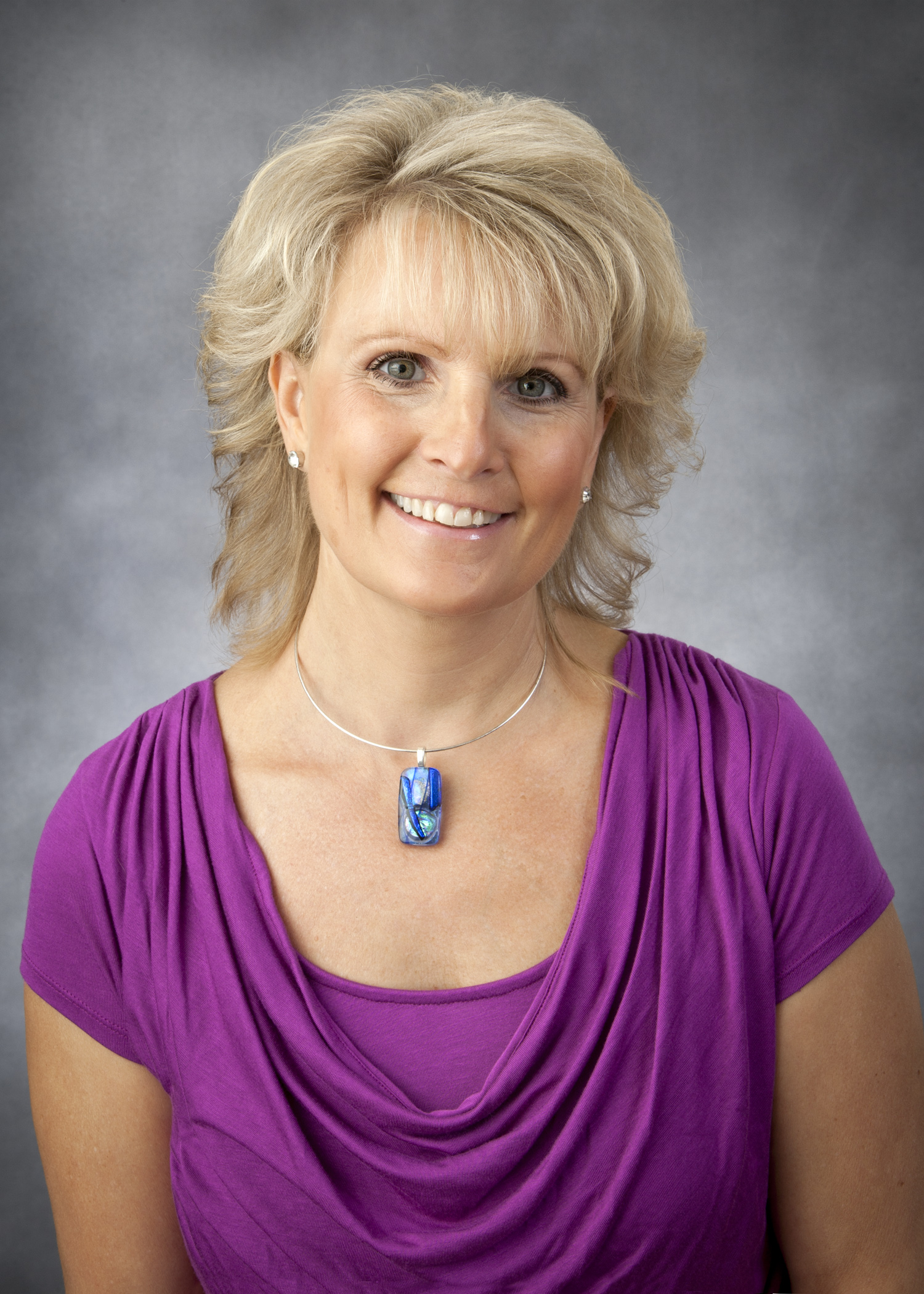 Barbara Techel: Frankie was diagnosed with Intervertebral Disc Disease (IVDD) in 2006. She had fallen, ruptured a disc, and was paralyzed. After surgery and physical therapy she didn't regain use of her back legs, so she was custom-fitted for a dog wheelchair. I was simply amazed at how she went on with life like this was no big deal. I was inspired to write a children's book series about her called, "Frankie the Walk 'N Roll Dog."
Frankie's mission was two-fold:
-To inspire children (and adults) to be positive no matter what their challenges, as well as encourage others to make a difference no matter what their obstacles.
-To put a positive face on IVDD and educating others that this disease is not a death sentence. Many dogs can, and do, go on to live long, happy lives with the right care. (A wonderful resource for IVDD that I still advocate is
Dodgers List
.)
Frankie indeed accomplished her goals, and then some! Though she passed on June 21, 2012, her message is still going strong. The books about her are still being used in classrooms to teach kids about being positive. She is also represented in a children's storybook garden called Bookworm Gardens. I also founded a day in her memory called National Walk 'N Roll Dog Day.
Barbara: I founded this day in memory of Frankie, as well as in honor of all dogs in wheelchairs. I witnessed first hand that dogs in wheelchairs can live happy, long, quality lives if given a chance. Too often I think we take pity on a pet that may lose their mobility, when an animal does not see it that way. I think we should celebrate and embrace the perseverance and adversity of our pets who face a situation where they may need a wheelchair. This special day, is celebrated annually on September 22 (this year being the first!) to continue the positive awareness that Frankie began. Wherever Frankie went people smiled and they were amazed that a dog could be so happy in a wheelchair. Frankie also showed others, just by her example, that life can go on despite our challenges.
Q: How can we be involved?
Barbara:
Join us by liking our page on
Facebook
, which is super simple to do. Then share with everyone you know! It's amazing what that one little, simple thing can do to help spread such a positive message. In turn, I believe with all my heart that this will help educate others, which in turn will save dogs lives when they may be faced with needing a wheelchair, instead of being euthanized. Education and sharing stories of other dogs in wheelchairs is key.
Please feel free to also stop by our website and share with friends, also.
Q: What is the Frankie Fund? How can we get a t-shirt?
Barbara:
The Frankie Fund began as a memorial fund when Frankie passed in June. So many of her fans wanted to pay their respects for the little dog on wheels they truly admired. So the
Frankie Fund
was started to help less fortunate dogs that need a wheelchair be able to get one. We work directly with
Eddie's Wheels
and help families in financial stress or rescue groups who may need a wheelchair for a dog in need.
The memorial fund was able to help six small dogs so far
, and will likely help one more. You can see some of the dogs we have helped on our Facebook page or our website for National Walk 'N Roll Dog Day.
After the memorial fund I decided to keep the Frankie Fund going with a
limited edition t-shirt
that can be purchased. All proceeds from the t-shirt will help more dogs who may need a wheelchair. To date t-shirt sales have generated enough sales to help three more small dogs. What makes the t-shirts limited is that they have
Frankie's photo
on the back and her paw print signature. One of the sleeves also has her pawprint signature encircled in a heart. The front of the T-shirt has the National Walk 'N Roll Dog logo and is dated September 22, 2012.
Click to join in the effort and purchase a t-shirt
.
But hurry, as these limited edition t-shirts are only available through September 12, 2012.
Going forward we will offer more products for sale to keep the Frankie Fund going and help more dogs in need of wheelchairs, so stay tuned!
Q: What do you miss most about Frankie?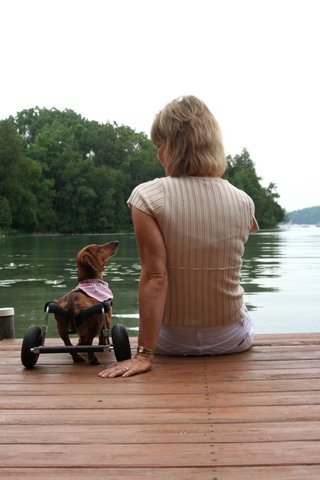 Barbara: Wow- this is a big question. Honestly, I miss everything about her. Our work together, her sweet, lovable, inspiring personality, the way she lit up a room when doing her therapy dog work, taking her for rides in her special dog basket on my bike handlebars, walking her in her doggie stroller, and the list goes on and on. I was so blessed to have had her in my life. She truly helped me become a better human being and my work with her I think will go down in my history book as a space in time in my life that meant so much to me. I often tell people I'll be the little old lady who sits on her front porch rocker with my scrapbook of Frankie and will be so thrilled to continue to share Frankie's story with anyone passing by who is willing to listen.
As I've moved through the last two months since her passing,at the core of what I miss most is taking care of her. She required extra care because of her paralysis and incontinence that came with that. At the beginning it was difficult, but as we moved through the years, and as I reflect back, it was the caring for her that I miss the most. I'd have done this for her until the day I died because it brought me so much joy to help her live the best possible life. She was truly my best friend and partner… and the best snuggle bug a girl could ever ask for.
Barbara: Though my journey feels uncertain in some aspects, I am excited about the release of my memoir in early 2013 called, Through Frankie's Eyes: One Woman's Journey to Her Authentic Self and the Dog on Wheels Who Led the Way. I think the title pretty much speaks to what the book is about. But it was one of the last projects Frankie "helped" me with before she moved on. She was my constant companion at my feet as I wrote the story of how this little beautiful dog changed my life for the better. Though I found it hard at times to be in transition, knowing our work together was ending, I feel so grateful to have been chosen to be Frankie's Mom. I know now that the work we began goes on, just in a new way. I'm also open to where my next path will go and I've learned to trust that it will be revealed when it is time.
Watch for upcoming photo contest for National Walk 'N Roll Dog Day! I'll announce on Facebook and website on Sept. 11th. Will be giving away prizes!

Watch for my new book early 2013!
Through Frankie's Eyes: One Woman's Journey to Her Authentic Self and the Dog on Wheels Who Led the Way
Become a fan of National Walk 'N Roll Dog Day and help us honor and celebrate all dogs in wheelchairs and the lessons of love, hope and joy they teach us.