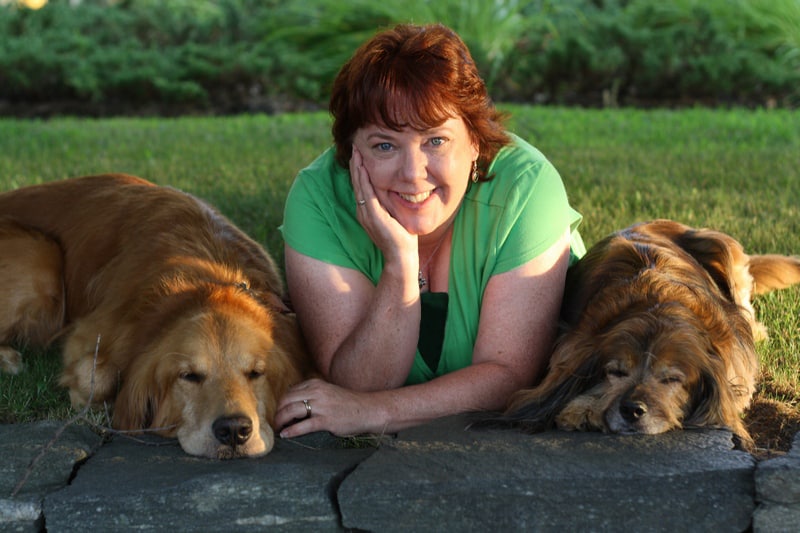 I'm boring my dogs.
What is the next big thing? I guess everyone should have a "next big thing" on their list.
Last week Dorothy Wills-Raftery from the pawsome Five Sibes blog, and author of What'sWrong With Gibson? Learning About K-9 Epilepsy, tagged me for a feature entitled "The Next Big Thing." This
weekly feature, where each author passes the torch on to five others for
the following week's "The Next Big Thing," is about what "The Next Big Thing" writers are working on. What a great way to
learn more about an author and discover some new reads. At the end of my post, I'll be tagging five other authors, so be sure to check them out. Thank you to FiveSibesMom for selecting me!
What is the working title of your book?
The True Story of Hoover the Talking Seal.
Although my previous two books are about dogs, I hope you don't mind that this one takes a bit of a different path, and is about a seal. They're not dogs, but seal babies are called pups!
Where did the idea come from for the book?
I'm fascinated by animals with special or unusual skills. Hoover was quite a celebrity in and around Boston. I really wanted to learn more about him and share his story with others.
What genre does your book fall under?
Middle grades, illustrated chapter book.
Which actors would you choose to play your characters in a movie
rendition?
I never would have thought of this book in that way, but recently my agent told me about a 40 page children's book about a dolphin, Winter's Tail, that was turned into a major motion picture. I think Hoover's real life grandson Chucky should play Hoover in the movie.

For his adopted human dad George I see Richard Farnsworth (The Straight Story, Anne of Green Gables.)
The true story of orphaned seal pup Hoover–adopted by his best friend, Maine fisherman George–and his fun adventures, from living in the family's bathtub, to learning to talk!
Will your book be self-published or represented by an agency?
My agent has accepted the manuscript, and is ready to shop it around to publishers.
How long did it take you to write the first draft of your manuscript?
About three weeks. The research and plotting, however, took quite a bit longer. Then I usually do three or four rewrites, send it through a few trusted critiquers, and rewrite one more time

to tweak any little issues

.
What other books would you compare this story to within your genre?
Winter's Tail by Isabella Hatkoff, Juliana Hatkoff and Craig Hatkoff.
Christian the Lion by Anthony Burke
I write this blog about pets, and I've written two books about dogs. So I really thought my next book would be about dogs too, and for adults. But this story came to me and I just knew I had to write it. That's the way it kind of goes for me.

What else about your book might pique the reader's interest?
The BBC called Hoover "the most famous seal in the world." The New Yorker and Readers Digest and other papers and magazines wrote about him. He was even on Good Morning America! You can hear a recording of Hoover talking on the New England Aquarium website.
While all the facts are true, I wrote the story from Hoover's point of view, so that children could relate to him better. It was fun to imagine what Hoover would be thinking or feeling in different situations.


* I want to add one more thing, not on the list. I'm also working on an exciting novel for adults, about three very special dogs and a mysterious Inn. I'm working on this book with a very special co-author, I can't wait to tell you all about it. But that will have to wait until the "next, next big thing!"
Now, according to the rules, I pass the torch and tag five authors to
write up their own responses to the questions. Please be sure to check out their sites and then go visit them
next week to see what their
"The Next Big Thing" is, and who they select for their 5 authors.
Barbara Techel – author of the popular Frankie the Walk n Roll Dog series. Frankie was a little dog with big lessons about love and acceptance.
blog: http://joyfulpaws.com
Annette Vivian – mom of blogosphere's most adorable dog Snoopy, and her next big thing is going to be her first book. If you smell mischief, you're in the right place!
blog: http://snoopysdogblog.com
Joy Choquette – We're veering away from the pet bloggers here, but I wanted you to meet Joy and hear about her novel. She's full of wonderful ideas.
website: http://www.joychoquette.com
Michele Deppe- I'll conclude with a little romance for you. Michele is author of the Crimson romance Minding Jackson. See what she has in store next!
website: http://www.micheledeppe.com